City Spotlight: New Cumberland County Sheriff

02/23/2017 12:15PM ● Published by Jennifer Gonzalez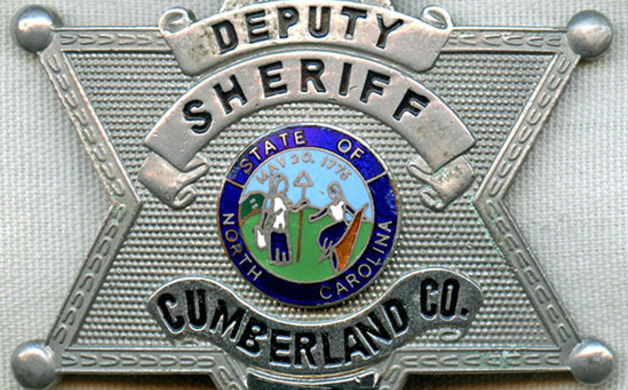 Sheriff Ennis Wright, originally from Fayetteville, a graduate of Terry Sanford High School and a veteran, became the new sheriff of Cumberland County on January 3, 2017. Previously he served as a Cumberland County Sheriff's Office deputy sheriff and chief deputy for more than twenty years. He worked his way up from his initial position as a road patrol deputy.  
 Q: First of all, congratulations! What are you most looking forward to in your new role as Sheriff of Cumberland County? 
A: I'm looking forward to improving on what we've started here and getting back to the basics. I'm looking forward to getting out and meeting citizens and earning their trust. I care about our citizens. This is my own community as much as it is theirs. 
Q: How can local citizens get involved with the Cumberland County Sheriff's Department? 
A: We can't be there 24/7. My office can't sit in your neighborhood. Give us a call and let us know. If we don't know about it, there is nothing we can do.  
Q: What are the responsibilities of being sheriff?  
A: I'm responsible for the detention center. There are 764 inmates in there. The sheriff's office is also responsible for the courthouse. The sheriff is responsible for the whole county. We also are the ones who give civil papers to be served.  
Q: What kind of qualities must a sheriff have to do a good job? 
A: The sheriff has to be a caring person. You have to have faith. You have to be very approachable. You have to be able to make the hard decisions, but the main thing is caring about people.  
Q: How is a sheriff different from a police officer? 
A: There's a big difference between the sheriff and a policeman. The sheriff is an elected official and not appointed. My deputies have jurisdiction over this whole county.  
Q: What is the significance to you in being the first African-American in this position? 
A: It's not about me, it's about folks that look like me. For the young people, I want them to say, "He started out here and look where he's at now. If Sheriff Wright can do it, it means I can do it." For me, I like to take care of people. I'm a giving person. I don't have to have the accolades. Give me the task. I'll do the task and I'll move on.  
Q: What are your top three favorite things to do in Fayetteville? 
A: I love Fayetteville because I was born and raised here. I like to work out, I enjoy riding my motorcycle and I like working on old cars. With this job, you have to have an outlet. We have great people here in Fayetteville. I travelled in the military, and here it's a lot different. In different places, people don't respect people like they do around here. It's important to treat people with respect. We have to respect each other.  
Q: What would you tell young children about growing up and dreaming big? 
A: I would tell them it doesn't matter where you came from, it's where you're going. I like to say, I grew up in a single-mother home with five brothers. We grew up on a dirt road. We didn't have much, but we had each other. We had drive. Sure there are obstacles, but do you let obstacles keep you from going or do you go around them? You keep going. If I can do it, you can do it.

CV Family
COMMUNITY