10 Rules and Tips for Flying Your Drone

02/23/2017 12:27PM ● Published by Jennifer Gonzalez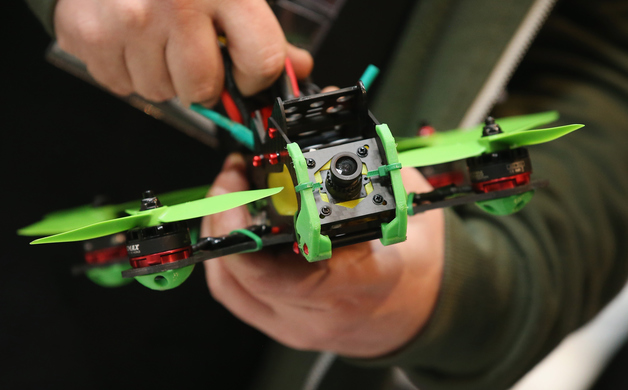 Were you one of the lucky people who received the coveted drone over the holidays? While Santa rules the airways on December 24th, he does not control them the rest of the year.1

Your drone, legally called an unmanned aircraft system (UAS), is subject to rules from governing authorities, including the Federal Aviation Administration (FAA)2 and the North Carolina Department of Transportation (NCDOT).3 The following is a list of rules and tips for flying a drone for educational or recreational use and avoiding legal trouble:4 
Register your drone with the FAA! This is the first thing you must do if your drone weighs more than 0.55 lbs. and less than 55 lbs.5 The registration cost is $5.00 and is good for 3 years. This small inconvenience is far better than the alternative. Specifically, the FAA may hit you with a civil fine up to $27,500. Criminal penalties, meanwhile, include fines that can go as high as $250,000 and the threat of "imprisonment for up to three years." Then, label your drone with your UAS registration number being sure to apply the label properly.  
You must be 13 years or older (if the owner is less than 13 years old, a person 13 years of age or older must register the drone), and you must be a U.S. citizen or legal permanent resident. 
There is no pilot license requirement.6 
Do not fly over people and respect the privacy of anyone on the ground. If you take a picture or video of anyone and then publish or disseminate it without their permission, they could sue you and collect $5,000.00 per picture or video in lieu of damages.7 
Notify airport and air traffic control if you are flying within 5 miles of an airport, and you must always yield right of way to manned aircrafts. 
Keep the drone in sight (visual line-of-sight) and below 400 feet. Also, always ask permission before launching or recovering your drone.8 
Never fly under the influence. 
Do not use your drone for surveillance.9 
Be aware of airspace requirements. Know the "No Drone Zones" and other areas in which you cannot fly your drone. This includes flying in Washington D.C., or near other aircrafts or in restricted airspace, such as stadiums and sporting events, wildfires, airports, etc. You can check the TFR website for restrictions in your area. You can read more about the specific restrictions on the FAA Airspace Restrictions webpage. 
Download the B4UFLY smartphone app. This app will provide you with new information about airspace restrictions, and it contains other great resources.  
 Keep in mind there are more stringent rules if you have a commercial purpose10 for your drone, which is not covered in this article,11 and ignorance of those laws is not an excuse for flying illegally. If you are interested in learning more, the FAA website has helpful information. Stay tuned for more updates by following the blog on www.hutchenslawfirm.com. Have fun and happy flying! 
CV Family
CV KIDS