Music: Justin Moore

02/23/2017 12:37PM ● Published by Jennifer Gonzalez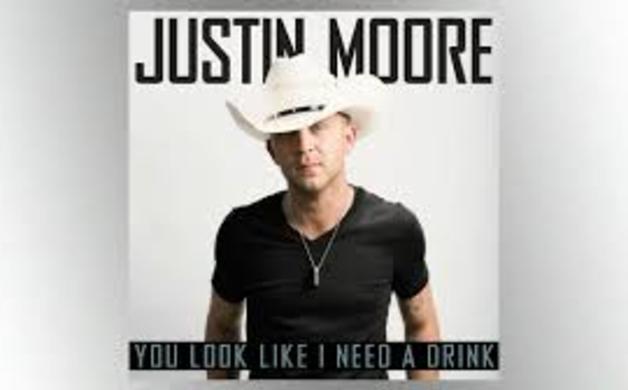 We scored an interview with country music singer-songwriter Justin Moore who rocked the Crown Coliseum with his "American Made" tour featuring fellow country musician, Lee Brice. Check out Justin's latest album, Kinda Don't Care, and read on to learn how he manages life, music, family and success on the road.   
Q: While you're on tour do you have pre-show rituals to get performance ready? 
A: You know, I don't have a ton. Each year I tell myself I should be doing vocal exercises and warmups. Usually I get up, have some coffee and I try to see the town I'm playing in, whether we play golf or just hang out and get ready for the show.  
Q: What do you usually eat for breakfast? 
A: You know, if I want to eat healthy, which I do a lot, I eat oatmeal with berries in it, usually blueberries or strawberries. And if I'm not wanting to eat healthy, it's bacon and eggs—over easy eggs.  
Q: How selective were you with these songs you've included on your Kinda Don't Care album? 
A: I put more thought into the song selection than before. Early on in your career, it's easier. Nobody has a clue, no one has any preconceived notions about what you're going to do as an artist. You do what you want and you hope everyone likes it. Once you establish a fan base, then they come into the equation. I've learned through making this album that no matter what it is that you do, if you have passion, typically that becomes infectious with your fan base and then they have passion and a love for it. Hopefully everyone is as excited about the new music as I am.  
Q: What makes you and Lee Brice a good fit as headliners together? 
A: Lee and I have known each other for a long time and admired each other's careers from afar. We have a lot in common. We're also artists who have fallen under the radar albeit having a lot of success. He's one of the great, great, great singers in our business and I have a lot of respect for what he does on stage.  
Q: What's your favorite part about performing live? 
A: Not to be too artsy-fartsy, but it's the connection with the fans. There's an adrenaline that you get. That feeling of walking on stage and playing music—and that started when I played to 15 people in a club when I was 18 years old and that continued—whatever that is, it has never gone away. There's a connection there that you can't explain. As a songwriter, it's fun to see something go from absolutely nothing, just a thought in your head, to having 15,000 people in the crowd singing it at their top of the lungs.  
Q: How do you factor in your family as a touring musician? 
A: I remember doing 220 shows a year when I started my career. Each year we've tried to back down a) because we would have burned ourselves out and b) we all have wives and kids and families that are priorities in our lives that weren't there when we started. 
Q: You're married and you have two young girls. Do they ever come with you on your tours? 
A: They do. They used to come out all the time, every other week or so. I love having them. My oldest daughter is now in first grade, and now that she is required to be at school every day that kind of puts a kink in things. But we have them out every opportunity we get.  
Q: How do you feel about your success? 
A: I said this from the get-go, I would attribute our long-term success and my hard-core fan base to me just being as genuine and real as I can be. People relate to that. You can see it through my music over the years and the evolution of my albums. If you're yourself and you're real, you never have to fake it.  
Q: What's it like to be on stage but also make music videos? Do you enjoy one more than the other? 
A: We do everything in our career to get the chance to play on stage every night. It's what I love the most. Music videos are my least favorite part of my job. It's better than digging ditches, but I didn't get into this business or pursue this career to be on TV. I've had opportunities to do movie roles but I never had the desire to do that. It's not nearly as fun as making music and singing live on stage. 
Q: Before you knew what you wanted to do, who inspired you to sing country music?  
A: I had no desire to do this for a living. I was 17 years old before I had ever played music in any capacity. I grew up singing in church but that was because my mom and dad made me. Before I went to college, my mom and dad wanted me to record some stuff just for them to have. So I did it kicking and screaming. Wailing Jennings and George Straight. They played it for people and people kind of flipped out about it. My dad came up one day and said, "What do you think about playing music for a living?" And my uncle has always been in a rock band and I played with them and just fell in love with it. I moved to Nashville when I was 18 and I walked through a lot of open doors that led to more open doors. And here I am. This is my tenth year.  
Q: How do you go about capturing the spirit of an outdoor summer concert in an inside venue like the Crown? 
A: They are two different things, you're right. I've always enjoyed playing arenas. Festivals are cool and fun and there's a great party atmosphere. But in an arena, it's always dark. And people get a different feeling when it's dark. It's more intimate. It's different than a vast open field in the daylight. There's a vibe you can't explain. You feel it. It's different once the sun goes down. Plus, you get to use all the lighting and video and you can't use all those toys during the day.  
To learn more about Justin Moore's music visit www.JustinMooremusic.com.  
CV Family
COMMUNITY