Tenth Annual Bread 'n Bowls

02/28/2017 09:02AM ● Published by Jennifer Gonzalez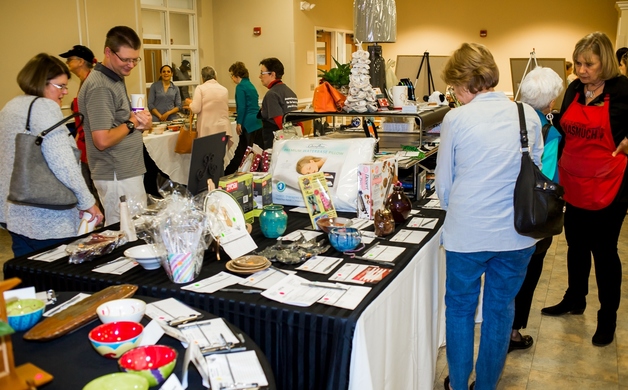 Gallery: Tenth Annual Bread 'n Bowls [22 Images] Click any image to expand.
Fayetteville Area Operation Inasmuch hosted their Tenth Annual Bread 'n Bowls on Friday February 24, 2017.

Attendees got the chance to select either a beautiful handcrafted pottery bowl, donated by talented local artisans, or enjoy a freshly baked bread bowl.

Then the bowls were filled with Chili or Chicken Corn Chowder plus a drink & dessert for either lunch or dinner.

They also hosted a Silent Auction that was packed with wonderful opportunities, art, gifts, jewelry, home decor.

Operation Inasmuch is designed by God to grow and make its home in any church or heart where Jesus Christ is Lord. Our purpose is to go outside the church walls to a world in need, offering the talents and gifts with which we have been blessed. We believe that God has called us to be his hands and feet as we share his love with "the least of these."

Seen at the Scene
COMMUNITY
FAITH