Duck Derby 5k

02/28/2017 09:32AM ● Published by Jennifer Gonzalez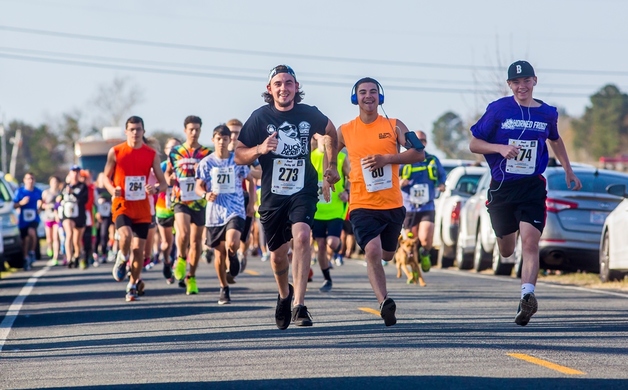 Gallery: Duck Derby 5k [39 Images] Click any image to expand.
Fayetteville Urban Ministry, Inc. & Camping World kicked off the world famous Fayetteville Duck Derby with 2nd Annual Duck Derby 5K on February 25 at 8:30 a.m.
Race Winners or "Top Ducks" received an autographed picture with the Quacky, a free duck for the Fayetteville Duck Derby, and a trophy!

Pets and strollers were welcomed at the 5k.
The Fayetteville Duck Derby is on Sunday April 30 at Cross Creek at Festival Park at 3 p.m.
Seen at the Scene
MILITARY LIFE
COMMUNITY