Editor's Corner March/April 2017

03/07/2017 01:43PM ● Published by Jennifer Gonzalez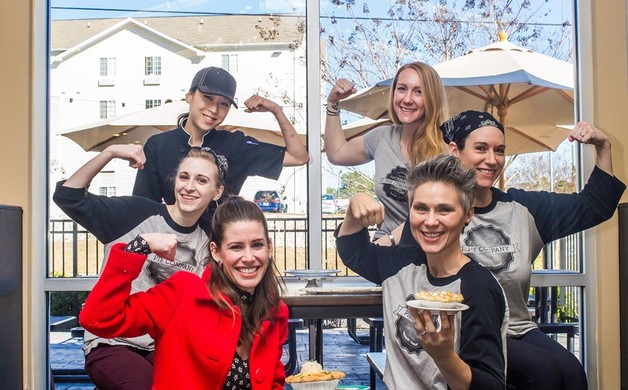 Laughter is one of life's most beautiful things. Laughter and ease. How many of you can can say you experience ease with the ones you love most? There's no hard trying to make it work. It's easy.  
 One reason this issue has been a joy is all the laughter that has come from putting these pages together. All the good sense of humor. All the ease. At Coldwell Banker, when I was interviewing Suzanne and Tiffany Pennink, it was obvious to see the role of good humor as a solid base to their working together as mother and daughter-in-law. At Vibra's, we laughed when Mary Adaline brought over Tylenol and a thermometer, hoping we'd think she was sick and give her some attention. Terri's jokes. Miss Amy's kind humor. Pamolu's ease at home in her own loft and space. The way the employees at the Fayetteville Pie Company have become more like family. The way the workshops at Pressed: A Creative Space create creative communities.  
Enjoy these stories celebrating what it means to be a woman in business today. Not just the highs, but the ways in which women band together to get through the difficult days, too. In that mysterious way in which we all find our tribe, the people who we need will find us at just the right moment, to carry us on and to carry us through.  
Since success in business comes from doing what you love, then these women have already made it to the top.  
Let's celebrate their success together
CV ARTICLES