2017 Fayetteville Dogwood Pageant

04/10/2017 01:34PM ● Published by Jennifer Gonzalez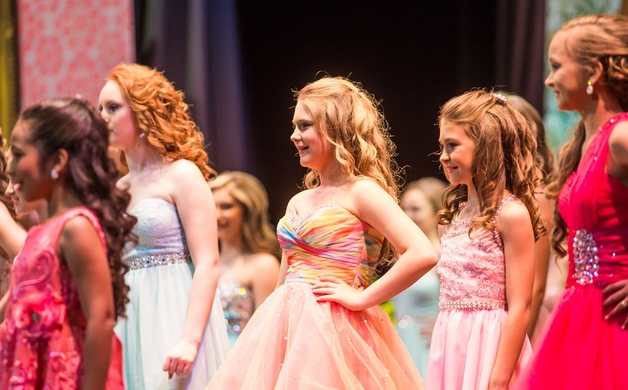 Gallery: 2017 Fayetteville Dogwood Pageant [32 Images] Click any image to expand.
The Fayetteville Dogwood Pageant celebrated its 20th year. The pageant took place on April 8, 2017 at the Crown Theatre.

Winners were chosen from four age groups: Junior Miss (6 to 9 years old), Miss (10 to 12), Teen Miss (13 to 16) and Miss Fayetteville Dogwood Festival (17 to 22).

Contestants compete in three categories: a private interview, evening gown competition and an on-stage interview. To learn more visit faydogwoodfestival.com. 
The Miss Fayetteville Dogwood Festival winner receives a $1,000 cash scholarship as well as scholarships to Methodist University, Fayetteville State University, and Fayetteville Technical Community College.

The four young ladies chosen serve as ambassadors and represent the Dogwood Festival and the City of Fayetteville throughout the Southeastern region. They also participate in many local events with the Arts Council of Fayetteville/Cumberland County, The Cape Fear Botanical Gardens, The Downtown Alliance and the downtown Dogwood Festival events.

Contestants also compete for the J.L. Dawkins Community Spirit Award. The award was named for the late Mayor J.L. Dawkins and is presented to the young lady who has performed the most impressive community service. To compete, the contestant must present an essay explaining her community service and how it has made a difference in the lives of others.


Seen at the Scene
COMMUNITY