CityView Hiring Digital Marketing Specialist and Administrative Assistant

04/20/2017 11:33AM ● Published by Jennifer Gonzalez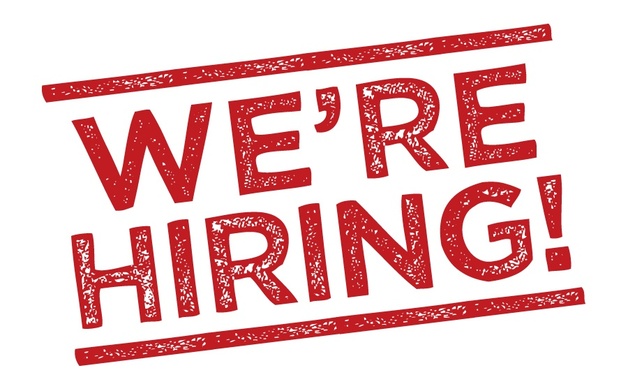 Digital Marketing Specialist and Administrative Assistant
Digital Marketing Specialist will drive the digital marketing efforts of CityView Publishing. This position will serve as the subject matter expert in digital strategies, drive engagement and conversion and translate business goals into digital marketing objectives.
Digital Marketing Specialist will manage all digital campaigns including search engine marketing, social promotions on Facebook and other social networks, email marketing, web design and maintenance and other digital marketing needs.
Digital Marketing Specialist will need:
-        Ability to foster strong professional relationships  and manage expectations with customers, department leaders and fellow employees
-        Ability to multitask and thrive in an environment with shifting priorities and time sensitive deadlines
-        Strong sense of organization and attention to details are required
-        Strong verbal and written skills
-        Strong ability to prioritize and balance competing requests for support
Additionally, candidate must perform daily clerical duties. Including, but not limited to:
Organize and file account information and paperwork
Data entry and general administrative duties (copying, printing, faxing, answering phones, etc)
Oversee distribution of magazines and update sales numbers/information
Help plan and prepare annual event/represent CityView at several events
Schedule sales appointments
Customer interaction and follow-up on account activity
Assist Art Director in creating and collecting artwork (CityView Magazine & CityView Family)
Responsible for the development of account knowledge and assess future sales and growth with owner
Create sales promotions and develop marketing campaigns for the sales team to help increase revenue (social promotions)
Minimum Qualifications:
-        Microsoft Office Suite with strong Outlook, Word and Excel experience
-        Social Media/ Marketing Knowledge Preferred
-         Computer Literate
-        Willing to Learn
-        Hard-Working
-        Dependable.

Education: Minimum: High School Diploma
College or Technical Degree Preferred


Salary Range: Hourly PLUS commission. Start at $11 per hour. Potential to earn $17+ per hour. 90-day review
Job Type: 35+ hours per week


Required experience: Direct marketing and sales experience, also phone marketing required
Please email resume and cover letter to publisher@cityviewnc.com.
CV SHOP LOCAL