Good Eats: Picnic in the Park

05/02/2017 04:15PM ● Published by Jennifer Gonzalez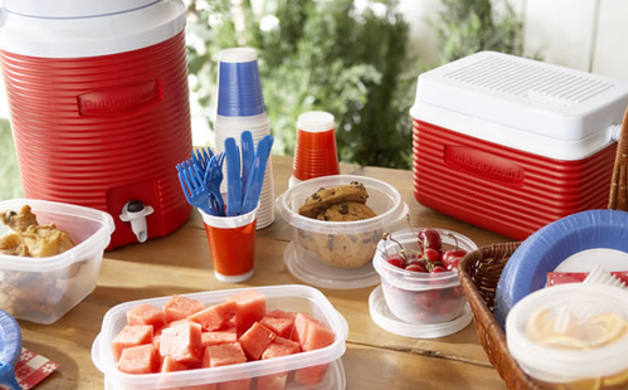 Now that it is summertime, aren't you ready for a picnic? We sure are!
Who else out there can agree that any sandwich (peanut butter & jelly, egg salad, tuna salad, chicken salad, turkey, ham, tomato, BLTs or cream cheese & jam) tastes better when you eat it in the fresh air with the sun shining warm on your back?
Here is a list of our favorite places to picnic around town. Whether you want to kayak after lunch, search for waterfalls, play disc golf or watch the airplanes take off and land, we've got your covered. Don't forget a book to read or a nature guide to help explore what birds, flowers and trees are nearby. Lunch ideas are completely up to you!
Clark Park
631 Sherman Drive
Fayetteville, NC 28301
(910) 433-1579
Beautiful, clean and peaceful. Enjoy a picnic lunch at one of the wooden picnic tables in the shade. Between bites of peanut butter and jelly sandwiches and carrot sticks, let your kids conquer the playground and show off their latest dance moves on the wooden stage. After lunch, explore the Clark Park Nature Center or hike the trails to discover the covered bridge and waterfalls.
Flightline Park
545 W. Manchester Road
Spring Lake, NC 28390
(910) 394-2293
This park was closed for about two years while the playground and other aspects were upgraded, but it is now open again! You'll have to leave your pets at home, but come eat lunch and watch the airplanes land and takeoff from Pope Army Air Field. Enjoy lunch in one of the pavilions complete with BBQ grills and electricity.
Lake Rim Park
2214 Tar Kiln Drive
Fayetteville, NC 28304
(910) 433-1018
Need to fulfill your need for sand volleyball? Or want to explore the wetlands to Bones Creek? Lake Rim is the place to go! They also have ball fields, horseshoes, picnic areas, a Native American-themed garden, playgrounds and a one-mile nature trail.
Mazarick Park
1400 Belvedere Avenue
Fayetteville, NC 28305
(910) 433-1575
Disc Golf. Picnics. Playgrounds. Trails near the water. Tennis courts. A baseball field. Enjoy an afternoon of activities after you've enjoyed lunch within the pine tree forest.
North Carolina Veterans Park
300 Bragg Boulevard
Fayetteville, NC 28301
(910) 433-1457
Walking distance from downtown Fayetteville and across the way from the Airborne and Special Operations Museum, this patriotic park with humbling tributes welcomes service members back home to North Carolina.
Rowan Park
725 W. Rowan Street
Fayetteville, NC 28301
(910) 433-1547
An easy location to get to and close to downtown Fayetteville, this park is offers lots of space to enjoy a picnic outdoors. If you get caught in the rain, there's always the covered stage where you can take shelter and wait for a rainbow to come out.
William O. Huske Lock & Dam
Tolars Landing
1248 Bill Hall Road
Fayetteville, NC 28306
(910) 483-7746
Enjoy a picnic lunch at the William O. Huske Lock & Dam close enough to feel a cool breeze off the historic Cape Fear River.
Annette, I was thinking we could have a sidebar with some title like, "Picnic Essentials"
·         Cut vegetables like cucumbers, carrots, celery, zucchini, broccoli or
·         Baked kale chips
·         Crackers
·         Cheese
·         Meat roll-ups
·         Fruit salad
·         Strawberries
·         Watermelon
·         Honeydew
·         Grapes
·         Cookies
·         Water
·         Juice
·         Iced tea
Cups
Utensils
Blanket
Tote or picnic basket
CV Family
IN THE KITCHEN