Go Red For Women Luncheon

05/05/2017 11:04AM ● Published by Jennifer Gonzalez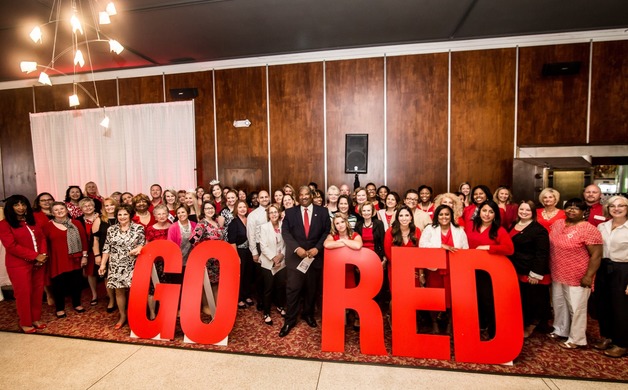 Gallery: Go Red For Women Luncheon. Photos by Matthew Wonderly. [47 Images] Click any image to expand.
Sandhills American Heart Association hosted their Go Red for Women Luncheon on Thursday May 4, 2017 at the Metropolitan Room in downtown Fayetteville.
 
Heart disease and stroke cause 1 in 3 deaths among women each year – more than all cancers combined.

Fortunately, we can change that because 80 percent of cardiac events can be prevented with education and lifestyle changes.

Go Red For Women inspires women to make lifestyle changes, mobilize communities, and shape policies to save lives.

United, we are working to improve the health of women in our community.

Event goers enjoyed a silent auction, music by Five Star Entertainment, yoga with Hayat Yoga and much more.



Seen at the Scene
COMMUNITY