Valleygate Dental Surgery Center Ribbon Cutting

05/05/2017 12:57PM ● Published by Jennifer Gonzalez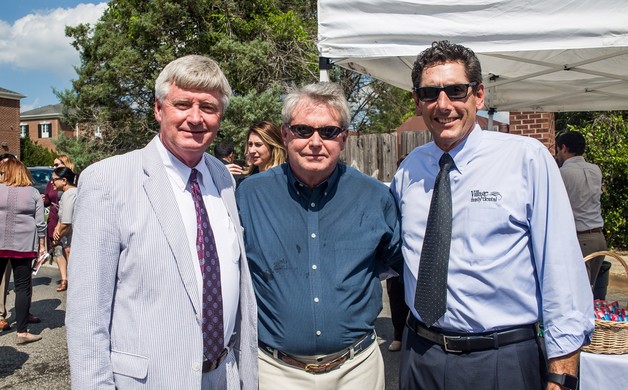 Gallery: Valleygate Dental Surgery Center Ribbon Cutting. Photos by Matthew Wonderly. [46 Images] Click any image to expand.
Valleygate Dental Surgery Center, the first dental-only ambulatory surgery center in North Carolina, hosted a celebratory Ground Breaking on Friday, April 28, 2017 at 3pm.
This was the first of three Dental Surgery Centers in the state, which will open in February of 2018. Other centers include Greensboro and Charlotte.
The centers, developed by the partners of Village Family Dental, will improve access to dental surgery for children and reduce wait times for needed procedures.
During public hearings, pediatric dentists across the region and representatives from the veterans' community shared frustrations concerning access to oral healthcare, and how the Valleygate proposed facilities will provide a significant, additional access point for extensive care.
All area pediatric dentists, as well as oral surgeons and other specialists, will have access to these centers for their patients. 
Anuj James, Managing Partner for Village Family Dental, stated "We are excited to break ground on this facility. The community support from local leaders, members of the community, as well as other pediatric dental professionals has been tremendous. Valleygate Dental Surgery Centers will allow us to extend our commitment to the patients, soldiers and children of North Carolina." 
Seen at the Scene
CV SHOP LOCAL