The Vietnam War Remembrance

05/08/2017 03:56PM ● Published by Jennifer Gonzalez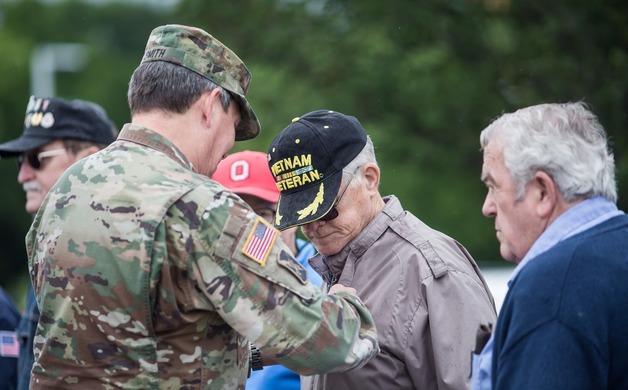 Gallery: The Vietnam War Remembrance. Photos by Matthew Wonderly. [48 Images] Click any image to expand.
The Vietnam War Remembrance, sponsored by Select Bank, recognized and honor all Vietnam War Veterans.

The event was held Saturday May 6 at 11am in the Parade Field at the Airborne Special Operations Museum.

The event included pinning of all Vietnam Veteran's that have not already received the 50th Commemoration Lapel Pin.

This year POW's and their families were highlighted.

Seen at the Scene
MILITARY LIFE