Faith: Does the Resurrection of Jesus Matter?

05/10/2017 01:00PM ● Published by Jennifer Gonzalez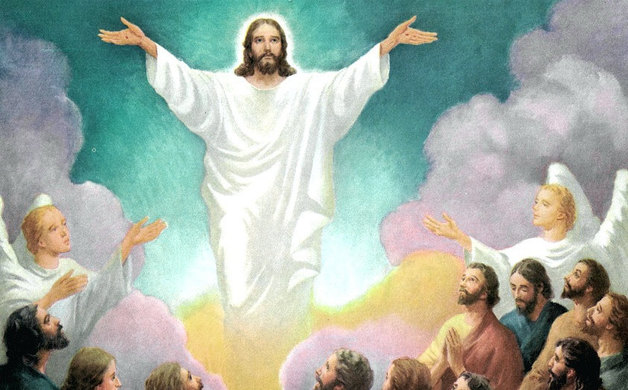 By Dr. Joshua D. Owen
                "We are of all people most to be pitied." These words of the Apostle Paul do not sound like the good news and hope of the Christian faith and hope that he consistently expresses in his writings. Could this be the same Paul who wrote "Rejoice in the Lord always; again I will say, Rejoice you who are most to be pitied" (Philippians 4:4)  to another church? These words sound out of place for our Apostle because they make up only half of a sentence in which he speculates what life would mean for Christians if, after all, the good news was false. What if Christ had not been raised from death? What if we have no hope of our own resurrection? The full sentence reads in answer, "If in Christ we have hope in this life only, we are of all people most to be pitied" (1 Corinthians 15:19).
                Now, let's be clear about one thing, the Apostle Paul does not doubt for one minute that Jesus Christ rose from the dead; nor does he doubt that those who believe in Christ as Savior and Lord will also rise from the dead to live forever with Christ. In the following verse of Scripture, he says, "But in fact Christ has been raised from the dead, the firstfruits of those who have fallen asleep" (1 Corinthians 15:20). The firstfruits of the harvest were a promise of more to come. Christ was the first to rise from the dead. The fact of His resurrection is the assurance of the future resurrection of all who are in Him by faith.
                So, if Paul is so certain of the historical reality of Christ's resurrection, then why speculate on the impact of the contrary belief? There were some who were troubling the church by teaching that there is no resurrection for those who are in Christ (1 Corinthians 15:12). Many people despise the idea of physical resurrection. Some see the idea of our molecules reassembling from the dust, or from various other places they may wind up after our death, as scientifically absurd. Others see little value in the physical body, believing that the real essence of man is immaterial. Yet the Bible consistently teaches that God made humans body and soul. Our bodies are redeemed by the blood of Jesus, just as our souls are; therefore, we are to glorify God with our bodies (1 Corinthians 6:20). So, Paul is concerned to set the record straight on the resurrection, so that Christians will continue to live with hope in a glorious future. That is why he speculated on the consequences for the Christian if there is no resurrection.
                His conclusion that "we are of all people most to be pitied" implies that Christians have invested their lives differently based on a historical event (Christ's resurrection) and a future hope (our resurrection). Because we believe in the resurrection we have invested our time seeking first the Kingdom of God, not our own kingdom and glory. Because we believe in the resurrection we have invested our money and other resources to serve God and to serve others in His name. We have not hoarded our wealth for our own indulgence. Because we believe in the resurrection we have confessed that Jesus is Lord to a world that has declared independence from God, sometimes suffering for that proclamation.
                Consider Paul's Christian life: imprisonments, countless beatings, often near death. "Five times I received at the hands of the Jews the forty lashes less one. Three times I was beaten with rods. Once I was stoned. Three times I was shipwrecked; for a night and a day I was adrift at sea; on frequent journeys, in danger from rivers, danger from robbers, danger from my own people, danger from Gentiles, danger in the city, danger in the wilderness, danger at sea, danger from false brothers; in toil and hardship, through many a sleepless night, in hunger and thirst, often without food, in cold and exposure" (2 Corinthians 11:23-27). And the list goes on. Those who know Paul's story know that he gave up a prestigious standing in his society to become a follower of Jesus Christ (see Philippians 3:4-11). One of the truths that animated Paul's faith through all these hardships and kept him pressing on was the truth of the resurrection. So, we can certainly understand why he would say that he would be a pitiable soul if there was no resurrection life in which to enjoy rest from these labors and vindication in his body, so sorely abused in this life.
   What about you? Would you be deemed pitiful if Christ had not been raised?Would your life be any different without the hope of the resurrection? The danger for Christians in any age is that our lives would be taken captive "by philosophy and empty deceit, according to human tradition, according to the elemental spirits of the world, and not according to Christ" (Colossians 2:8). Are you controlled by consumerist desires that motivate you to build bigger barns for yourself (see Luke 12:16-21)? Or are you controlled by desires to know Christ and the power of His resurrection that motivate you to serve others as Christ did? How are you investing your life, your time, talents and resources? If you are a Christian, consider again these words of our Apostle, "But our citizenship is in heaven, and from it we await a Savior, the Lord Jesus Christ, who will transform our lowly body to be like His glorious body, by the power that enables Him even to subject all things to Himself" (Philippians 3:20-21). The real pity is for those who live for anything else.
Dr. Joshua Owen is Pastor at Cross Creek Presbyterian Church.
FAITH