Why that Chair?

05/10/2017 11:34AM ● Published by Erin Pesut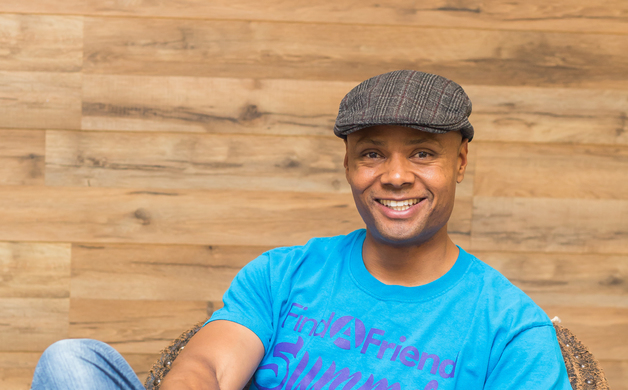 Gallery: Honored Guests & Selected Seating [4 Images] Click any image to expand.
When we met at Southern Design Furniture (4909 Raeford Road) with our May/June featured military spouses for their photo shoots, we let them pick their chair they would be photographed in. "Think of it like a spirit chair," we encouraged. They ventured through the store to see which chair(s) spoke to them. 
And lo and behold, Jennifer Pate, Sonny Kelly, Sarah Knox and Evie King all chose differently. 
Jennifer Pate, Owner & Floral Designer of Wildly Cultivated

Pate arrived Southern Design Furniture, toured the store and settled on a chair she ultimately chose not to use. Near our wooden wall, in a furniture set-up, a coral, flower chair caught Pate's eye instead. "This one matches the bouquet I brought," she said. And it did. This same bouquet, designed by Pate herself, is featured as our cover photo for this Military
/
Real Estate Issue. 
Sonny Kelly, PhD student, Philanthropist, Veteran & Thespian
After a walk through the store, Kelly was quick to choose a dark, distressed, brown leather, studded Magnolia Home accent chair.
"I was drawn to the used-ness of it," he said. "Technically it's new, but it looks worn."
As he carried it back to the photo shoot location, he continued. "It speaks strength and grounded-ness. And it's sturdy. I feel like I could sit down and talk the truth in this chair." 
Sarah Knox, Owner of At Ease Candles, JAG Criminal Litigator & Veteran

 Knox, from the beginning, said, "No chair." 
"Can't it be an invisible chair or an air chair?" But when prompted again she chose a simple wooden stool. On page 46, you see her sitting upon on the wooden stool but on page 50 she's on her stomach on the carpet, chair-less. Comfortable on the ground, Knox's smile obviously brightened, showing how "at ease" she is in honoring her first intention. 

Evie King, Fort Bragg Military Spouse of the Year, Community Manager for InDependent & Actress

King chose "Square Seat with Cushion." 
"It looks comfortable and casual and since I usually work from home, I wanted to keep that comfortable, casual feeling going." 
Her bare feet are an extension of her carefree character. 
Another warm-hearted thanks goes out to Alan and Karen Billings of Southern Design Furniture for allowing us the opportunity to share their space and their furniture in this issue.
CV Lifestyles