Krispy Kreme Challenge Run

06/19/2017 10:39AM ● Published by Jenny Harris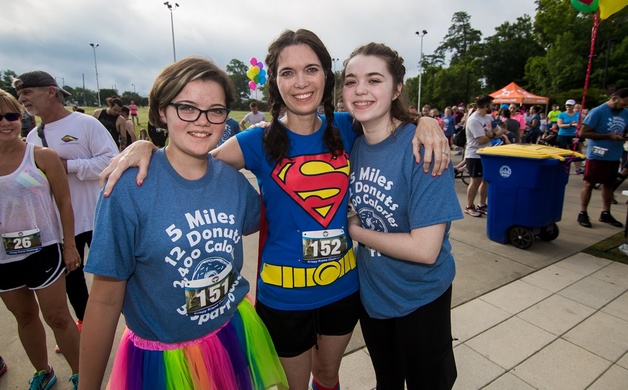 Gallery: Krispy Kreme Challenge Photos by Matthew Wonderly [51 Images] Click any image to expand.
On Saturday, June 18th individuals showed up to attempt the Krispy Kreme Challenege - run or walk 2.5 miles through Historic Downtown Fayetteville, eat eat a dozen Krispy Kreme doughnuts, then complete the final 2.5 miles in Festival Park.

This event was put on by the local nonprofit, 5 Sparrows which seeks to work again human trafficking in the community.

Seen at the Scene