Eclipse Viewing Events - Monday, August 21st 2017

08/18/2017 12:05PM ● Published by Jenny Harris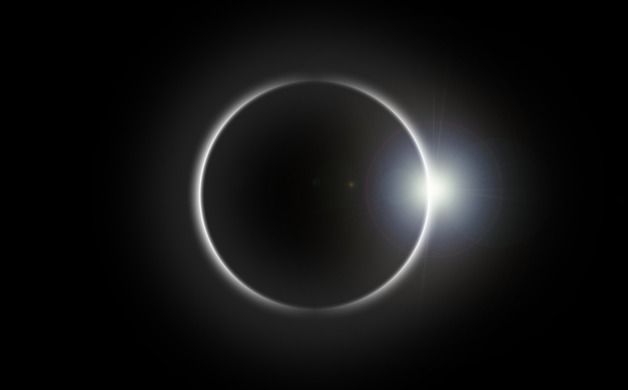 Be sure to grab your glasses and get ready for the event of a lifetime (literally) - on Monday, August 21st the eclipse will be 95% visible in Fayetteville, North Carolina.
Here are the local events happening around town:
No Sun? More Fun!


Monday August 21, 2017 / 12:00 p.m. - 5:00 p.m. / Cape Fear Botanical GardenAdmission: Free for Garden Members; Regular Admission for Non-Members

On August 21, 2017, people across America will look to the sky to find the sun disappear behind the moon, turning daylight into twilight. Visit the Cape Fear Botanical Garden that day to view the solar eclipse! Fayetteville is only in the path for a partial solar eclipse, but you will still be able to see about 90% of the eclipse. The maximum solar eclipse will occur at 2:45 p.m. A food truck will be on site for snacks at 1:00 p.m., and viewing glasses will be available for purchase in the Garden Gift Shop. Enjoy lawn games and the beautiful garden's backdrop as you witness a natural phenomenon.
Note: The only safe way to look directly at the uneclipsed or partially eclipsed sun is through special-purpose solar filters, such as "eclipse glasses" or hand-held solar viewers.
http://capefearbg.org
Solar Eclipse Wine Glasses Viewing Party at The Wine Cafe'


Monday August 21, 2017 / 12:00 p.m. - 7:00 p.m. / The Wine Café / (910) 779-2766Admission: Free

For the first time in almost 40 years, America will experience a total solar eclipse, and if you are not working, you will definitively need wine glasses! Plan on joining the "Solar Eclipse Wine Glasses Viewing Party" at The Wine Café in Downtown Fayetteville. Bring your own eclipse solar glasses and enjoy this once-in-a-lifetime event with fellow wine enthusiasts.
https://www.facebook.com/events/787825644730387
NASA @ My Library: Solar Eclipse Celebration


Monday August 21, 2017 / Event Times in Description / Multiple Branches of the Cumberland County Public Library and Information Center / (910) 483-7727Admission: Free

Learn about solar eclipses and watch the eclipse with special solar eclipse glasses. Considered by the scientific community as the "celestial event of the century," you won't want to miss this! Eclipse-viewing will be held, weather permitting. Solar eclipse glasses are available while supplies last. The "NASA @ My Library" project is led by the National Center for Interactive Learning at the Space Science Institute.
Participating Cumberland County libraries include Headquarters Library (2:15 p.m.), Cliffdale Regional Branch (2:00 p.m.), East Regional Branch (1:00 p.m.), Hope Mills Branch (2:00 p.m.), North Regional Branch (1:30 p.m.), Spring Lake Branch (1:30 p.m.), and West Regional Branch (1:30 p.m.).
http://www.cumberland.lib.nc.us/ccplsite
Eclipse Viewing at Lake Rim Park

Monday August 21, 2017 / 1:15 p.m. - 4:15 p.m. / Lake Rim Park / (910) 433-1018Admission: Free


The Park Rangers of Fayetteville-Cumberland Parks and Recreation are inviting the public to use their open green space areas at Lake Rim Park to view the upcoming solar eclipse. A Park Ranger will be on site to direct you and your family to the open areas and to answer general questions about this unique event. Viewing devices will not be provided. For your eye safety, make sure that you are responsible in using approved devices for an enjoyable, memorable family experience. The event will begin around 1:15 p.m. and end around 4:07 p.m., with maximum effect around 2:45 p.m. For more information, call the park.
http://fcpr.us/parks-trails/parks/lake-rim-park
Eclipse Viewing at Clark Park
Monday August 21, 2017 / 1:15 p.m. - 4:15 p.m. / J. Bayard Clark Park and Nature Center / (910) 433-1579Admission: Free
http://fcpr.us/parks-trails/parks/lake-rim-park
Total Eclipse of the Sun


Monday August 21, 2017 / 2:00 p.m. / Carvers Creek State Park, Town of Spring Lake / (910) 436-4681Admission: Free
On August 21st, at 2:36 p.m., the moon will pass in front of the sun, causing the sky to darken and temperature to drop. Don't miss your opportunity to join everyone at the park in viewing this wonderful event and in learning more about why this happens. Meet at the park office for this event. Program will be cancelled if it rains or if other weather conditions make it unsuitable; if in doubt, call the park's office.
https://www.ncparks.gov/carvers-creek-state-park
Eclipse Viewing at the Planetarium


Monday August 21, 2017 / 2:15 p.m. - 3:15 p.m. / Fayetteville State University Planetarium / (910) 672-1176Admission: Free
Fayetteville State University is holding an event for the "Great American Eclipse." At 2:45 p.m., 95% of the sun will be covered. This event will be held in the large, open space north of the Planetarium (Lyons Science building). Eclipse glasses will be provided. Three solar-safe telescopes will be available to observe the sun during the eclipse. This free event is open to the public, and no reservations are required.
http://www.uncfsu.edu/planetarium
Warning: Never look directly at the sun without proper eye protection. You can seriously injure your eyes.
CV Family
COMMUNITY