Fayetteville Chamber Leadership Reception

09/06/2017 12:09PM ● Published by Jenny Harris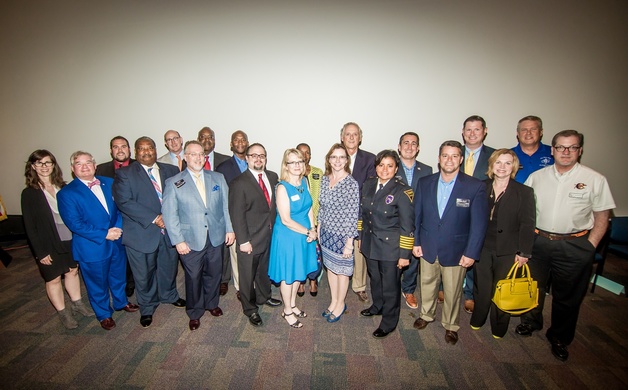 Gallery: Fayetteville Leadership Reception Photos by Matthew Wonderly [67 Images] Click any image to expand.
The Greater Fayetteville Chamber welcomed Chamber Members to attend at Leadership Reception to meet individuals who are in Leadership Roles in our community.

The event brought together a range of people representing organizations who play a huge role in the sustainability and the future of Fayetteville, The event was hosted at the Airborne Museum on Thursday, August 31st.
 
~~~~~~Honorees~~~~~~

COL Kyle Reed, Garrison Commander, Fort Bragg
BG Xavier T. Brunson, Fort Bragg
Christine Michaels, Greater Fayetteville Chamber
David Lane, Houston Astros
Gina Hawkins, City of Fayetteville
Jason Britt, Cumberland Oratorio Singers
Mark Regensburger, Cool Spring Downtown District
Jeff Longo, The Fayetteville Marksmen (Hockey Team)
Mary Kate Burke, Cape Fear Regional Theatre
Mary Sonnenberg, Cumberland County Partnership For Children
Nedra Rodriguez, Work Force Development Center
Robert Van Geons, Fayetteville Cumberland County
Economic Development
Seen at the Scene
COMMUNITY