Publisher's Note Sept/Oct 2017

09/06/2017 02:09PM ● Published by Jenny Harris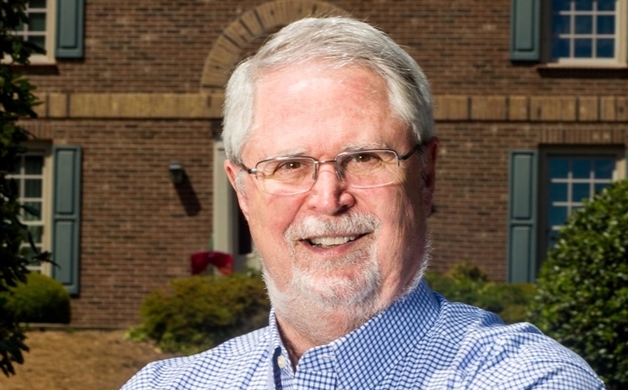 In the 2016 Food & Wine Issue, I gave you my Thomas burger recipe. Well, since then, I have tweaked the recipe. Now it is even better. We had two close friends over to our house for a summer cookout and they had never had one before, so I thought they'd be game for my new tweaks.
After I made the burgers, we sat on our front porch and reflected on life. It had been a hot day, but there was an afternoon breeze and with our ceiling fan on the porch, we were comfortable. The fireflies were just starting to buzz. There are things in life we don't quite understand about God's creation and fireflies are one of them. I assume they are just for our amazement. It wasn't quite dark enough yet to really enjoy them, but I remember being a child and catching them in jars. It was fun catching them back then, but we don't see as many of these insects today like we used to.
Both of our friends were going through rounds of chemotherapy. The husband's treatment is at Cape Fear Regional Medical and the wife had started sessions at Duke. We talked about life, but more important was our conversation about afterlife. You see we are all believers in Christ, therefore knowing our final destiny.
When you get to be our age, the conversations are about this subject, as well as our various ailments. I was expounding on how I had always thought "old people had arthritis." I had been having quite some pain in my knee and went to the doctor, where, after his examination, he told me I had arthritis in both of my knees and I discovered I was now officially "old." My issue, though, is minor in comparison to our friends. The subject of prayer came up. So many people have prayed for our friends during their treatments. Prayer is another mystery that we don't understand, but God commands us to pray about all things, without ceasing (1 Thes 5:16-17).
It was getting dark, so we went to cook the burgers. We like our burgers medium rare so it didn't take long for them to cook. We ate and we all were in bed by 10 p.m., which is typical for people our age. A week or so later we found out the wife's cancer had disappeared. Praise the Lord! Prayer is necessary and it does work.
Here is my updated Thomas burger recipe.
3 lbs. of 80% hamburger meat
½ cup of chopped onions
½ cup of chopped green peppers
1/8 cup of Scott's barbecue sauce
½ cup of Thomas sauce
¼ cup of Dijon mustard
Combine all of the ingredients, grill the burgers to your desired temperature, and enjoy!
Today
CV ARTICLES