Fusion Salon 10-Year Customer Appreciation Celebration

09/25/2017 02:50PM ● Published by Jenny Harris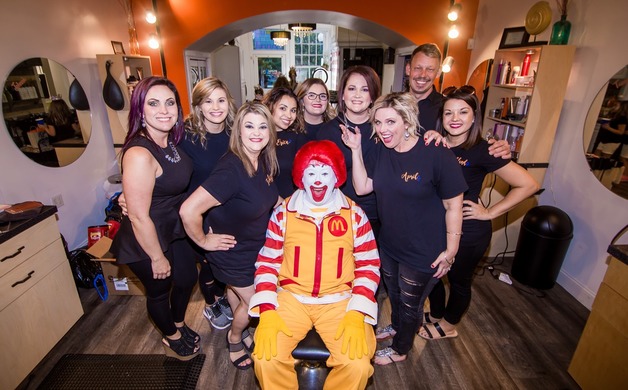 Gallery: Fusion Salon Photos by Matthew Wonderly [21 Images] Click any image to expand.
After ten years in beautiful downtown Fayetteville, Fusion Salon hosted a "Give-Back-To-The-Community" event. They have become the most award winning salon in Fayetteville. 
They teamed up with local downtown buisnesses including CEED , Cooking4Fitness, The Floating Shanti, and the local new baseball team!

Food was provided by bite Cooking 4 Fitness, Blue Moon and Burney's!

They also provided guest with a red carpet, a photo booth, and a mini puzzle from the Xcape Room. To top it off there was a raffle to which all of the proceeds were donated to The Ronald McDonald House!

Some of the special guests included:

Crystal Byrd, Miss Fayetteville
Morgan Norwood, WTVD ABC 11 News Anchor
Bobby Hurst, Fayetteville City Councilman
David Lane, GM for Local Baseball Team
Alexis Pfeffer, Jr. Miss Fayetteville Dogwood Festival
Avery Pickett, Miss Eastover's Outstanding Teen
Lyla Thornton, NC's Miss Outstanding Jr. Miss
The Mascot From The Fayetteville Marksmen Hockey team


Seen at the Scene