FTCC Open House for Law Enforcement and Emergency Management Center

11/22/2017 09:52AM ● Published by Jenny Harris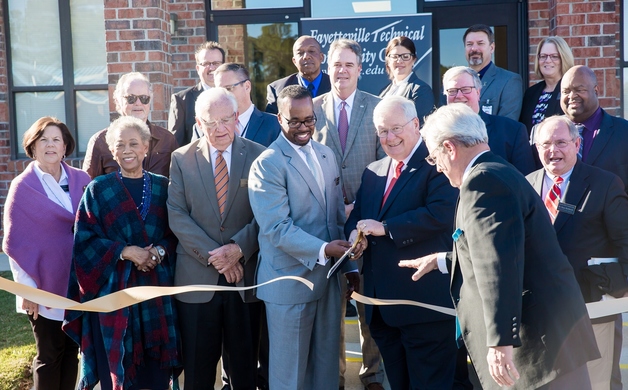 Gallery: FTCC Ribbon Cutting Photos by Matthew Wonderly [31 Images] Click any image to expand.
Fayetteville Technical Community College held a ribbon-cutting and open house on Monday, November 20, 2017, to dedicate the opening of the Law Enforcement and Emergency Management Center, located at 108 McKenzie Road, Spring Lake, NC 28390.

The Law Enforcement and Emergency Management Center houses the Basic Law Enforcement Training Academy (BLET) for individuals wishing to become law enforcement officers and Law Enforcement Training (LET) for currently sworn officers to maintain certifications.  The BLET curriculum prepares entry-level cadets with the cognitive and physical skills needed to become certified law enforcement officers in North Carolina.
For more information visit the
FTCC Website.
Seen at the Scene