By Jennifer McFadyen Hammond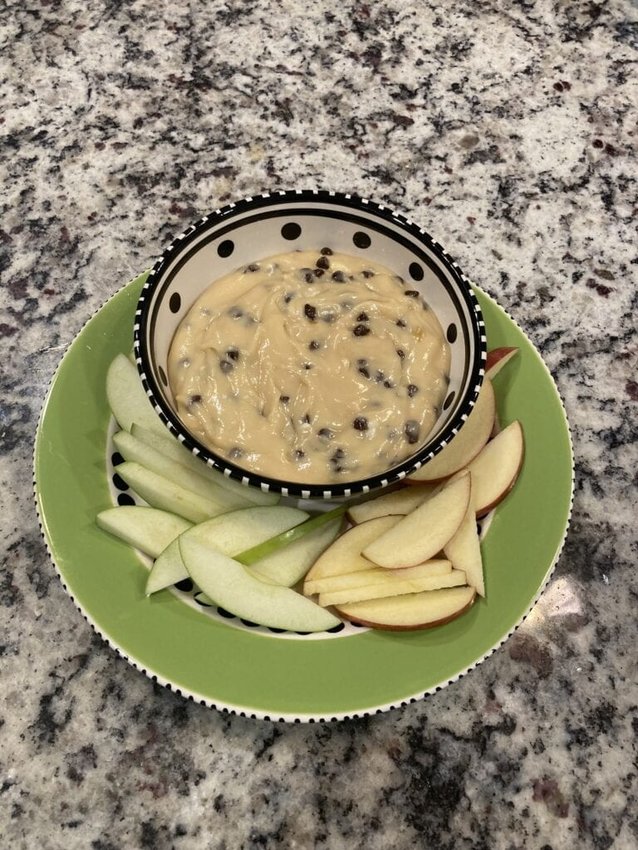 My daughters don't have uncles. Not in the traditional sense, at least. My husband and I are both only children, so biologically, uncles aren't on their radar. But I have four fantastic uncles, and I'm happy to share them with my two kiddos. CityView readers are quite familiar with one of my uncles, Bill McFadyen, esteemed CityView columnist emeritus.

Bill has an unusual uncle moniker, thanks to a mispronunciation by my older daughter. On Christmas Day in 2013, she called her uncle an apple, and it was so adorable, nobody corrected her. Apple Bill does fantastically hilarious things like putting on farm camp in the country, encouraging two little copycats as he sticks his dirty feet in a cooler full of ice-cold adult beverages, and offering a pair of garter snakes he found in his chicken coop as new pets. He and his brother, appropriately called Apple John, give apple juice boxes, applesauce and juicy Granny Smiths and galas as presents for every single holiday. My girls love it. They may not have uncles, but apples have made their childhoods a little more magical.

In honor of Apple Bill, I'm sharing a delicious, healthy apple recipe. Well, that's not true. This dish is sinfully delicious, but maybe not so healthy. It's cookie dough dip, packed full of cream cheese and butter and two kinds of sugar. I like to serve it with sliced apples for balance. I make this dip every time I have a crowd over, and the bowl is practically licked clean. Now that we can safely invite neighbors over for a backyard gathering, I hope you'll add it to your menu, and next time you have a bite of an apple, think of the uncles that make life so much more fun.

Cookie Dough Dip with Apple Slices

Ingredients:
½ cup unsalted butter, cubed
1/3 cup light brown sugar
1 teaspoon vanilla extract
Pinch of salt
8 ounces cream cheese, softened
½ cup powdered sugar
½ cup mini chocolate chips
¼ cup toffee pieces (substitute with chopped nuts if desired or leave out altogether)
Granny Smith apples (or other firm apple of your choosing)
Lemon juice

Over medium-low heat, melt butter, brown sugar and salt together. Do not boil! Once incorporated, remove from heat and mix in vanilla. Allow to cool.

In a separate bowl, use an electric mixer to beat cream cheese and powdered sugar together until smooth.

Reduce the mixer speed to low and slowly add the cooled butter mixture. Once all is incorporated, push the mixer speed to medium and beat for about a minute until fluffy. Stir in chocolate chips and toffee bits.

Transfer the dip into a serving bowl. For easy snacking, this dip is best served at room temperature, but needs to be refrigerated if not serving immediately. Serve with thinly sliced apples (toss in lemon juice to retain color). It's also delicious with pretzels or animal crackers!