By: Kim Hasty
Photography by: Cindy Burnham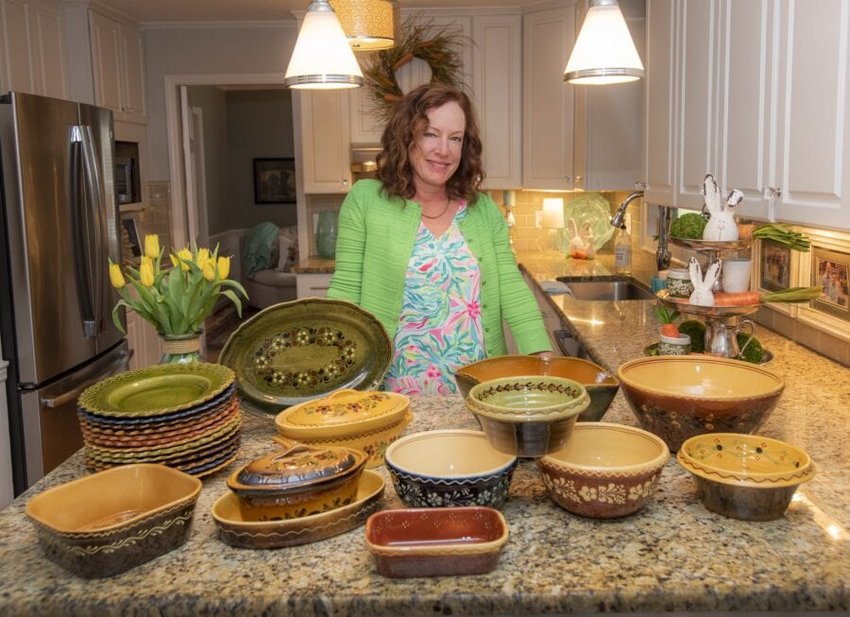 She's firmly ensconced in Fayetteville these days, but thanks to the treasures she found years ago as a young military wife stationed in Europe, Megan Mannell's Vanstory Hills home is filled with colorful collectibles, beautiful pottery and, most of all, memories.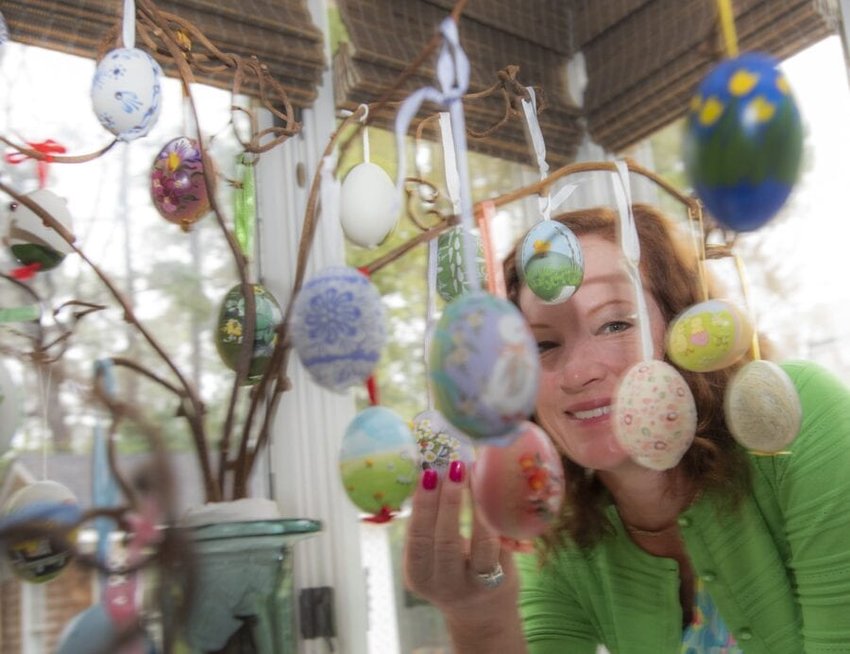 This time of year, among her favorite treasures are the delicate, hand-painted German Easter eggs that have somehow made it through several duty assignments in pristine
condition. For Easter, she hangs them by their ribbons from bare tree branches perched inside a sparkling blue glass jar.
"Well, we did lose a few," she said. "But the fact that we've moved so many times and this many made it is amazing."

Egg-blowing is a German Easter tradition that begins with real eggs. Weeks before Easter, the contents of the eggs are blown out through tiny pinpricks in the bottom and the top. The shells are rinsed and, once dried, designs or scenes are carefully added using wax or paint.
Some are whimsical with fairy tale-like scenes; others are imprinted with intricate lacy designs or embellished with decoupaged butterflies.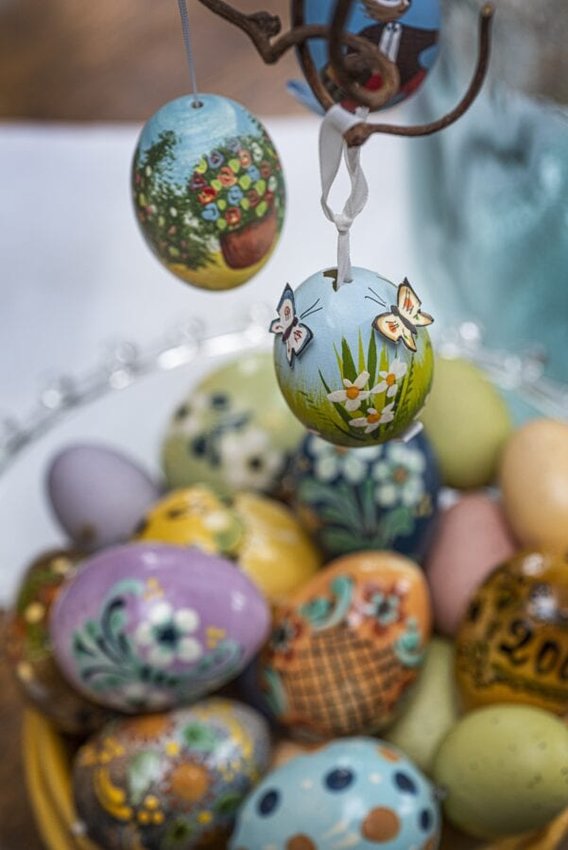 While her husband Steve was stationed in Stuttgart, she and her girlfriends would rise early for epic shopping trips. They traveled all over Germany, as well as hopping over to nearby Poland, Belgium and France.
"I'm all about flea markets and fun places," she said. "Germany is known for its Christmas markets, but they also have awesome Easter markets."
The Easter eggs make up just part of the treasures she's collected over the years. Shelves in the living room are filled with pieces of cobalt blue and white Polish pottery that are as durable as they are decorative.
"I use it all the time," she said. "It can go from the oven to the table." Her collection of French Soufflenheim pottery, in amber hues, is a favorite for her Thanksgiving table. She bought those pieces on shopping trips with her mother, who did a stint teaching college in Italy. Her home also features solid storage pieces, with scenes and designs painted on their front panels, along with a barrister bookcase filled with collectibles that include German smokers – figurines traditionally used for burning incense.
One of her heaviest pieces is a traditional German schrank (pronounced shrunk) that is so large it took a friend's SUV to haul it home from the German antique store. Once she managed to put it into place, Mannell filled it with blankets and pillows and such. Well, that's what she thinks is in there.
"The movers lost the key to it when we moved back to the United States," she said. "I gave up trying to get in it. I still don't know what's exactly in there."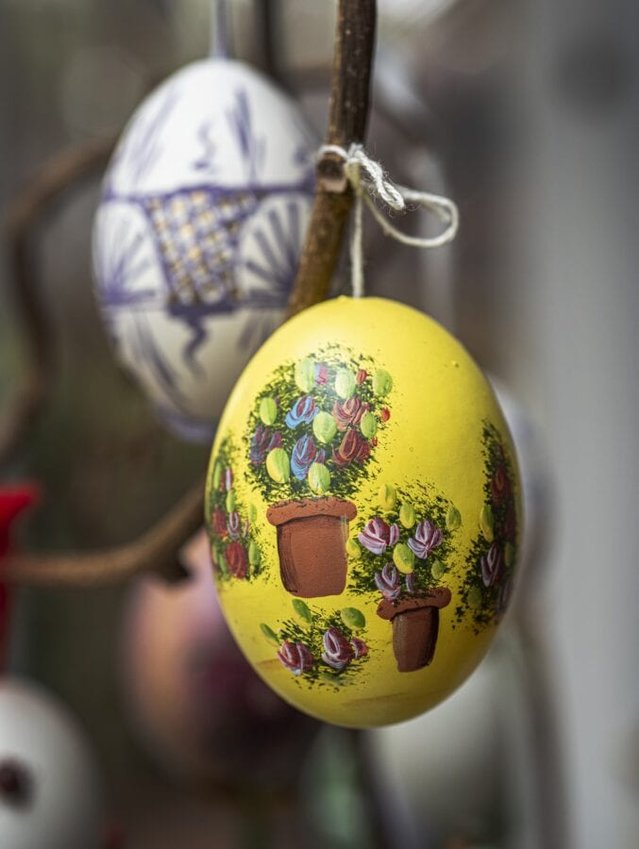 Steve Mannell has since retired from the Army, but the memories from the couple's military days live on in their cheerful, lightfilled home. Best of all, Megan Mannell has
a knack for mixing in all those traditional collectible pieces with furniture and accessories in more contemporary colors, such as gray, lime and teal. Whimsical Easter bunnies and their carrots look right at home surrounded by all those European finds.
The Mannells' three children, daughters Tessa and Ava and son, Tate, are old enough now to appreciate their mother's style, in particular those Easter eggs.
"When they were little, we didn't take them out," she said. "Now they love to see them when I take them out."