If you are a patron or frequent fan of the Cape Fear Regional Theatre performances, you've likely missed seeing Mary Kate Burke thanking theater sponsors and introducing the plays and musicals.
Burke is the bubbly artistic director with unbridled energy and enthusiasm.
The theater on Haymount Hill may be shuttered these days because of the COVID-19 health pandemic, but not worry.
Mary Kate Burke is as enthusiastic and excited as ever.
"It is with the dedicated support of our community that we have been able to take advantage of this time," Burke said, "and renovate our theater into one that is as impressive as the work on our stage."
Mary Kate Burke and Ella Wrenn, managing director for the theater, say the community for years has been asking for theater improvements, and with no on-stage productions because of the pandemic, the timing is right for the renovations. The upgrades underway are extensive.
"The new layout will have seating for 285, a modest reduction from our current 303, but we feel like losing 18 seats for comfort is a good trade," Burke said. "We will add in a mid-house cross-over aisle, which will allow for better audience flow within the auditorium. We will have handrails on the lower half of the audience, increasing safety and accessibility within the theater itself. The theater will have several rows of demountable seats, allowing us to accommodate more wheelchairs and creative seating options like the party tables we featured in 'Music City' and 'Mamma Mia!' At the heart of this renovation is the installation of brand new, luxury seats."
Yep, new seats.
"Once the renovation is done, chairs, which were 19 inches wide, will be 21- to 23-inches wide," Burke said. "Rows, which were 31 inches deep, will gain six inches of additional leg room."
And …
"There will be drink holders," she said.
See what I mean about Mary Kate Burke and her enthusiasm?
Something else for you to know. You can sponsor one of the new seats that will include a plaque with your name engraved to tell others you support the Cape Fear Regional Theatre.
"We are inviting members of the community to sponsor chairs for a $2,000 investment over four years, which can be fulfilled by $41 per month for four years, $500 per year for four years or $1,000 a year for two years," Burke said. "We have even had numerous, incredible members of 'The Seat Squad' pay off their chair in one year. Thanks to the community's support, we are already more than halfway to our goal in just eight short months."
To purchase a seat, or seats, send email inquiries to ewrenn@cfrt.org or call (910) 323-4234 ext. 229.
Backstage Upgrades
The renovations don't stop with the new seating.
Look for new carpet, lighting and interior wall treatments, Burke said, and a newly installed heating and air-conditioning system.
There are other renovations.
"We have been quietly working on the backstage renovation over the past year," Burke said. "The two biggest pieces of constructive feedback I hear from patrons in the lobby at intermission are about the seats being uncomfortable and not being able to hear the sound well. We didn't want to fix the patrons' comfort in the house renovation, and have the sound remain a problem."
Hence, Rob Kaplowitz, who is a Tony-award winning technician, has been hired to design a custom sound system for the theater, Burke said, and Jeff Croiter, another Tony-award winning technician, is creating a new lighting system for energy efficiency to reduce operating costs.
"We have already received support from the Cannon Foundation, the Cumberland Community Foundation and the Westreich-Finaly Foundation to support rigging and sound upgrades," Burke said. "All in, we expect these technical upgrades will come in around $750,000 as well, though our ability to stagger these upgrades and installations allows us to continue fundraising and then, as funding is received, replace the equipment that will make the biggest impact. With all the work, and especially with every national grant we receive, we are proud to hire and use businesses and products from North Carolina whenever possible. It is one of the ways the theater, even in COVID times, plays an essential role in the local economy of Fayetteville."
Epilogue
The 2021 performance schedule still is in the works, according to Burke, and the theater hopes to announce its production lineup in April or May.
"We have achieved incredible things in the last few years," Burke said. "CFRT grew 16 percent in the 2018-2019 season, and is receiving regional and national recognition for our work, and continues to be the most awarded theater in the Raleigh Metroplex by the Broadway World Awards."
Mary Kate Burke is excited about the season to come, and a renovated theater the Cape Fear Regional Theatre board of directors believe you will enjoy.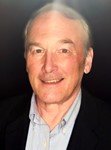 "This is a big project and we're proud of what the theater is doing," said retired Maj. Gen. Al Aycock, the board president and former garrison commander on Fort Bragg. "We know our patrons wanted bigger seats, and this was an opportunity, too, for better disability access. It's a great project, and I am proud to be a part of getting us to where we are. We are shooting for this fall, but we are not going to rush it. We are doing this one right. This is a 50-year investment, and we want it done the right way."
Bill Kirby Jr. can be reached at bkirby@cityviewnc.com, billkirby49@gmail.com or 910-624-1961