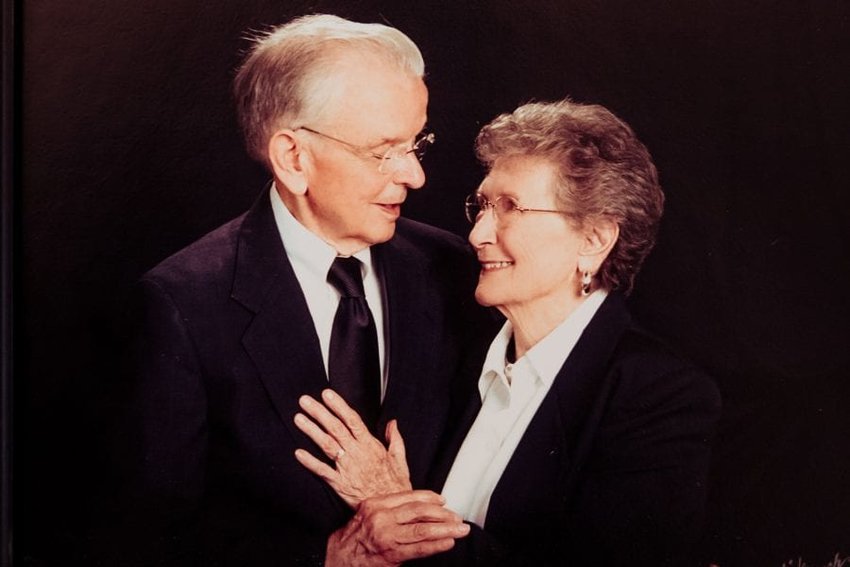 By Kim Hasty
Photography by Matthew Wonderly
They remember the day, that's easy, January 1. But was it 60 years ago? No, it had to be longer ago than that, perhaps 65.
Despite a search through the family Bible and a quick check through a box of important records, the year of Georgia and Warren Hedgepeth's marriage remains elusive.
"It doesn't matter what year you put," Georgia Hedgepeth advises, with a customary twinkle in her eye.
"Nobody will know but us," adds Warren, her husband of, let's say, nearly 70 years, smiling his customary sweet smile.
Writers usually like to get the facts straight, but when you think about it, you have to admit they're right. The year really isn't as important as other things. He always made sure her car was filled with gas. He remembered to pick up a little of her favorite candy whenever he went to the store. To friends and family, he bragged about how wonderful she was.
Every year, for Valentine's Day, she crafted a homemade card for him with sweet sentiments written in red ink inside.
"Valentine, Valentine, Valentine. Thank you for being mine. Through thick and thin, we can win …"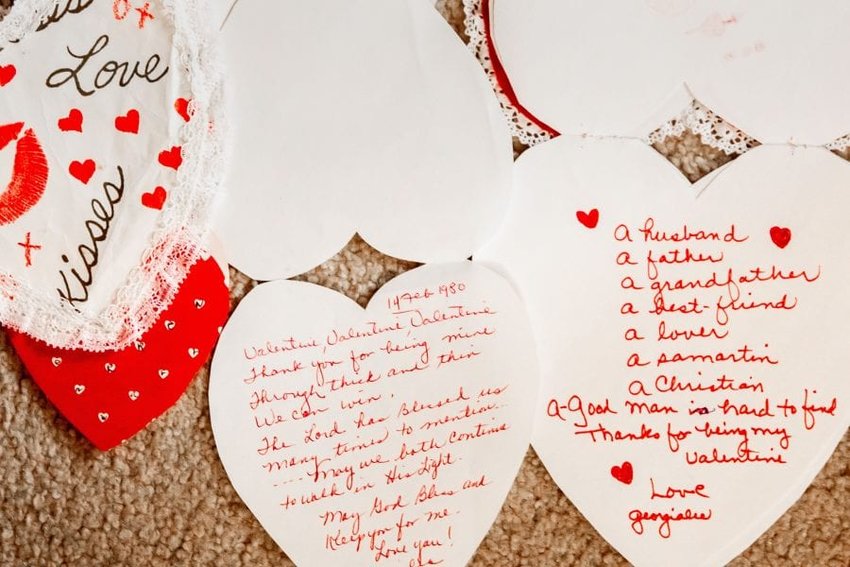 "Dear Warren, again it is Valentine's Day, and I want you to be mine forever!"
"I never bought a valentine for Warren, I always made them myself," she said. "Sometimes I'd make them at work, which I shouldn't have been doing."
The paper on those valentines is faded now, the frilly lace glued to the edges is frayed. But still Warren has saved every single one of them tucked away in the top drawer of a dresser.
When they met, she was a country girl from Eastover whose widowed mother had raised seven children on the family farm.
"He was a city boy," she said.
"My dad told me I needed to find a country girl,'' he added.
They fell in love while hovering high in the air on a Ferris wheel at the county fair.
"She was the aggressive one," Warren said. "She had to have a kiss."
They were married at his brother's house in Cedar Creek, then set about the business of making a life together. He spent a lifetime being dependable, finishing a long career at Southern Gin and Grain. She worked on Fort Bragg in personnel at the Post Exchange. They raised a son, Daniel, and have two grandsons and five great-grandsons and are members of Hay Street United Methodist Church.
Georgia was a good cook, using the kind of ingredients on which she was raised, featuring lots of fruits and vegetables.
"They are extraordinary people," said Sandra Wiggins, who helps care for the couple. "She's the smartest 90-something-old I've ever seen. She's got that spirit."
"I'm bony, but I'm tough," Georgia added.
Back in the day, the Hedgepeths were members of three different square-dancing clubs, promenading and do-si-doing all over the state.
"We had all these frilly outfits we would wear," she said.
They made their home near Eutaw Shopping Center, back when Ballentine's Cafeteria anchored the right side of the complex and stores like The Capitol and Collins Co. boasted the finest styles of the day.
"The cars would park all the way down Stamper Road," Georgia remembers. "They would get out and walk to the shopping center."
Warren lost the use of his lower limbs a few years ago, but still maintains a sunny disposition thanks to Georgia's love and the thoughtfulness of a steady stream of visitors.
Theirs may be a quieter Valentine's Day than some, but no less special. After all, when it comes to love, we sometimes spend too much time sweating the small stuff, too much time worrying about things like bouquets of flowers, china patterns, the opinions of others.
And, oh yes, Georgia called with that anniversary date. Jan. 1, 1954. That's 66 years of lasting love built on hard work and simple words of wisdom.
"Whenever you have differences," Georgia advises, "before you go to bed, you kiss and make up."