By: Kathryn Kelly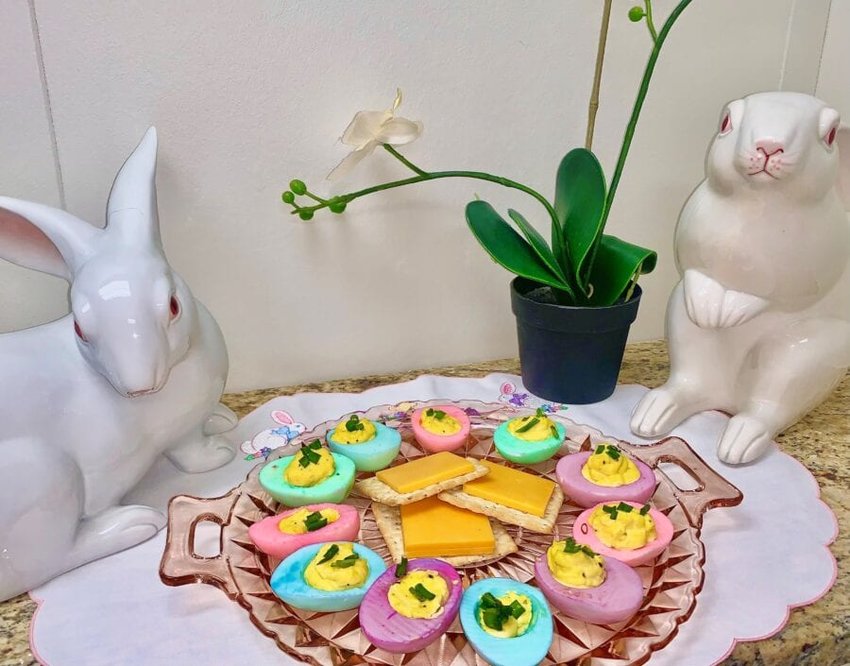 Who said you can only dye the outside of the egg?
Deviled eggs are a year-round holiday staple but are especially reminiscent of Easter. While there's nothing wrong with the classic, we found an adorable Pinterest-worthy way to jazz them up to fit your Easter table aesthetic and wow your weekend guests, too.
If you know how to make deviled eggs, you can make these with no problem, as it's only one added step to your usual routine. Boil your eggs as you normally would, separate the whites from the yolks, and devil the yolks however you please (I prefer a spoonful of salad cubes, a squirt of yellow mustard, Duke's mayonnaise, to taste, and salt and pepper but you do you).
Now that you have your empty whites, prepare one cup of water to 4-6 drops of your food coloring of choice into separate bowls (one bowl for each color). Submerge the egg whites for 3-5 minutes (until you reach your desired color). Add more food coloring if it's still too pale.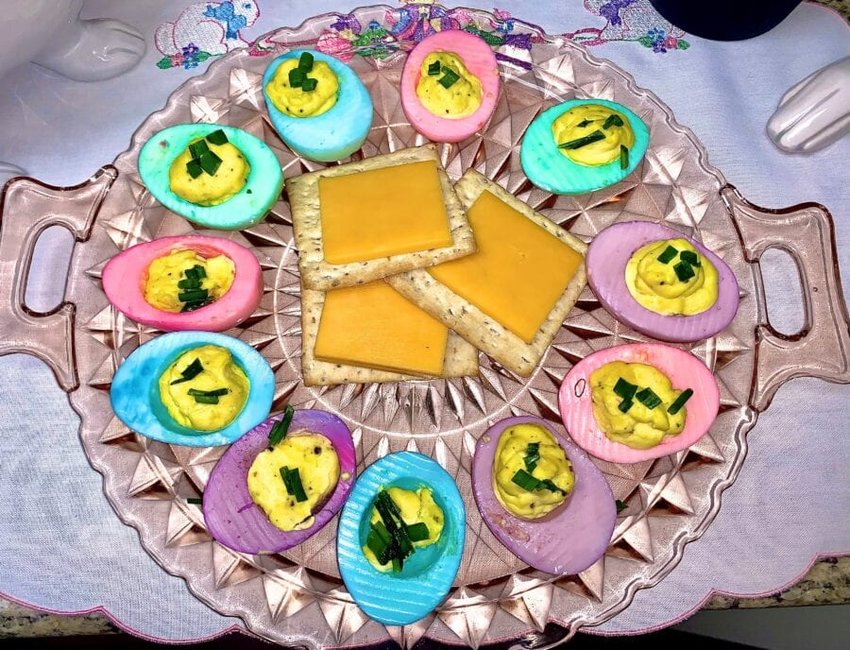 Once properly colored, remove egg whites and places on a plate to dry. Fill as normal, snap some pictures and prepare to wow everyone with your gorgeous multicolored eggs. Happy Easter, y'all!