By: Kim Hasty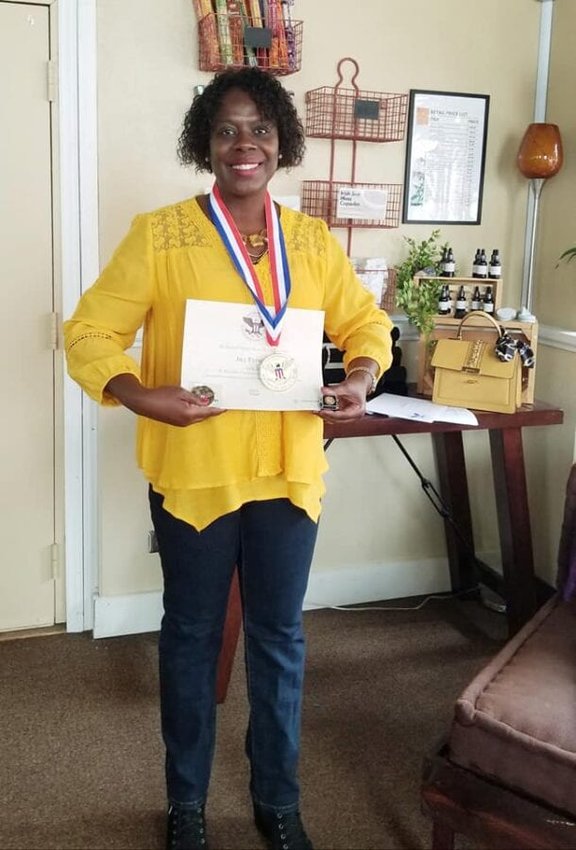 Fayetteville's Jill Patrick was recognized Saturday with The President's Gold Volunteer Service Award during a luncheon at Prima Elements. Patrick was recognized for her more than 1,000 hours helping children and adults in our community. A military veteran, art teacher, blogger and author of the children's book, "Chevy the Perfect Pet," created ART WITH KIDS, a free, interactive and educational afternoon of fun centered on art, family and community. She then created ART FOR ADULTS, a collaboration with The Get Noticed Network and the Neighborhood Resource Center.
***
The Women's Giving Circle of County recently announced it will award $56,426 in grants for 2021. The focus areas for this year. Founded in 2008, the Women's Giving Circle is an organization of women whose purpose is to impact substantial, positive change for women and children in Cumberland County through philanthropy and education. The Circle includes more than 120 women. Funds are held and maintained by the Cumberland Community Foundation. Membership is open to all women in Cumberland County.
This year's grants include $10,518 each to Connections of Cumberland County's day resource center, Fayetteville Urban Ministry's Literary Essential Project and Fayetteville Technical Community College Foundation's Student Relief Fund/Childcare and Food Pantry.
The group also awarded $8,018 to the Alms House Kids Assistance Program Plus, $5,818 to Boys and Girls Homes of North Carolina, Inc., $5,518 to the Child Advocacy Center and $5,818 to Children's Home Society of North Carolina, Inc. for its Cumberland County New Foster Parent Recruitment Program.
More information is available on the website www.cumberlandcf.org/womens-giving-circle
***
Cape Fear Valley Health Foundation, along with the Caduceus Society and Cape Fear Valley Blood Donor Center, recently announced two open scholarships for Cumberland County high school seniors. New this year is the Caduceus Society Scholarship, which is for Cumberland County students who are planning to pursue a degree in health sciences or a health occupation field of study. The Partners for Life Scholarship is entering its third year and is for students who encourage blood donation with their peers at community blood drives.
The one-time $1,000 Caduceus Society scholarship will be awarded to one student. The deadline to apply is March 31. An overview of scholarship and application can be found at www.cfvfoundation.org.
The Partners for Life Scholarship is designed to foster high school participation with the Blood Donor Center by encouraging students to take an active role in planning and executing blood drives. The one-time $500 scholarship is available to be awarded to one student per high school. Schools must have met a minimum number of donors required per site size. Applicants are also expected to plan a degree in a health-related field.
The deadline to apply for the Partners for Life Scholarship is Wednesday. An overview of scholarship and application can be found at www.savingliveslocally.org.
Other eligibility criteria for both scholarships include a minimum unweighted GPA average of 2.50 and admission to an accredited course of study at a two or four-year college or university.
***
Cape Fear Regional Theatre has been approved for a $10,000.00 Grants for Arts Projects award to support its 2022 production of "The Color Purple," a Tony-award winning musical based on a Pulitzer Prize-winning novel and an Academy Award-nominated film. Cape Fear Regional Theatre's project is among 1,073 projects across America totaling nearly $25 million that were selected during this first round of fiscal year 2021 funding in the Grants for Arts Projects funding category. CFRT is the only theatre in North Carolina to be awarded a grant for musical theatre this year.
"CFRT is honored to receive our second award from the National Endowment for the Arts this year," said CFRT artistic director Mary Catherine Burke. "We can't wait to present this incredible production on our stage in spring 2022 as a poignant celebration of resiliency and community. This production has also received support from the Junior League of Fayetteville in the form of a Community Resource Development Grant. We are excited to share this incredible story and galvanize the community around some incredible outreach initiatives thanks to the support of these organ these organizations. Our outreach will focus on female entrepreneurs and the pathway to prosperity entrepreneurship provides. More details will be announced at the launch of our season next fall!."
***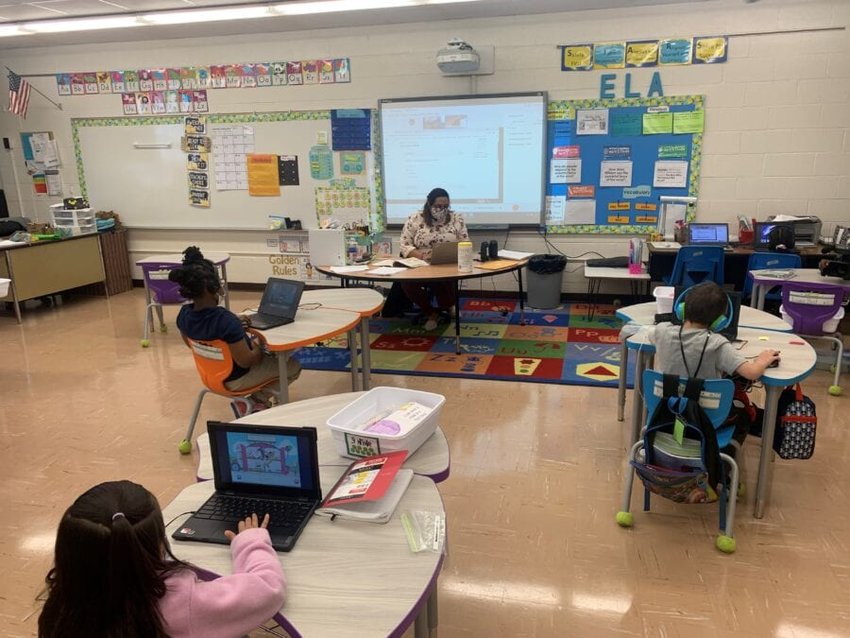 Cumberland County Schools welcomed back students this week with #CCSSafeReturn. Students are going back two days a week in rotated cohorts with distancing, mask and sanitation protocols in place.
At Cliffdale Elementary, students of all ages returned in their newly spaced and mixed-instruction classrooms. Teachers of all years tended to in-person students as well as online students whom were taught at the same time. Teacher Heather Bedwin, a 5th grade teacher at Cliffdale, adorned a Swivl camera lanyard that gave her online students her POV as she taught both groups of students.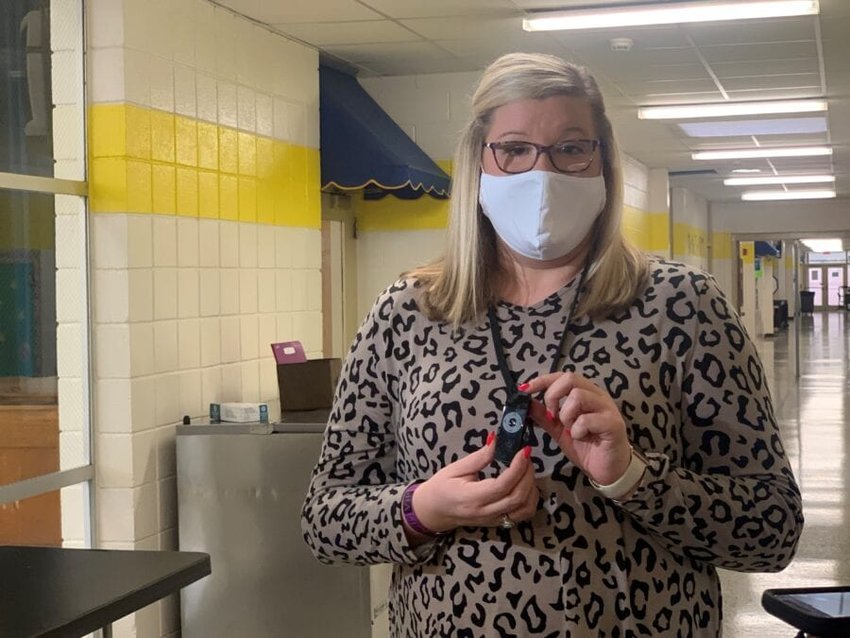 "It's great to be back, there's a lot of things you don't think about when it comes to teaching online. Today was the first day I realized how tall my students were," said Bedwin. She also explained she misses the special rapport she had with students when they were in-person because she learned about their hobbies, weekend plans, family and more. She said as the in-person school year continues, she hopes to build that back up.