The Guy Unger Band is scheduled to perform at 8:15 p.m. Friday as Fayetteville After Five returns to Festival Park, according to a news release from Sarahgrace Snipes, executive director of the sponsoring Fayetteville Dogwood Festival. The band 10 O'Clock High performs at 6:15 p.m. Gates open at 5 p.m. The August lineup will be announced at a later date. Food trucks will be on hand for all Fayetteville After Five events.
***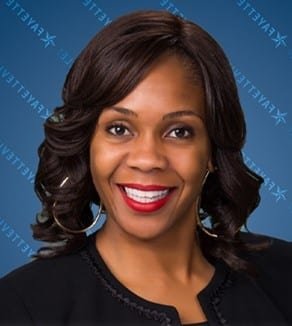 When Tisha Waddell says she has had enough as a two-term member of the Fayetteville City Council, perhaps that should tell you something about how some residents are feeling about our municipal government leadership. The articulate and studious District 3 councilwoman did her homework and was always prepared. Some of us recall the evening when Waddell was first elected two terms ago, and you could see the anticipation in Waddell wanting to make a difference. No real surprise that Waddell says she will not seek a third term for her district, but there is surprise the councilwoman will not pursue the mayor's gavel. Truth is, Tisha Waddell had all she could stand with some fellow council members who too often lose focus and stray from more significant council responsibilities. And many city residents feel the same way.
***
No tax increase and no hike in storm water, transit or solid waste fees as per the fiscal 2022 city budget, and that's good news from City Hall. Out of the $240.3 million budget, $6.6 million is earmarked for annual pavement preservation; $3.5 million for storm water watershed studies, including $500,000 to evaluate dams and $400,000 for drainage assistance program; $2.8 million for public safety employee increases and $556,000 for sidewalk improvements. And $100,000 for an annual New Year's Eve celebration.
***
"I loved the article about the Wootens," Leigh Coakley Pettus, a Fayetteville native now living in the North Carolina mountains, writes about our column in the July issue of CityView Magazine about the log house home built by the late John Wooten in 1939 that still stands today along Breezewood Avenue and is home to His Outreach Worldwide ministry founded by Lynne Robertson O'Quinn. "I did not know the Wooten family, except for one of my brother Bill's Terry Sanford High friends, and enjoying the drugstore." It was a lovely story to tell, and I am grateful to Bettie Downing, Joan Nicholson and Martha Goetz for sharing their memories of growing up in the log house with their parents.
***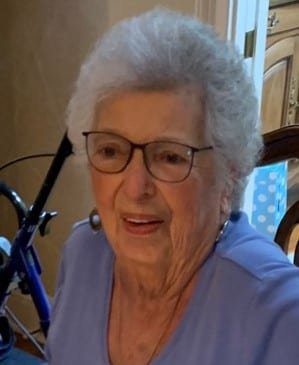 "We are most appreciative that we have had a beautiful example of how to love and live a happy and healthy life from the matriarch of our large family," Martha Beck Wood was saying in May about the matriarch of the Beck family to include three sons, seven daughters and 35 grandchildren. "Her love and support has certainly enriched each one of her children and grandchildren." I cannot help but think of my last conversation with Mrs. Beck as she spoke of her family with such pride. "With my family, I never feel alone," she said. "I feel blessed by the Lord. It's just a blessing to have them. I'm very fortunate. I'm very blessed." Dolores Beck was 89 when she died Monday.
***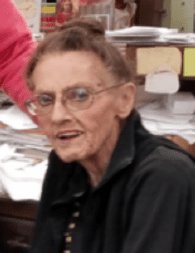 There wasn't much that Helen Hudson couldn't tell you about heating oil and propane near the railway tracks on Cumberland Street, where Mrs. Hudson was something of a legend as an office manager for D.K. Taylor Oil Co. She was the valedictorian of her 1947 class at Linden High School and began working for D.K. "Old Dear" Taylor, the company founder, on Feb. 28, 1948, and remained until 2019. She later worked for the late D.K. "Bud" Taylor, and treated him like the son she never had. Bud Taylor loved her like a mother. Miss Hudson loved him like a son. "A wealth of knowledge indeed," said Deborah Taylor, who took over the company after her husband Bud Taylor died. "D.K. Taylor's employees and customers have been her family for many, many years, and Helen to us as well. She's been a part of our Christmas and Thanksgiving gatherings, weddings, baby showers and family reunions." Helen Louisa Hudson died at age 92 on June 12, 2021.
Bill Kirby Jr. can be reached at bkirby@cityviewnc.com, billkirby49@gmail.com or 910-624-1961