While we may not know all of the more than almost 500,000 who have lost their lives to the COVID-19 health pandemic, we do know that more than 250 have been from Cumberland County.
They will be among those remembered at 11 a.m. Wednesday as six downtown churches will participate in a commu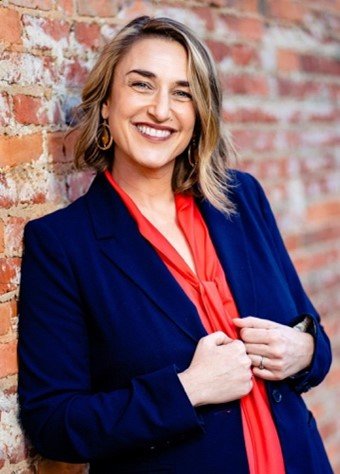 nity ringing of the bells in memory of those who have died because of the more than year-long coronavirus debilitating and deadly assault on our lives.
"I was approached by a friend, who read an article that other communities were memorializing 400,000 deaths by ringing church bells," says Bianca Shoneman, president and chief executive officer for the Cool Spring Downtown District charitable nonprofit founded in 2017. "We did some research and were heartbroken to learn that in a little more than a month the USA would hit the 500,000-person death toll."
Shoneman says she reached out to David Blackman, senior pastor at Hay Street United Methodist Church, and Blackman took that reach to six other churches that will participate to include St. John's Episcopal Church on Green Street, First Baptist Church on Anderson Street, First Baptist Church on Moore Street, Highland Presbyterian Church on Highland Avenue in Haymount, Saint Patrick Catholic Church on Village Drive, Hay Street United Methodist Church, Raeford United Methodist Church and McPherson Presbyterian Church.
.
Methodist University, according to Shoneman, will participate, too.
"We look at the numbers – the statistics – and understand them in an abstract way, but these are real lives and real families that have been impacted," Blackman says in a news release. "The number may seem surreal, but the grief is quite real."
The Rev. Fredrick Culbreth, senior minister at First Baptist Church on Moore Street, likens Wednesday's remembrance to another solemn time in this nation's history.
"When there are mass casualties of war, such as during World War II, bells ring out," Culbreth says in the release. "This battle that we are in deserves the same honor and reflection."
While development of the Pfizer-BioNTech, Moderna, AstraZeneca and other vaccines are revealing a significant decrease in COVID-19 cases and deaths, the Rev. Robert James of First Baptist Church on Anderson Street says it is incumbent to acknowledge a hope for a coming end to the pandemic.
"Communities of faith are poised to be harbingers of hope for the world, " James says in the release, "and we need it now more than ever."
Wednesday's tolling of the bells, Shoneman says, is a somber, but poignant way of taking pause to honor those who have died from the coronavirus in a moment of collective community grief.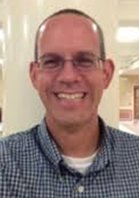 And, Blackman says, all are encouraged to be a part of the day.
"This is not meant to be an effort driven solely by churches of the Christian faith," Blackman says. "I am not sure if our local temples or mosques have bells to ring. If so, I urge everyone to unite on Wednesday. Firehouses, the police department – anyone with a bell is welcome to participate."
While we may not know all who have been claimed by the virus, Blackman says, many of us know the 260, to date, who have died in this community.
"These are the souls who were beloved family members, colleagues, neighbors and teachers, folks who all contributed to this great community by their presence among us," Blackman was saying Monday. "By ringing the bells on Wednesday and remembering their lives, we pray our community will pause and reflect upon these souls, and the profound impacts they have made upon our lives."
Well said, good Reverend. So well said.

Bill Kirby Jr. can be reached at bkirby@cityviewnc.com, billkirby49@gmail.com or 910-624-1961