By Earl Vaughan Jr.
If there's such a thing as the tennis match of the century, Monday's battle between the girls of Cape Fear and Terry Sanford high schools at the Terry Sanford courts was supposed to be it.
The teams arrived at the Bulldog courts with Terry Sanford No. 2 and Cape Fear No. 3 in the state respectively in the latest N.C. High School Tennis Coaches Association 3-A poll. In fact, the association billed the showdown on its Twitter page as the match of the day in the state.
But the result turned out to be a shocker, in more ways than one. With threatening weather fast approaching, the upstart Colts recorded five wins in singles matches. Brooke Bieniek of Cape Fear clinched her victory over Terry Sanford's Annie Lieberman, and the match as well, just before the deluge came and the match had to be stopped.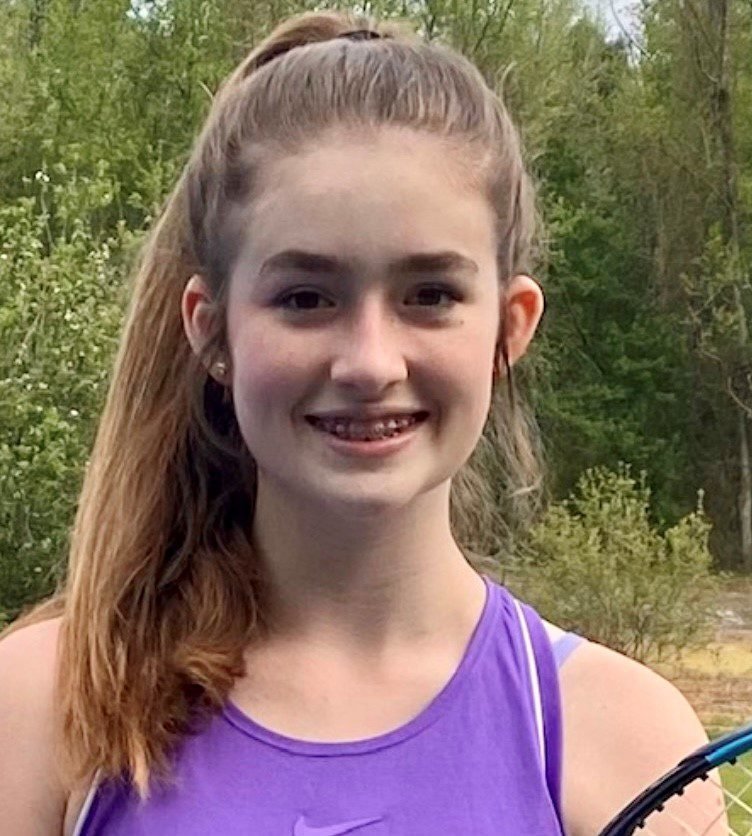 The final singles match wasn't finished, and the doubles matches weren't held.
Cape Fear came away with a 5-0 victory, a huge plus for the Colt program even though it was a non-conference match that had no bearing on the league status of either team.
Terry Sanford still leads the All American Conference with a 7-1 overall record, 6-0 in the league, following Monday's match. Cape Fear, which suffered its only loss of the season on the road to a powerful East Chapel Hill team, is 9-0 in the United 8 and 10-1 overall.
Both Cape Fear and Terry Sanford are hopeful of connecting again later this season, both in the 3-A dual team state playoffs as well as the 3-A individual state tournament.
Whatever happens down the road, Bieniek, the Colts' No. 1 singles player, feels Cape Fear made a statement with Monday's win.
"We belong,'' she said. "We came into that match trying to be consistent. We had a special plan for each player.''
Bieniek had an especially tough match with Terry Sanford's Lieberman, falling behind 4-1 in the first set before rallying to win 7-5, 6-2.
"Brooke is an extremely consistent player who never gives up,'' said Cape Fear coach Chris Lucas. "You watch her play a match, and she's all focus, all business. If we change the strategy, adapt to the match, she does that beautifully. I was very proud of Brooke, focusing on the game plan and trusting the shots.''
Anna Piland, Cape Fear's No. 2 player and Bieniek's doubles partner, also earned a big win at second court, downing Mary Ann Stiles, 6-3, 6-0.
Piland agreed with Bieniek that the win was big for the Colts and showed how much ground they had made up after sharing the conference title with Terry Sanford last season.
"This year we are upping our game and upping our level,'' she said.
In the short time left in the regular season, Piland said, the Colts need to stay consistent and maintain their fitness. "I think we'll be great when we get there.''
When they do arrive in the postseason, Bieniek and Piland have decided they will pursue a championship in doubles rather than splitting up and playing singles. The N.C. High School Athletic Association limits players to competing in one or the other category but not both.
Bieniek would like to try both, but she feels she and Piland have a better shot at a title in doubles. Piland agrees.
"We've got really good chemistry and really good communication,'' she said.
Though disappointed with the result against Cape Fear, Terry Sanford coach Susan Brady isn't conceding the rest of the season by any means.
She felt some of the matches Monday could have gone either way. She said she was proud of the way Lieberman battled Bieniek, noting Lieberman was suffering muscle cramps late in the match but fought through them to play, refusing to retire.
"She didn't want to quit,'' Brady said. "That's a really valuable lesson for her. At the end of the match, she told me she was proud of herself. And I was proud of her too.''
Despite the defeat, Brady said her players learned something about themselves.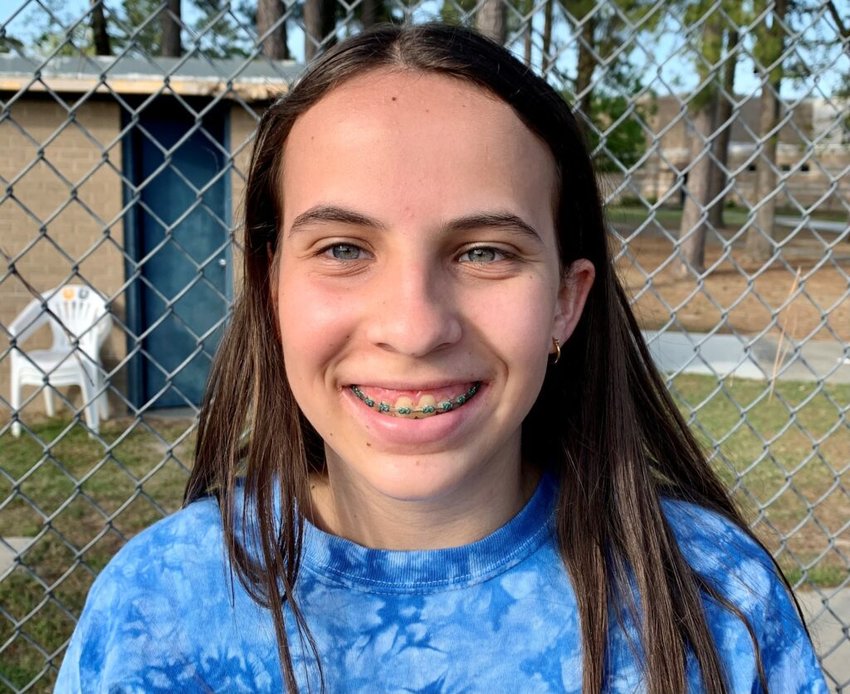 "They learned to play through all their anxiety and stress,'' she said. "They went to dinner after the match and celebrated as a team. They have really come together.''
One important lesson Brady said they learned was that in the weeks ahead they need to work more on stamina and physical fitness. That will help them deal with longer matches that are likely ahead in the postseason as competition gets tougher.
"We're going to work on being able to last two full sets,'' she said.
She plans to call on the help of assistant tennis coach Chris Goodman. "He's working on footwork and volleying drills,'' she said, "some tricks up their sleeves they can pull out when they get to that level of competition.''