By: Kim Hasty
Over 3,000 donated masks. Over 5,000 donated meals. And those numbers are growing every day.
In the midst of a pandemic, Cape Fear Valley Medical Center staff members have been overwhelmed by the generosity of a community that regards them as heroes.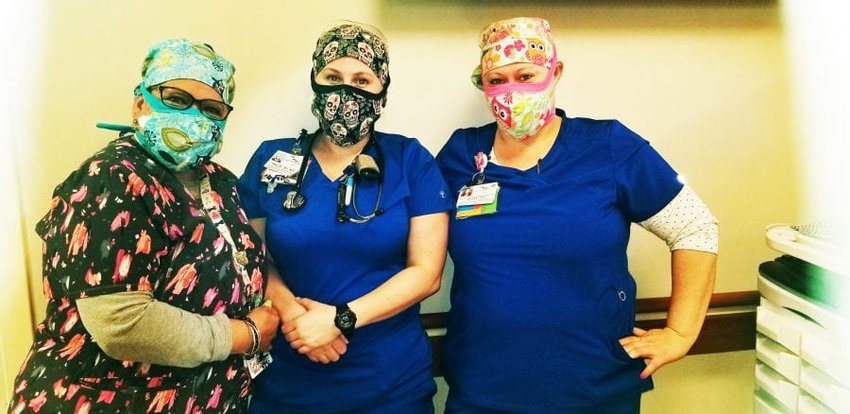 "Christina and Misty from Cape Fear Valley Pulmonary Medicine would like to thank the volunteers for our cloth masks and your hard work making them! They are very much appreciated, and we are grateful for your kindness."
Cape Fear Valley Health and Cape Fear Valley Health Foundation regularly post thank-you messages on their social media pages. Rarely a day goes by that they don't add another business, nonprofit organization or everyday individual to the list.
By mid-March, health system officials were putting out a call for donations of personal protective equipment. When Gov. Roy Cooper announced an executive order that closed many businesses, owners who could no longer open their doors donated items they wouldn't be needing for a while: masks, gloves, hand sanitizer.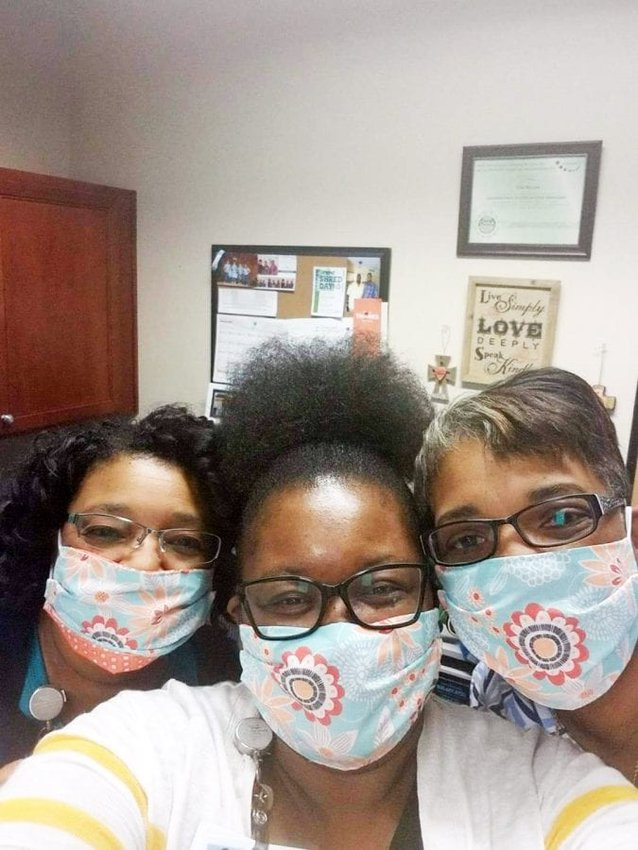 "We've just been knocked out by that," said Marge Betley. "It has really been from everyone according to their ability. Several of us heard from people all at the same time and it just exploded from there."
Mary Kate Burke, artistic director at Cape Fear Regional Theatre was one of the first to contact the foundation.
"We've got fabric in the costume shop," she said. "We can some masks for you."
Costume shop workers donated 100 masks and also came up with a way to make straps for the masks instead of using elastic, which had been in short supply. Dr. Elizabeth Sawyer, a surgeon, commented on CFRT's Facebook page that some healthcare workers prefer the straps.
"I love what you are doing," Sawyer said. "Some of us really are uncomfortable with the elastic and would rather have the ties. I know it sounds ridiculous, but when you are standing there operating, it's the little things."
"I appreciate the hard work and care that went into making these mask. Thank you for this awesome gift."
Fayetteville's Joann Fabrics donated cotton fabric to individuals interested in sewing masks for healthcare workers, and also included instructions for making the masks. Babette Augustin of The Mill End Store donated a thick stack of fabric samples for the cause.
"We've also had things like when the Fayetteville Woodpeckers called up and supplied a financial donation so that we could give 500 meal vouchers to healthcare providers," Betley said. "That way, they don't have to worry about packing a lunch or a dinner to take with them."
"I would like to take this time to so a very special thank you for my mask that I received today. The time that you have set aside to help keep us safe means a lot. Will be praying that you and your family will stay healthy and safe through all of this. Thanks again and may God bless each of you."