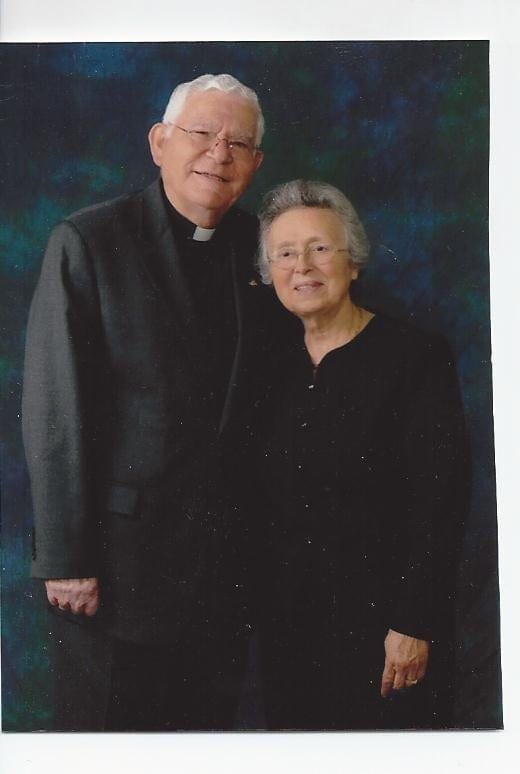 The Fayetteville community and especially members of the congregation of Saints Constantine & Helen Greek Orthodox Church are mourning the death of pastor emeritus Chrysostom Manuel, who died June 11 at age 89.
Father Manuel served the Fayetteville community for 37 years, retiring as an active priest in August 2000. During his time in Fayetteville, the church sanctuary was built in 1964; the church was consecrated in 1984, and the educational building, with a library dedicated to him and his wife, Amphitrite, was completed in 2005.
"Our church and community will never forget him," Gianna Hasapis wrote in a social media comment. "We were all so blessed to have him as our spiritual leader for so many years. I know the angels in heaven will enjoy listening to him sing with his unforgettable voice."
A visitation will be held from 6-8 p.m. Wednesday at Saints Constantine and Helen, with a Trisagion service at 6:30 p.m. The Orthodox Divine Liturgy will begin at 10 a.m., followed by funeral services at noon.