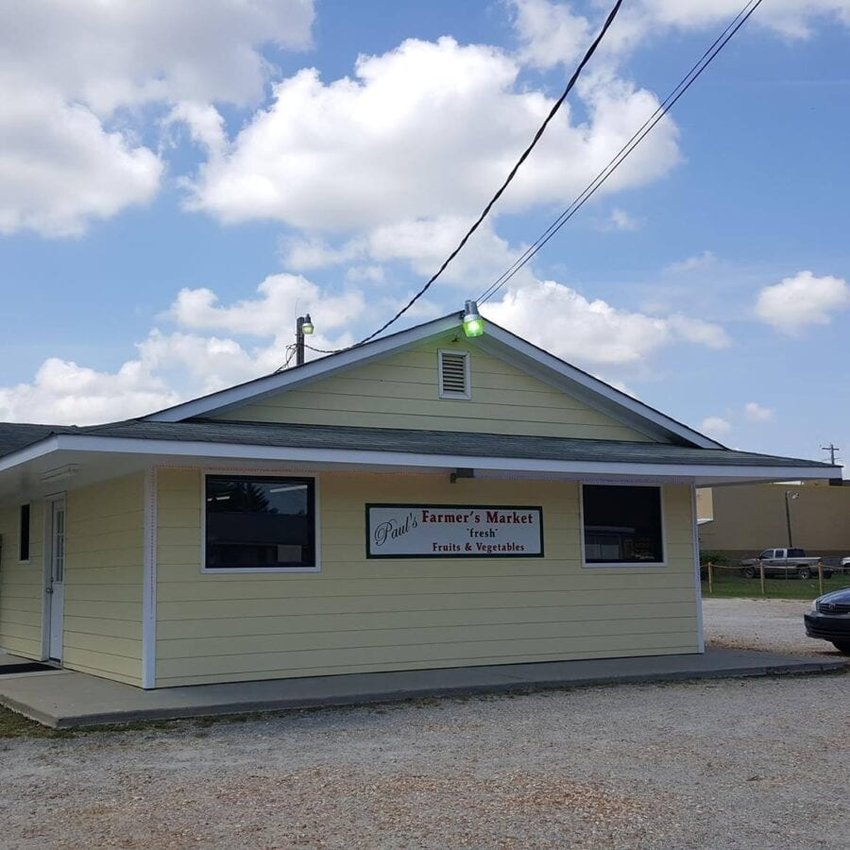 Betty and Paul Carter celebrated their 56th wedding anniversary in memorable fashion on Nov. 14. After many hours of discussion and more than a little waffling, they finally closed the doors of their homespun produce store, Paul's Produce, in the familiar yellow building off Marlborough Road.
They headed off into retirement with 36½ years of memories of the sweetest corn, juiciest peaches, freshest green beans and most wonderful customers.
"Please let everyone know how much we enjoyed being there and what nice folks we had for customers," Betty Carter said. "It was a really hard decision."
As the news slowly spread, the Carters' decades of loyal customers reacted with both dismay and appreciation for years of good produce and old-fashioned customer service.
"They deserve to retire and enjoy God's bountiful and abundant life," Karen Felton said. "To say I will miss shopping at Paul's Produce is an understatement. I will miss their vine-ripened tomatoes, sweet watermelons, ripe peaches, juicy local strawberries, freshly dug beets, new potatoes, mellow zucchini, tender collard greens, fresh spring mix and so much more!"
The Carters were high school sweethearts at Stedman High School, members of the last class before the school became Cape Fear High School. Betty Cain Carter learned all she needed to know about fresh vegetables – and pretty much everything else - from her mother, Irene Cain.
"My mama was an outstanding cook," Betty Carter said. "When people asked me what washing powder I used or anything like that, I'd say I use whatever my mama used. If it was good enough for my mama, it was good enough for me."
That expertise came in handy when customers needed a recipe for, say, fried okra or directions for steaming corn in the microwave. While Paul traveled back and forth weekly to South Carolina for fresh produce, Betty rang up the customers and talked turnips. Both worked six days a week year-round. This year, their customer service often included taking orders over the phone and delivering them to customers' cars.
"We were up against something we didn't understand, and we didn't know how to fully protect ourselves and our customers," she said. "And the traveling had gotten to be so hard for Paul."
Betty said she's already enjoyed a trip to the beach in retirement. Certainly, the days promise to be less hectic. But she misses the sweet characters she met over the years.
"So many memories," she said. "I wish I had a scrapbook filled with all our customers' pictures."