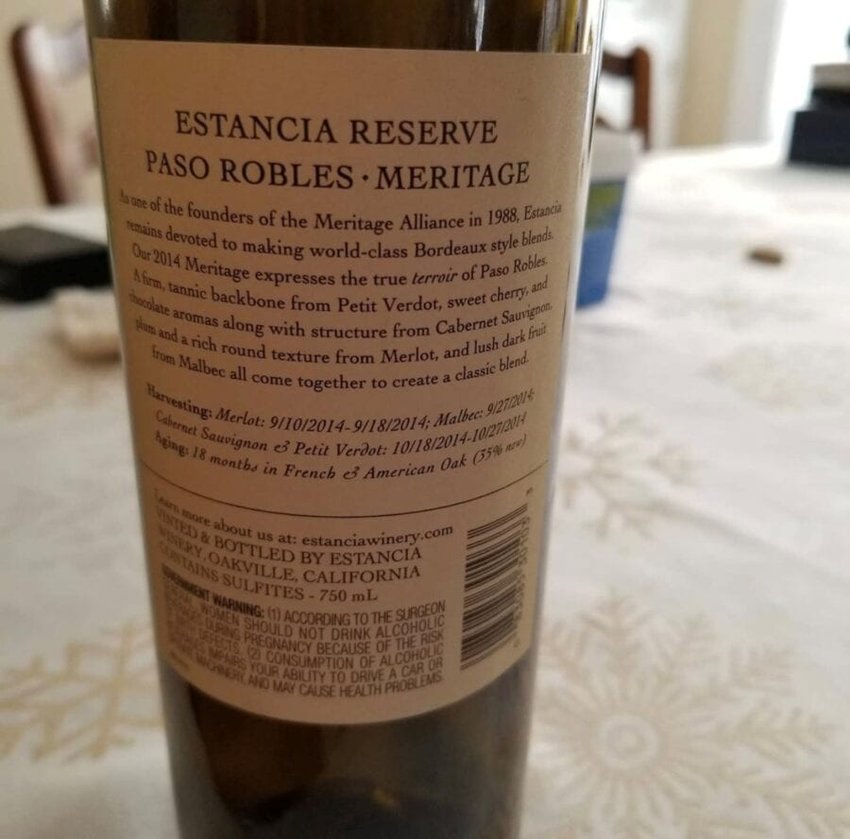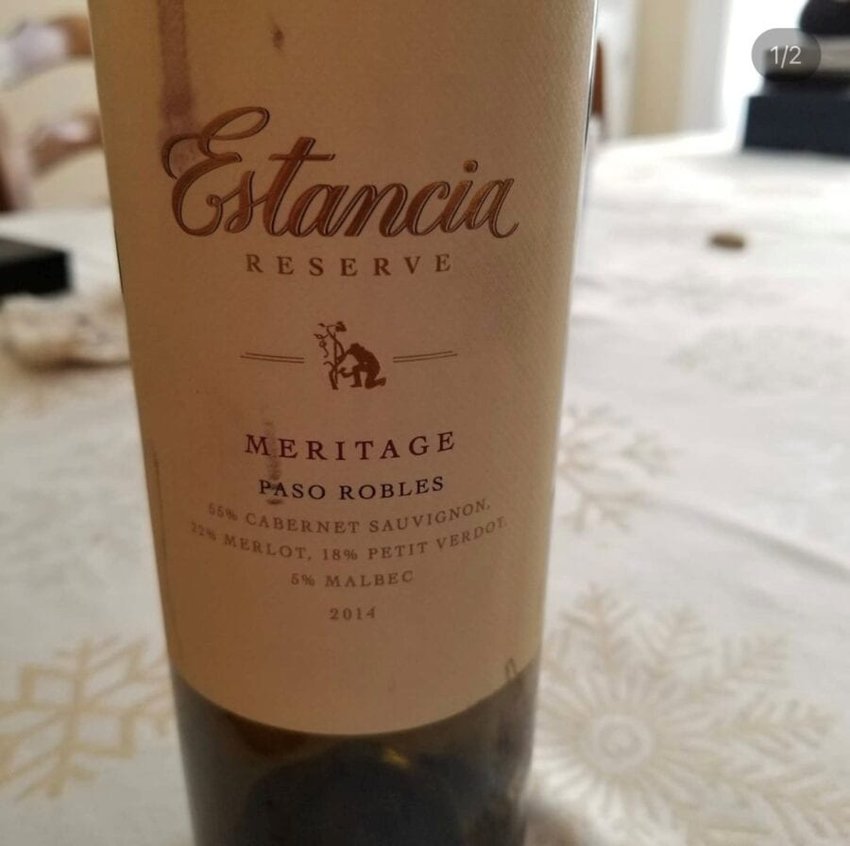 Saturday was my first attempt of the season to clean and start up my old Weber charcoal grill. We picked up some ribeyes and pork chops at Sam's Club. I added some big old baking potatoes and made an "Everybody in the Pool" Garden Salad. Grabbed a premade platter of sliced cheese and we were off to the cookout races. Quick easy and simple.
What to drink? I didn't pick a wine from my cellar; instead I looked through the available wines at Sam's and picked up an old favorite. I picked up a 2014 Estancia Reserve Meritage from Paso Robles California. A blend of cabernet sauvignon, merlot, petit verdot and malbec. Classic Bordeaux style.
The wine was aged 18 months in French and American Oak. Well, let me tell you it was just what a well-marbled (fatty) ribeye needed. Copious amounts of raspberries, cassis, and black currants with a great heady whiff of vanilla, cigars and a freshly sharpened No. 2 lead pencil. Nice strong tannins, with the deep flavors of coffee, fresh black cherries and dark chocolate. The fat of the steak trimmed out the tannins and just blended ever so well with the medium rare beef. The wine also paired extremely well with a chocolate cupcake we got from a local bakery. This was an off-the-shelf, ready-to-drink wine that was a complete surprise find. The cost was about $25.
Thank you for indulging me in my passion.
Deano Vino
https://www.instagram.com/deanovinoc14h12o3/
Everybody in the Pool Salad
"Whatever you want," says Deano Vino. "Whatever you have in your pantry or refrigerator to toss in the pool."
He likes:
Lettuce
Cucumbers
Tomatoes
Red onions
Radishes
Pickles
Bacon
Croutons
Cheese
Hearts of Palm