This voyage is certainly worth the trip
My wife and I were running errands Saturday when she noticed that a new business had opened despite all the pandemic closings we've had. It was our area's first-ever cheese store, Euphoric Cheese Shop, solely dedicated to high-end popular artesian cheeses and cheese paraphernalia and snacks. So we took an immediate right turn into the strip mall to check out this Knoxville oddity. We picked up several nice cheeses, cracker and charcuterie and scurried home like two excited mice.
So with the variety of cheeses we purchased, I decided to open a new release of the Wagner Family Red Schooner wine called Voyage 8, made up of 100 percent malbec. Grapes for this malbec are grown in the Andes Mountains of Argentina and transported to Caymus vineyards in California, where they use their winemaking techniques to create a style that is dense, dark and supple. Falling outside the standard labeling rules, Red Schooner does not include a vintage date but is known by the voyage from which it traveled. Voyage 8 is the 2018 vintage. Offering scents of ripe plums and cherries, this wine features flavors of French oak and soft tannins.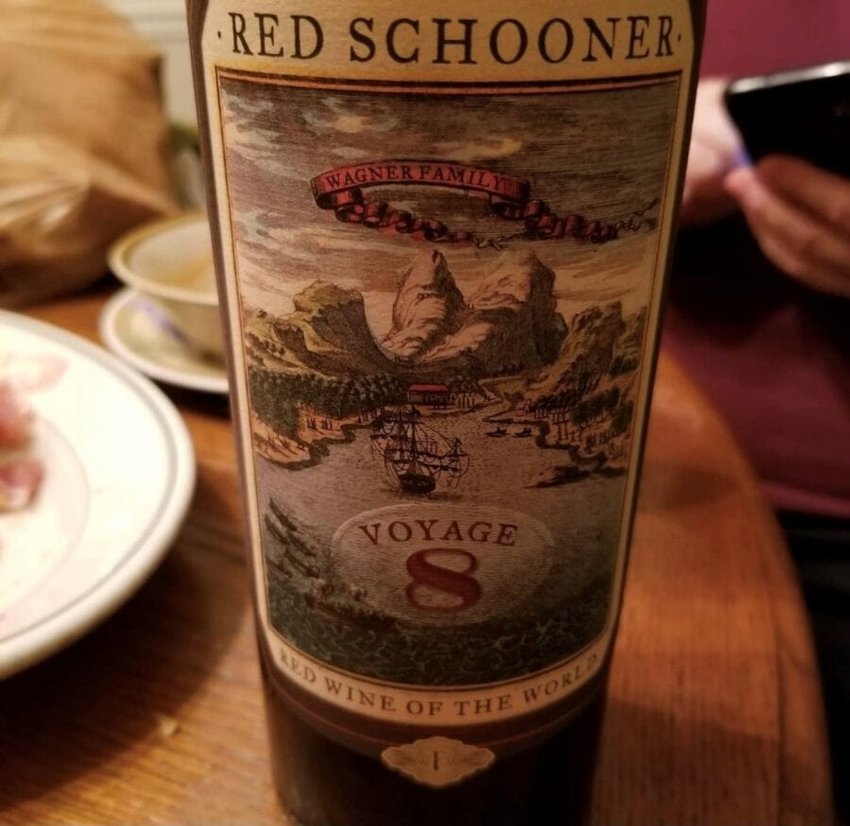 In addition to being a perfect match for the cheeses we had purchased, it provided rich overtones of dusty cocoa, cinnamon and exotic spices that tasted velvety and rich on the palate. Very typical of a Wagner Family wine. These are a little expensive at $40 to $50 a bottle, but it's well worth the experience. If you had a rich ribeye, T-bone or short rib to go with it, you would not be disappointed.
Thank you for indulging my passion.
Deano Vino