Dee Hodges has always had a way of taking everyday ingredients and turning them into mealtime masterpieces. In her kitchen, simple cuts of meat become stroganoffs and stews. Bananas become pudding, and hard-boiled yolks and whites become deviled eggs.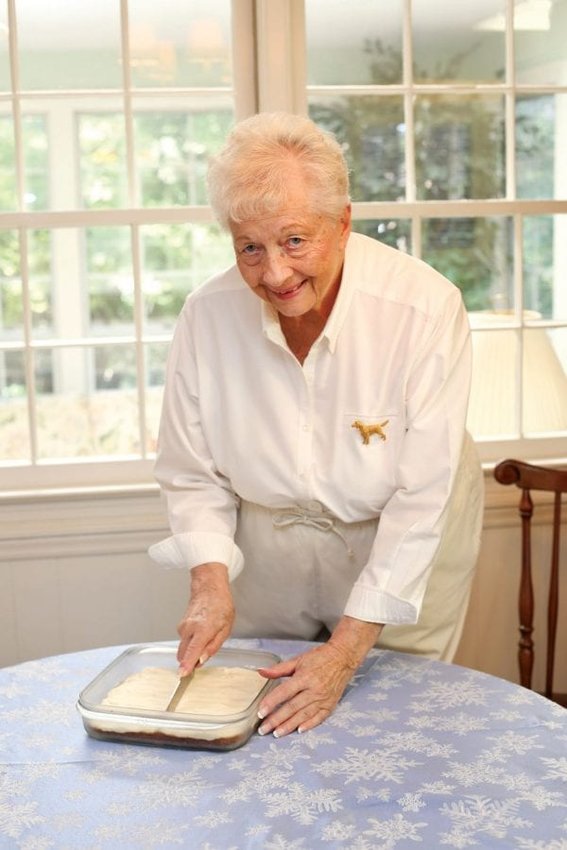 So it should come as no surprise that the current pandemic hasn't really slowed Hodges or her 35-year By Special Request catering business. Earlier this summer, she began offering boxed dinners for pickup in her Vanstory Hills neighborhood after a friend pointed out that some people were having a difficult time preparing meals for their families or even just for themselves.
"Everybody has to eat," she said. "I try to make sure I serve balanced meals. People can come in the back door and pick up their meals, and I wave to them from six feet away."
Hodges sends fliers to about 100 customers each month, then shops depending on how many orders she receives. Her shopping trips often involve more than one grocery store.
"I try to make it a variety, but I never know what I'm going to be able to find," she said.
Call her at 910-484-2591 to be added to her mailing list.
And be sure to try this recipe for one of her family favorites. She suggests serving this over buttered noodles or rice with a green salad and bread.
Dee Hodges' Beef Stew
2 pounds beef round steak, cut into 1 1/2-inch cubes
3 tablespoons canola oil
2 cups beef broth
2 cups boiling water
2 cloves garlic, minced
1 tablespoon lemon juice
1 teaspoon Worcestershire sauce
1/4 cup tomato paste
1 medium onion, sliced thin
1 or 2 bay leaves
5 medium carrots
3 medium potatoes
18-24 pearl onions, frozen
Flour
Salt and pepper
Sprinkle beef cubes with salt, pepper and flour, then brown in canola oil. Add 2 cups boiling water and 2 cups beef broth, lemon juice, Worcestershire sauce, tomato paste, garlic, sliced onion and bay leaves. Bring to a boil, then reduce to a simmer. Add remaining vegetables and simmer for two hours. Remove bay leaves before serving.