By Earl Vaughan Jr.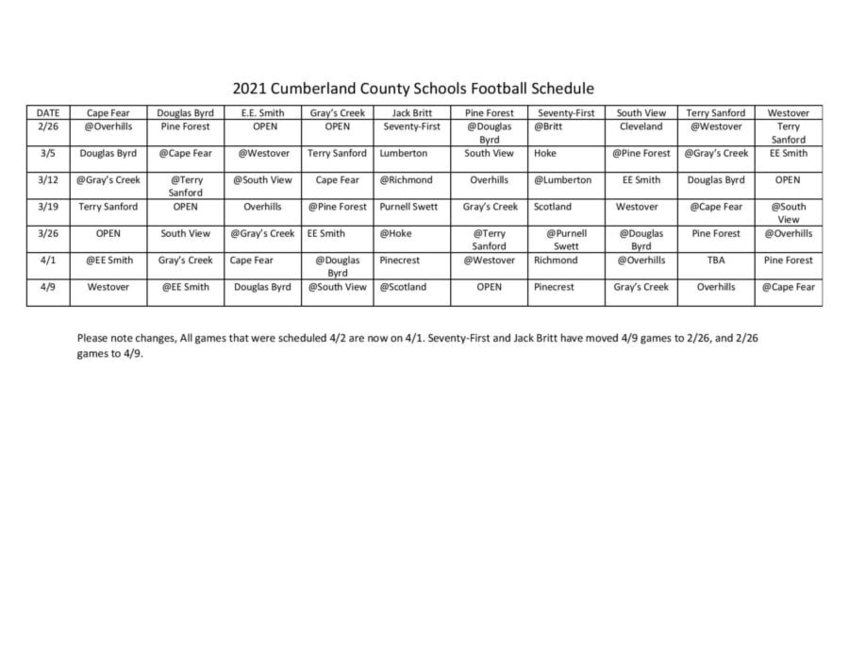 In my early days covering high school sports in Fayetteville and Cumberland County, few high schools were in the headlines more often than Douglas Byrd.
No team dominated the high school football scene like the Eagles did under Bob Paroli through much of the 1990s, with multiple trips to the N.C. High School Athletic Association championship game.
Under the guidance of Marvin Sellers, Byrd girls' basketball was among the county's best, and Sellers took the Eagle softball team to the state finals one year.
But since the opening of Jack Britt High School, when the Cumberland County Board of Education took a big swipe at Byrd's enrollment to help provide the numbers that created Britt, athletic life on Ireland Drive has suffered.
For many years, depending on which conference they were in, Cumberland County Schools have competed for various all-sports trophies. The trophies are presented to the team that has the best overall finish in all of the conference's official team sports for a given year.
Points are awarded on the basis of order of finish in each sport, with the school with the most points getting the trophy.
Since the 2000-01 school year, Byrd has not only never won the trophy, but it has also consistently been among the worst schools in the county. For the last seven years, Byrd finished last in whatever conference it was in in the all-sports competition.
Byrd had four more last-place finishes from 2000-2008 and never finished higher than fifth in the last 20 years.
There is no easy fix to this situation. Enrollment is certainly an issue, but it's also an issue at schools like E.E. Smith and Westover. Those schools are currently fielding highly successful teams in sports such as boys' and girls' basketball.
Something is clearly missing at Byrd, and it's time for the Board of Education to take a serious look to see if something can be done to give the athletic program on Ireland Drive a chance to pursue the kind of glory it did years ago.
***
I was deeply saddened to hear of the death of E.E. Smith legend and former San Diego Chargers star Doug Wilkerson this week at age 73.
I interviewed Wilkerson a number of times during his All-Pro career with the Chargers, when he was a key blocker for Pro Football Hall of Fame quarterback Dan Fouts during the Air Coryell years.
A star player at North Carolina Central University, Wilkerson was drafted by the Houston Oilers, then traded to San Diego where he spent the rest of his 14-year professional career. He was honored at a banquet at Smith several years ago, coming back to thank everyone for their support.
A three-time All-Pro, Wilkerson is in the Charger Hall of Fame, the Black College Football Hall of Fame and the N.C. Sports Hall of Fame. He was also chosen to the Chargers' 40th and 50th anniversary teams.
In 2003, he was in the inaugural class of inductees into the Fayetteville Sports Club Hall of Fame.
***
Northwood Temple Academy's boys will be seeking their second consecutive N.C. Independent Schools Athletic Association state basketball title when they travel to The Burlington School for Saturday's 7:30 p.m. 2-A state title game.
Burlington School will be hosting both boys' and girls' 2-A championships as their girls will face Davidson Day for the title earlier in the day.
The Northwood-Burlington duel is a rematch of last year's final, which Northwood won, 47-44.
Northwood brings a 26-7 record and a 16-game win streak to Saturday's contest. The Burlington School is 21-7 and lost three of four games in early February. It has won three in a row coming into the title game.
LAST WEEK'S SCORES
Feb. 20
Basketball
NCISAA playoffs
2-A boys
Northwood Temple 70, Trinity Christian 57
2-A girls
Wayne Country Day 44, Village Christian 37
Trinity Christian 79, Wayne Christian 57
Davidson Day 52, Trinity Christian 49
Feb. 22
Lacrosse
Boys
Terry Sanford 15, South Garner 12
Feb. 23
Basketball
NCHSAA playoffs
Boys
3-A East
Terry Sanford 62, Union Pines 47
Westover 78, Southern Lee 43
4-A East
Fuquay-Varina 67, Pine Forest 56
Girls
3-A East
Northwood 58, E.E. Smith 51
Terry Sanford 60, Jacksonville 27
4-A East
Pine Forest 61, Wilmington Laney 54
SE Raleigh 50, Jack Britt 40
Apex Friendship 71, Seventy-First 41
NCISAA playoffs
Boys
2-A
Northwood Temple 71, Westminster Catawba Christian 56
Feb. 24
Soccer
Boys
Gray's Creek 6, Cape Fear 3
Jack Britt 2, Richmond Senior 1
Lumberton 9, Seventy-First 0
Lacrosse
Boys
Cape Fear 17, Terry Sanford 7
Girls
Cape Fear 24, Terry Sanford 3
Feb. 25
Football
Cleveland 39, South View 29
Overhills 13, Cape Fear 0
Lacrosse
Girls
Terry Sanford 23, Cape Fear 4
Basketball
NCHSAA playoffs
Boys
3-A East
Terry Sanford 65, East Wake 40
Northern Guilford 67, Westover 54
Girls
3-A East
Northwood 46, Terry Sanford 43
4-East
Apex Friendship 72, Pine Forest 50
Soccer
Boys
Jack Britt 9, Seventy-First 0
PHOTO OF THE WEEK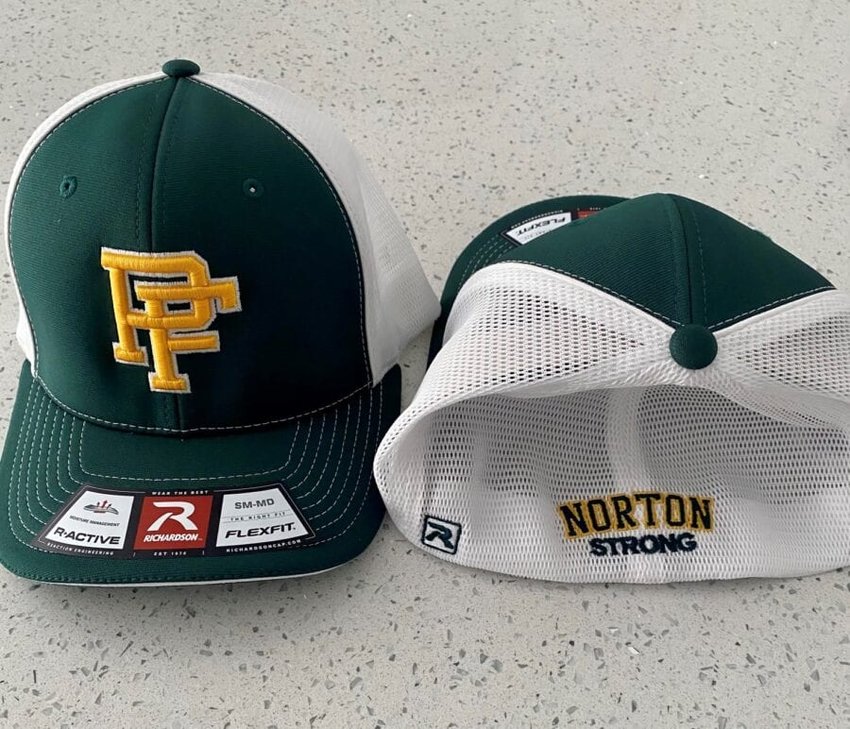 Pine Forest athletic director Jason Norton died from cancer last June, but his memory is still alive on his former school's campus. Norton developed strong ties with an athletic supply company where Pine Forest graduate Jamie Sykes and Douglas Byrd graduate Kent Barefoot work. When Barefoot recently met with Pine Forest officials about orders, he suggested they do something to honor Norton. Pine Forest principal David Culbreth thought it was a great idea and settled on doing something they could share with the coaching staff and Norton's family. They came up with baseball-style hats with the slogan "Jason Strong" printed on the back. "We will never forget Jason,'' Culbreth said. "We will never forget his fight, and will always keep the memories in our conversations and in our hearts. "The big guy made a difference at the 525.'' (That's a colloquial reference, by the way, to the school, located at 525 Andrews Road.)[/caption]