By Earl Vaughan Jr.
After being shut down by COVID-19 last year, the annual N.C. Coaches Association Clinic and East-West All-Star games are back this year, and, as is usually the case, Cumberland County Schools will be well-represented in both the coaching and player categories.
As part of the plan to help keep the athletes as safe as possible, all participants will be required to show either proof of vaccination or a negative test for COVID taken three days before reporting for the games, which begins today.
The game schedule is as follows:
Girls' and boys' basketball are Monday, July 19, at the Greensboro Coliseum with the girls playing at 6:30 p.m. and the boys following immediately after.
Girls' and boys' soccer are Tuesday, July 20, at Macpherson Stadium, Bryan Park Soccer Complex, girls at 6:30 p.m., boys at 8:30 p.m.
Football is Wednesday, July 21, 8 p.m. at Grimsley High School Stadium in Greensboro.
Here's a quick look at what to expect concerning area participants in the various all-star games.
FOOTBALL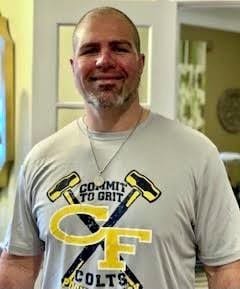 Cape Fear's Jake Thomas joins a select group of coaches who once played in the all-star game and are now coaching in it. Thomas was a member of the East football team in 1996, representing Terry Sanford High School, as the East won the game, 15-12.
He returns this year as an East assistant coach. Because football season was moved to spring by COVID-19, Thomas and the rest of the East staff had less time than usual to evaluate talent and select this year's team.
"Each of these guys was probably one of the best players on their team,'' Thomas said of the East squad. "When they get here, everybody is going to have to step up their play. I think they'll recognize that after a couple of plays in practice.''
Joining Thomas from Cumberland County are South View's Donta Autry and Joshua George, Pine Forest's Xavier Johnson and Blake Paul and Cape Fear's Micah Nelson.
Autry, a linebacker, was the Patriot Athletic Conference defensive player of the year. George was all-conference at tight end.
Johnson was all-conference in the defensive line while Paul was a second team defensive back.
Nelson was a first team linebacker, which is also the position Thomas will be coaching in the game.
Thomas coached Autry at Cape Fear before he transferred to South View and calls him a player with a tremendous motor. He said his teammate George is a versatile player who can be used at several positions, including kicker.
He called Johnson a "man-child," tough and physical in the defensive line. Paul is a tremendous athlete with a lot of ability.
Thomas described Nelson as a tremendous competitor who shows toughness every day.
The football team will have only had eight practices before their game, so Thomas said it will be critical to get in as much work as possible in that stretch.
"I hope to learn from the other coaches, be around the kids and have a good time,'' Thomas said.
SOCCER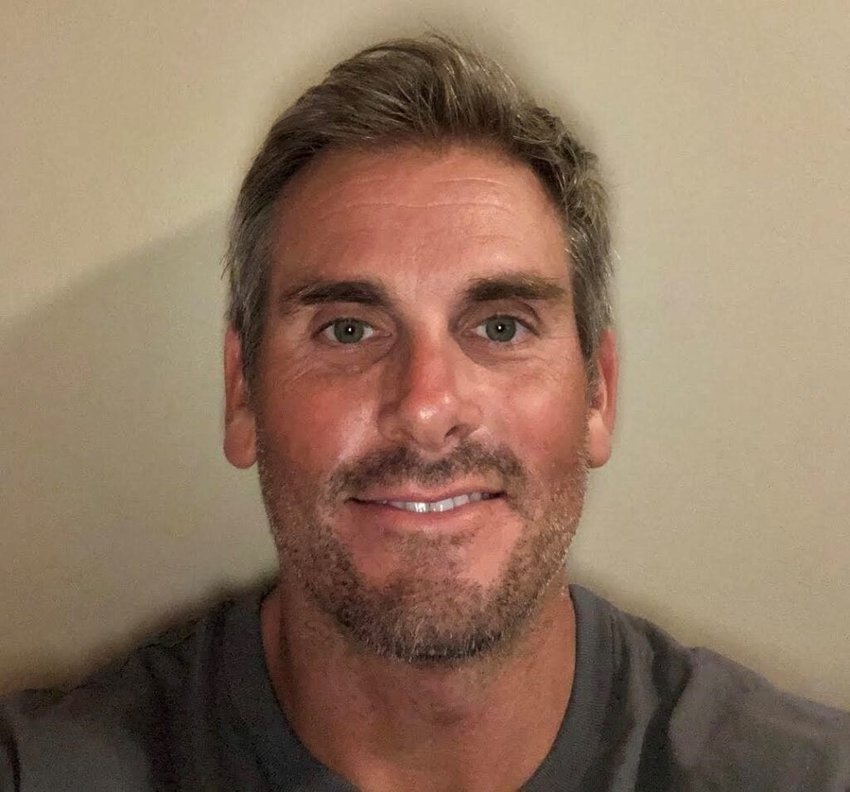 Pine Forest's Isaac Rancour will head this year's East girls' soccer team in the all-star game.
He is bringing one of his Trojan players with him, Avery Vorholt, who was named defensive player of the year in the Patriot Athletic Conference.
"She loves the game, and she's put all her heart and soul into it,'' he said. Vorholt plans to play college soccer at Barton this fall.
Like Thomas, Rancour had to pick his soccer team while the soccer season delayed by COVID was in progress. He relied on information from club teams, college commitments and even watched some high school soccer matches on the NFHS Network.
"It was a little time-consuming, but it was fun,'' he said.
Rancour tried to fill all the positions based on his offensive and defensive philosophy, while adding quality substitutes so everyone could play hard the entire game.
"We plan on working on building some chemistry as a team,'' he said.
He won't have long as there will only be time for four practices, one of them for just an hour the morning of the game.
"I know the West is going to be prepared and ready,'' Rancour said. "I know it's going to be a tough game, but it's going to be a lot of fun.''
BASKETBALL
All-Star basketball will be the lone sport this year in which Cumberland County has players but no coach in the game.
Two county players will be in the girls' basketball game, Jordan Everett of E.E. Smith and Ashara Hayes of Jack Britt.
Both were first team all-conference choices, Everett in the Patriot Athletic and Hayes in the Sandhills Athletic.
Hayes averaged 15.3 points per game with 8.5 rebounds and 2.7 assists.
Everett averaged 11.6 points and 10.7 rebounds.
• Cape Fear High School's Gavin Williams was the 23rd player taken in this year's major league baseball draft, going to the Cleveland Indians.
A college star at East Carolina, Williams was chosen by Tampa Bay in the 2017 draft but elected to honor his commitment to play for the Pirates first.
He had a standout senior year for the Pirates, going 10-1 and leading them to the NCAA Super Regionals. He had a 1.88 earned run average, struck out 130 batters and only walked 21.
As of this writing, there has been no announcement on where Williams will be first assigned in the Indians' minor league system.
• Fayetteville Academy athletic director Chip Bishop confirmed that Steven Mims Jr. has been named the school's next varsity boys basketball coach.
Mims is the son of former E.E. Smith coach Steven Mims and comes to the Academy program after a successful stint as head coach at Cape Fear Christian Academy in Harnett County.
• Congratulations to a pair of Hope Mills Dixie Youth teams that won state championships.
The Hope Mills 14U Dixie Boys beat Columbus County 15-7 to finish their tournament unbeaten and hand Columbus County its only two losses.
The 12U Dixie Ponytails softball team beat West Chatham 16-3. Both teams advance to the Dixie World Series in their respective categories later this month.
• Former Westover High School football coach and E.E. Smith graduate Craig Raye recently passed away at the age of 65.
Raye coached one year at Westover in 2017, guiding the team to a 4-8 record and a berth in the state 3-A playoffs.
Raye attended both Austin Peay and Michigan State and made numerous stops in a 27-year assistant coaching career including Fayetteville State, North Carolina A&T, Western Carolina and schools as distant as the University of Arkansas at Pine Bluff.
Most recently, he had been working as a part-time regional scout with Offense-Defense Sports from Myrtle Beach, South Carolina.
Funeral arrangements are being handled by Wiseman Mortuary in Fayetteville.
• The two new high school conferences that will include Cumberland County Schools this fall have announced their starting times for high school football games according to David Culbreth, the new student activities director for the county schools.
The United 8 Conference will kick off its games at 7:30 p.m., while the All American Conference will start football at 7 p.m.
The United 8 includes county schools Douglas Byrd, Cape Fear, Seventy-First, Jack Britt, Gray's Creek and South View with Robeson County Schools Lumberton and Purnell Swett.
County members of the All American Conference are E.E. Smith, Terry Sanford, Westover and Pine Forest. The non-county schools are Harnett Central, Triton, Western Harnett and Overhills.