By Earl Vaughan Jr.
Multiple Cumberland County Schools athletes were recently named to East-West All-Star teams that will compete this summer in the annual N.C. Coaches Association East-West games in Greensboro.
A trio of local players were picked for the boys and girls basketball games at the Greensboro Coliseum on Monday, July 19. Chosen for the East girls' basketball team were Ashara Hayes of Jack Britt and Montasia Jones of Pine Forest.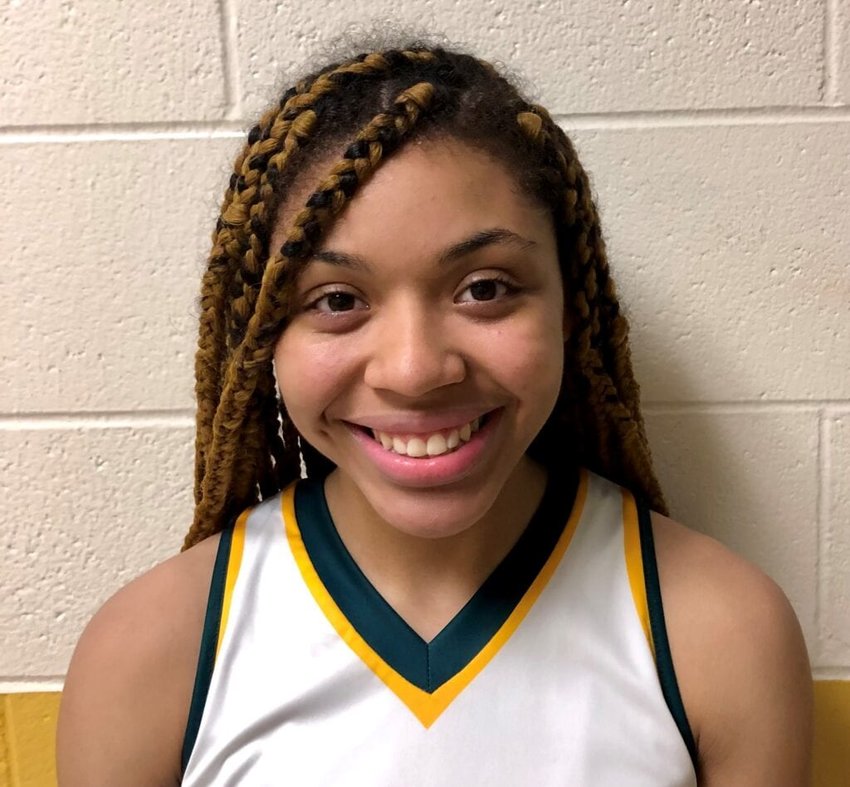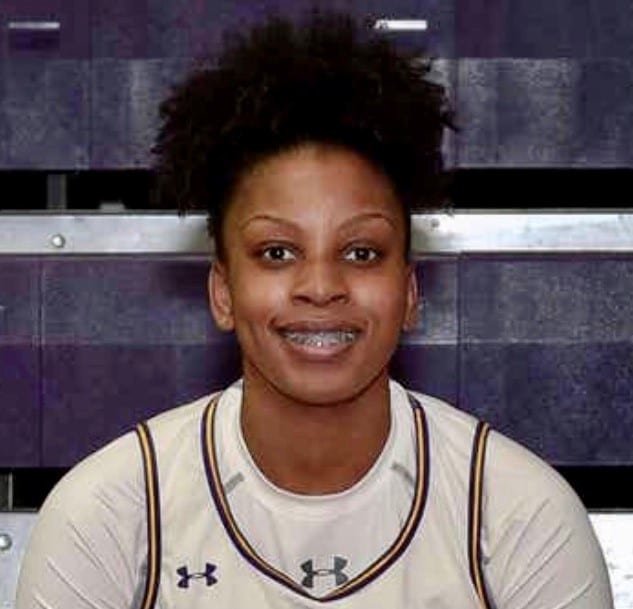 Chosen for the East boys' basketball team was D'Marco Dunn of Westover. If Dunn actually plays in the game, it will be one of the few times in recent years a player committed to an ACC school has been able to appear in the contest. Dunn signed with the University of North Carolina prior to the retirement of former head coach Roy Williams.
One player and one coach from Fayetteville will be in the girls' soccer game. Pine Forest's Isaac Rancour will be head coach of the East girls while Avery Vorholt of Pine Forest will be on the East team.
The girls' soccer game will be played Tuesday, July 20, at Greensboro's MacPherson Stadium.
• Jon Sherman hopes to build on the successful career of former Gray's Creek High School head football coach David Lovette as he takes over the Bears' program.
Sherman, who already lives in southern Cumberland County not far from Gray's Creek, comes to the school from West Bladen, and has held coaching jobs at a number of other Cape Fear region schools.
"It seems like a place I can grow and continue to build a program,'' Sherman said. He feels the big challenge will be dealing with the remaining COVID-19 protocols that could slow his opportunity to work out with his first Bears team during the off-season this summer.
Sherman will also be slowed slightly by a commitment to help coach the baseball team at West Bladen. That will keep him partially committed there until June 11, then he can devote full time to the Gray's Creek program.
"I just want to maintain what Coach Lovette has built and add my flavor to it,'' Sherman said.
Sherman is bringing in another former local head coach to help him, Mike Paroli from Douglas Byrd, who will join the Bears' staff as defensive coordinator.
"That's going to help me defensively,'' he said. "There will be some hiccups here and there as guys learn things. Right now I just want to see them and meet them. That is the biggest challenge in a short period of time.''
• The Patriot Athletic Conference recently announced its all-conference teams for boys' and girls' golf.
For the boys, Terry Sanford dominated with Jeff Morehead named Coach of the Year and the Bulldogs' Ethan Paschal named Player of the Year.
Here is the rest of the team:
First team
Terry Sanford - Thomas Horne.
Cape Fear - Nick Perry, Luke McCorquodale, Gavin Drose, Alex Benbenek.
Second team
South View - Chris Bucholtz.
Terry Sanford - Parks Helms, Spencer Barbour.
Gray's Creek - Hunter Cole.
Cape Fear - Austin White.
For the girls, Gabby Bynum of Cape Fear was Player of the Year and David May of Pine Forest Coach of the Year.
Here is the rest of the team.
First team
Cape Fear - Lexi Perez, Kate Wilson.
Pine Forest - Dawson Jarman.
Terry Sanford - Kylie Rose.
Gray's Creek - Sophia Ayers.
Second team
Pine Forest - Jordan Blanton, Jaidyn Abbey, Kayli Burlingame.
Cape Fear - Maggie Hall.
Terry Sanford - Sheridon Johnson.
PHOTO OF THE WEEK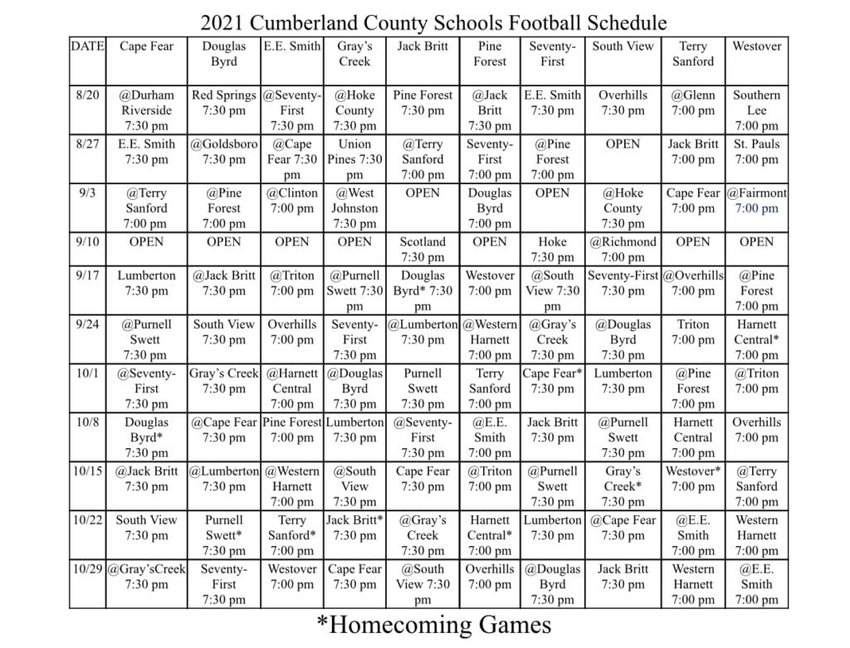 SCORES
May 21
Baseball
Cape Fear 8, South View 7
Pine Forest 8, Overhills 6
Purnell Swett 3, Jack Britt 2
Terry Sanford 21, Gray's Creek 7
May 25
Cape Fear 5, Northwood 0
Jack Britt 5, Hoke County 3
Terry Sanford 2, Overhills 1
May 26
Pine Forest 7, Cape Fear 3
South View 12, Gray's Creek 2
May 27
Cape Fear 6, Pine Forest 3
Gray's Creek 4, South View 1