By Kim Hasty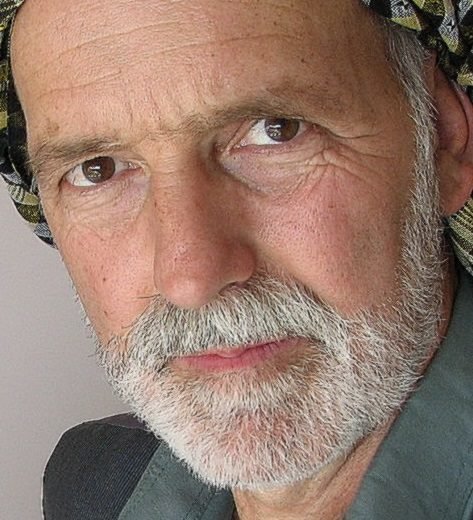 It is best, it seems, that education continue long past the days when we were tasked with memorizing the periodical table of elements or with having to analyze J.D. Salinger. It seems best that our education leads us to continue to learn, to question facts and opinions and to consider the implications that the things we learn will have on the world and the people around us.
For journalist David Zucchino, his has been a learning process fueled by a natural inquisitiveness, compassion for the plight of others and a keen reporter's eye. Those qualities have carried him to Beirut and Bosnia, Afghanistan, Egypt and Iraq. His reports from all over the world, in fact, have led to two Pulitzer Prizes, four more Pulitzer nominations and a lifetime of bylines in the likes of the New York Times and Los Angeles Times.
Part of that lifelong education took place on a quiet street in Fayetteville, Woodbine Avenue in the Eutaw Heights neighborhood. It was the era of the Civil Rights movement and the Vietnam War, and the Zucchino boys were paying attention. A 1969 graduate of Terry Sanford High School, Zucchino and his two brothers played basketball and football with the neighborhood kids but spent their evenings around the television watching Walter Cronkite on the CBS Evening News. Their dad, Army 1st Sgt. Ernest Zucchino, and their mom Maxine, a former elementary schoolteacher who loved gardening and crafting, taught them to think, to observe and to care.
"My parents encouraged us all to read," David Zucchino said. "I read Ernest Hemingway and Tolstoy because they were both war correspondents, and I was interested in that. I remember one of the pivotal books of my life was when I read John Hersey's 'Hiroshima,' the account of people who had survived the bombing there."
I went off to the University of North Carolina right after high school because of its journalism school," he said. "And also a little bit because of its basketball team."He began his career as a general assignment reporter for the News & Observer in Raleigh, then moved north to the Philadelphia Inquirer. When the paper opened a foreign bureau in the Middle East, he was named bureau chief, launching a career that would lead him into dangerous situations but also into myriad stories as a war correspondent. He went on to win his first Pulitzer Prize in 1998 for his series "Being Black in South Africa."
Now 69 years old, his education and learning, it turns out, have continued. Though Zucchino still reports on an international scale, in 1998 he learned of a story closer to home, one he couldn't believe he'd never heard before. He learned that November 1898 in Wilmington was a turning point in North Carolina history. By force, a white mob seized the reins of local government, destroying the local black-owned newspaper office and terrorizing the African American community.
It would be 2016 before Zucchino began the process of poring over old newspaper clippings, letters, diaries and other publications to piece together the story."
I thought, 'This is amazing. How could I have gone to high school and college and not have heard about it?" he said. "I was bowled over by the fact that they got away with it. I couldn't believe this could have happened and people don't know about it."
The result of his work is the book, "Wilmington's Lie: The Murderous Coup of 1898 and the Rise of White Supremacy," which was awarded the Pulitzer Prize for a nonfiction publication in June.
In announcing the prize, the Pulitzer Prize board called the book, "A gripping account of the overthrow of the elected government of a Black-majority North Carolina city after Reconstruction that untangles a complicated set of power dynamics cutting across race, class and gender."
These days, Zucchino's home base is in Durham, where he lives with his wife Kacey. He inherited his mother's green thumb, a fact that was recently apparent in a social media post about an enormous crop of basil he grew "with no fertilizer, no insecticide, lots of compost." The Zucchinos' three daughters are adults now."
We talk a lot about environmental issues," Zucchino said. "All of my daughters are interested in social justice."And so it goes with education, continuing throughout life and, if we're fortunate, handed down through the generations.