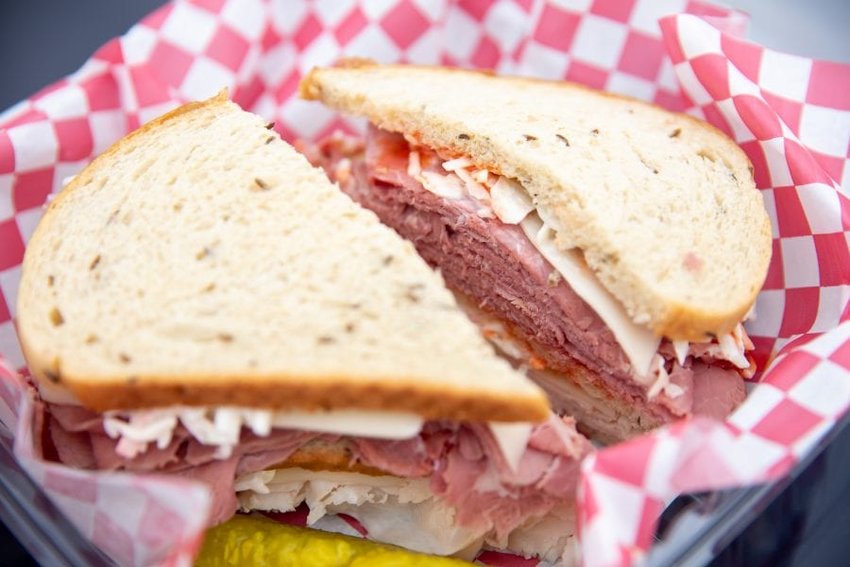 By Claire Mullen
There's a whole lot of buzz around the Cape Fear Botanical Garden these days. And no, it's not just the bees. While there's always been something exciting to see and do year round, there are some recent extra-special additions to our garden that you simply must go and experience for yourself.
The 80-acre plot of land dedicated to our community's garden is situated on Eastern Boulevard between the Cape Fear River and Cross Creek. While it's only 2 miles from our bustling downtown, it certainly has a way of enchanting visitors into feeling that they're a world away.
For my family, our $90 annual membership has afforded us an easily accessible escape from the fast pace of everyday life, invaluable educational and volunteer opportunities, preferred ticket pricing to the garden's popular special events, such as the Holiday Lights, annual Heritage Festival, and Halloween at the Boo-tanical Garden and unlimited self-guided access to the grounds, of which we've taken full advantage. Frankly, our membership is a total steal.
We can spend an hour or two in the midst of an otherwise busy Saturday chasing butterflies, playing hide-n-seek along the bamboo trail, climbing the hay bales stacked beside the 1886 farmhouse in the Heritage Garden, and in the warmest months, a family favorite: betting on whether we will encounter one of the big, (harmless!) black snakes that like to sun themselves on the rocks beside the Cypress Pond. And these days, we can even stay for lunch.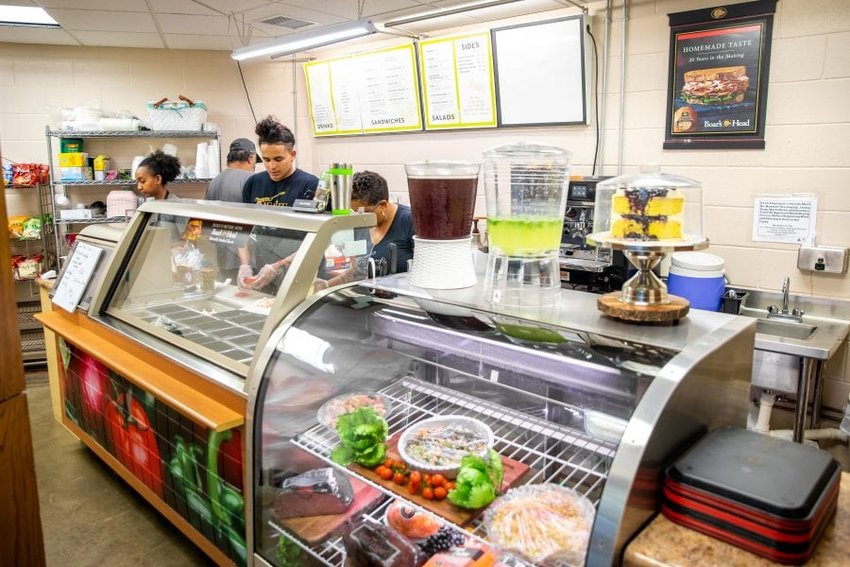 The Garden View Cafe, a welcomed extension of the garden in November 2019, quickly earned a reputation as one of the best places in Fayetteville for lunch with a view.
The cafe is operated by Elite Catering Company, owned by Army Veteran Louis Irizarry, or "Chef Lou" as he is affectionately known. The cafe boasts a delicious and healthy menu featuring artisan sandwiches and salads made with premium ingredients.
Chef Lou is especially proud of the fact that the garden's education department recently dedicated an herb garden to the cafe. He now has fresh basil, dill, mint, rosemary and lemon thyme at his disposal and enjoys experimenting with them in menu offerings like herb lemonade and his popular salads.
My children and I chose a particularly hot and humid day for our most recent romp around the garden, and the kids begged to linger for lunch.
Mrs. Edna, Chef Lou's wife, welcomed us with a big smile and offered me a perfectly timed complimentary sample of a frozen coffee concoction she was busy perfecting. I savored it, along with Chef Lou's yummy avocado caprese salad while my little lunch dates enjoyed their gourmet grilled cheeses at a shaded outdoor table on the patio overlooking the pond and garden, in all its late springtime
splendor. An unbeatable al fresco midday meal, if you ask us.
Fellow garden frequenters, typically thrilled to observe the evolution of the camellias, daffodils and tulips, have been monitoring the blossoming of something of a different variety with great anticipation.
The planning and construction of the one of- a-kind Eleanor and Raymond Manning Children's Garden and outdoor learning center have been years in the making, and will culminate when they open for use in July.
Interactive recreational and educational features will continue to be installed throughout the summer, and we can all celebrate at the official grand opening during the garden's "Pondamania" event on Sept.
26. Frank Moorman, the garden's director of operations and development, speaks about what just might be the crown jewel of the Botanical Garden with great enthusiasm.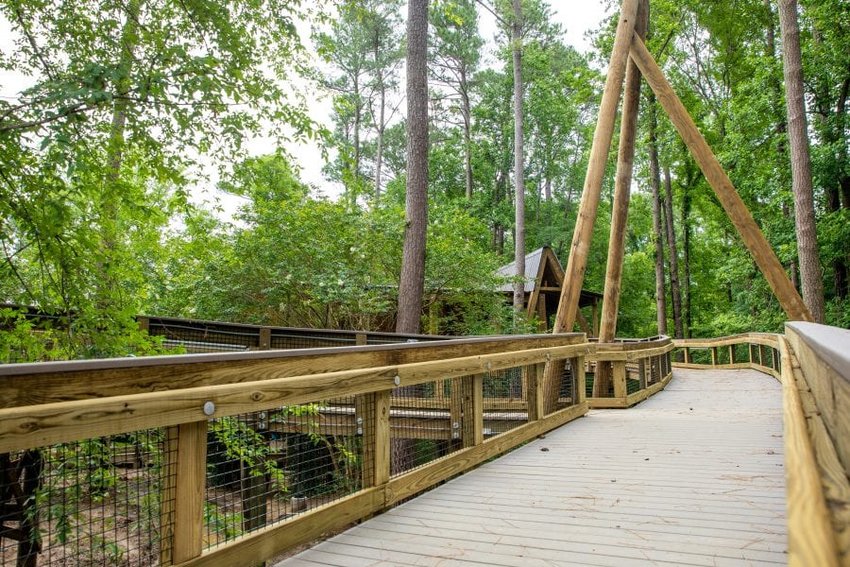 "The Eleanor and Raymond Manning Children's Garden is designed to be a place for children and families to explore plants and the natural world through hands-on experiences and play," he said.
"Children will use their imaginations and sense of wonder to create their own connections with nature. The garden features an elevated canopy walk, a fossil dig, learning landings and a slope slide. The canopy walk reaches 14 feet up into the treetops and provides a bird's-eye view of the surrounding gardens. A series of sloping ramps makes climbing easy and is completely wheelchair accessible. The educational pavilion, complete with an observation deck, will provide a unique setting for classes, lectures, demonstrations and even birthday celebrations and weddings." Really, what more
could a nature nut hope for? The wonderful new additions to our evergrowing Cape Fear Botanical Garden promise to delight those of us who take the time to go for a visit.
I, for one, am so grateful for the small group of gardening enthusiasts turned visionaries who came together in 1989 and recognized the potential of the 80-acre expanse on Eastern Boulevard. They must be so proud of what it has become. After all, as a quote by Audrey Hepburn featured on the
garden's website goes, "To plant a garden is to believe in tomorrow."
To learn more about Cape Fear Botanical Garden, explore membership options or make a donation, visit the garden website at www.capefearbg.org or follow their Facebook page.