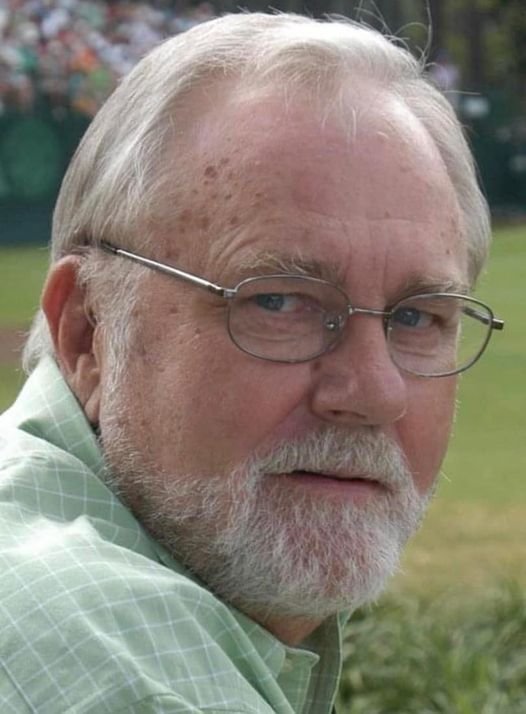 By Earl Vaughan Jr.
A great man who changed my life forever and is responsible for my entire career in journalism passed away Thursday.
Howard Ward, who served as sports editor for The Fayetteville Observer for 27 years, died at the age of 84.
Howard took a chance on me when I was a kid fresh out of high school in 1972 when I spent six weeks as a summer intern in the sports department at the Observer.
The following year, while I was still a college student, he invited me back to work the entire summer. I continued in a part-time role on weekends and during the summer months until March of 1977 when I was invited to join the staff full-time, a relationship that would last until my retirement in September of 2016.
Howard was many things. An avid golfer. A great writer. A tremendous humorist. A real people person.
He loved sports, and he loved the people who worked for him. During my time at the Observer, he assembled an incredible staff of reporters that would set a standard for excellence for years to come. Among his hires were Kim Hasty, Thomas Pope and Sammy Batten, all award-winning writers who made the Observer sports section must-reading for everyone.
We loved him as much as he loved each of us, and we were all deeply saddened by the news of his passing.
I hope the greens are in good shape today on heaven's golf course because I know Howard will be teeing it up as soon as he can.
Rest In peace, boss. You've earned it.
• The fury of the recent feud between the N.C. High School Athletic Association and a handful of disgruntled members of the state legislature appears to have finally subsided, and the NCHSAA returned to business closer to usual this week with its annual winter Board of Directors meeting.
"We certainly recognize that the NCHSAA is still a viable entity,'' said commissioner Que Tucker in a press conference following the final day of meetings Thursday. "They came in and took care of business.''
The board still has to respond to a memorandum of understanding with the legislature that requires defining the relationship between the NCHSAA and the state.
Tucker said members of the NCHSAA executive committee met this week with the State Board of Education to begin working out the details. Initially, the state board is seeking additional information on things like the NCHSAA's finances, fees and penalty system.
"We are not at the point yet where they can tell us what the temporary rules will be,'' Tucker said. "We will continue to negotiate. We have to have something signed by March 15."
In other news, the association took no action on adding the shot clock to high school basketball in North Carolina. The National Federation of State High School Associations, which oversees high school sports in 50 states and the District of Columbia, had added the option of the shot clock beginning in the 2022-23 school year.
The NCHSAA sent out a survey to its member schools and did not find overwhelming support for adding the clock immediately.
Tucker said the NCHSAA would continue to get feedback from its members while also seeing what the national response is to adding the clock. If there are enough states that add it, the National Federation could make the clock mandatory when it updates the rules next season.
Cost will be an issue for schools if the clock is added, Tucker says the clocks cost about $3,000. That doesn't include the money schools would have to pay someone to run the clock at games.
• On Saturday, Jan. 8, the Terry Sanford baseball jersey of Los Angeles Angels pitcher Austin Warren will be officially retired. The ceremony will occur at a fundraising dinner at the Hellenic Center on Oakridge Avenue starting at 6 p.m.
Only 150 tickets are available at $100 per ticket.
Each ticket includes admission and steak dinners for two people.
There will also be a silent auction.
The keynote speaker is Randy Hood, head baseball coach at UNC-Wilmington. There will be other speakers as well.
Former Terry Sanford baseball players and aspiring country singers Tyler Tew and Bailey Morrison will provide entertainment.
To purchase tickets, contact Terry Sanford baseball coach Sam Guy via text at 910-322-2260 or email him at samuelguy@ccs.k12.nc.us.
• An organization called the N.C. High School Blue Sheet, a recruiting group, has announced an academic All-State football team.
Nine players from Cumberland County were selected.
Four each were picked from Westover and Seventy-First.
Making the team from Westover were quarterback Joshua Jones, linebacker Remington Workman, wide receiver Jamari Stallion and linebacker Twan Anderson.
Seventy-First players picked included running back Anthony Quinn Jr., running back Jayden Shotwell, linebacker Jamieson Alston and defensive back Isaac Lewis.
Rounding out the picks was Terry Sanford offensive lineman Christian "Chop" Deaver.
• The Hope Mills Youth Association election for its board of directors will be held Tuesday, Jan. 11, at 7 p.m. at the Hope Mills Recreation Center. For questions, contact youth association president Jerry Legge at 910-527-7497.
• CORRECTION: Last week's Photo of the Week incorrectly stated that Kate Perko graduated from Fayetteville Academy. Perko attended the Academy for three years, but transferred to Terry Sanford High School for her senior year.