BY: KIM HASTY
PHOTOGRAPHY BY: CINDY BURNHAM AND MATTHEW WONDERLY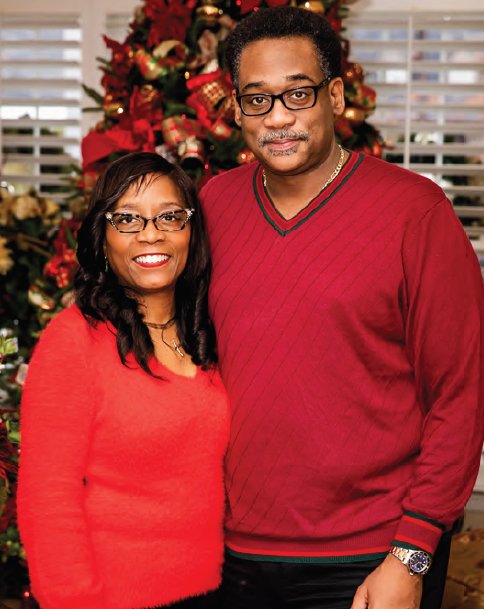 Even in the most challenging of years, this holiday season promises to shine more brightly than ever for one local couple. And they are looking forward to sharing all that light with others.
"For me, I love Christmas," Anita Surgeon said. "It's very special to me. My family takes it up notches. We believe in Old Christmas, where you don't take the decorations down until January 10th. My granddaddy always said it makes you have a good year."
That took some getting used to at first for her husband Fred.
"It really surprised me because I'm used to taking the tree down right after Christmas," he said.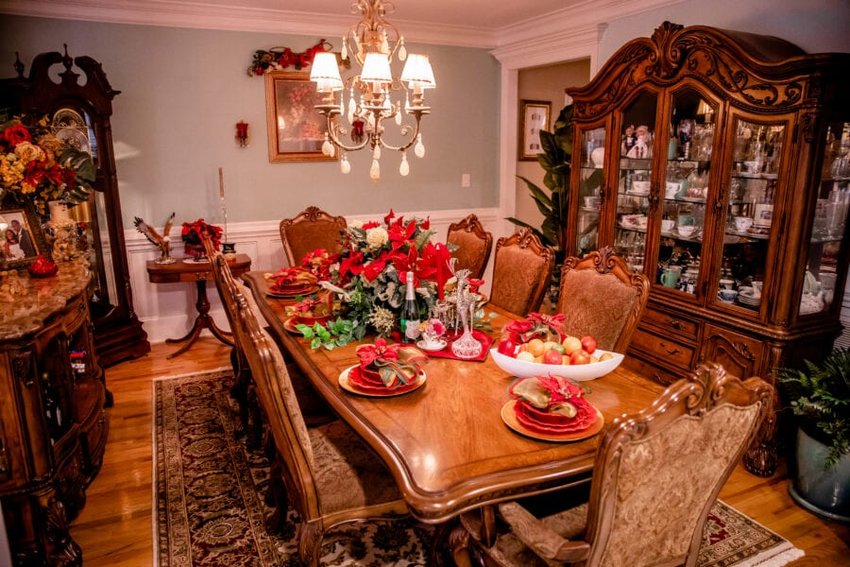 Before too long, he had come to appreciate all the sparkling, colorful and thoughtful trimmings, as well as the hours of work, his wife devoted to turning their Cypress Lakes home into a winter wonderland.

On Sundays and on holidays, theirs is the place where friends and family are welcome to make themselves at home and enjoy the good home-cooking for which Anita has become well-known.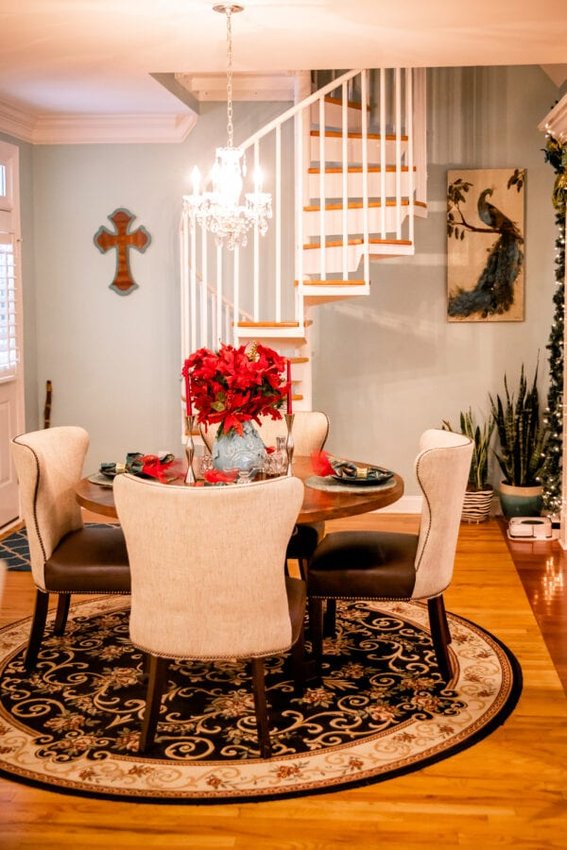 "I love to decorate," she said. "And I love to cook."

"Her pasta salad is to die for," her husband said.

For her holiday decorations, Anita Surgeon starts in early November with traditional touches of red and green throughout their home, including the dining room, where the centerpiece is a seasonal arrangement punctuated with red poinsettias.
"That arrangement is about 30 years old," she said. "One of my friends had cancer and passed away. She and I worked on it together, so it's very special to me. I keep it right there all the time. I might take the poinsettias out and put in roses or seasonal flowers."

While the color theme for the kitchen and breakfast room is bright teal, the living room is a vision in ivory, with a tall tree adorned with angels.
"I love angels," Anita said. "I've been collecting them for years. I have angels all over
the house."

And while the Surgeons traditionally fill their home with thousands of twinkling lights on four Christmas trees, this year they are taking those lights to a different level. That's because they are hosting the inaugural Festival of Lights on their 400-acre Sweet Valley Ranch.
Surgeon, a longtime entrepreneur and owner of a series of businesses through his company, Surgeon and Associates, grew up in a farming family in Greensboro. They bought the blank canvas of land off Cedar Creek Road and added a variety of animals representing five continents, including llamas, quarter horses, goats, ducks, Angus cows, a water
buffalo, a Great Pyrenees dog named Bear to watch over the ducks and even a camel named Abdul, who is an integral
part of the Festival of Lights Nativity Scene.

"When we bought the property three years ago, there was nothing there," Fred Surgeon said. "Now it's a mini little city there."

The Surgeons also have added a working sawmill, two large ponds and a log cabin that serves as a getaway for them. Since late summer, the Surgeons and staff members have been busy adding thousands of lights and lighted displays to the property. Their Festival of Lights opened in late November and is scheduled to run through Dec. 30.

"My roots come from farming, but for 20 years, I didn't do anything in farming and wasn't looking for land," Fred Surgeon said. "Anita loves horses, so I figured I'd buy some land and get a few horses. It's really grown, but everything that's out there we had to build. It's a hobby, but it's something we want to share with the community."

The Surgeons have opened the ranch to the public for tours, weddings and family reunions, but due to COVID social distancing restrictions, the Festival of Lights is a drive-through event, at least for now. Cost of admission is $7 per person for up to three adults, with discounts for larger groups.

In a year like this one, a little more light and whimsy can't hurt. And the giant nutcracker at the entrance to Sweet Valley Farm is ready to greet everyone. For more information, go to sweetvalleyranchnc.com.