By: Kim Hasty
Photography by: Cindy Burnham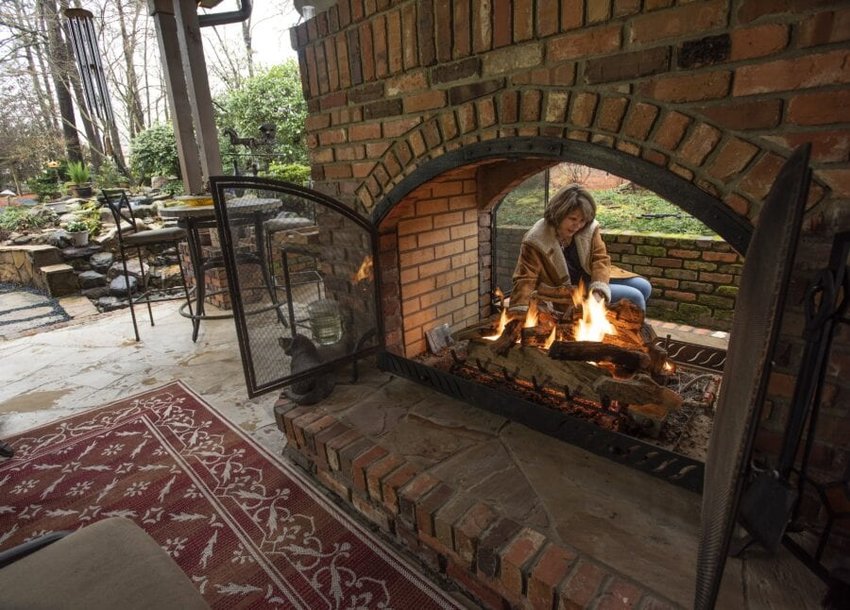 Colleen Wellons is always cooking up something. And though she can whip up a delicious meal with just about any ingredient anyone can name, her creativity isn't limited to the open-concept kitchen in her Fayetteville home.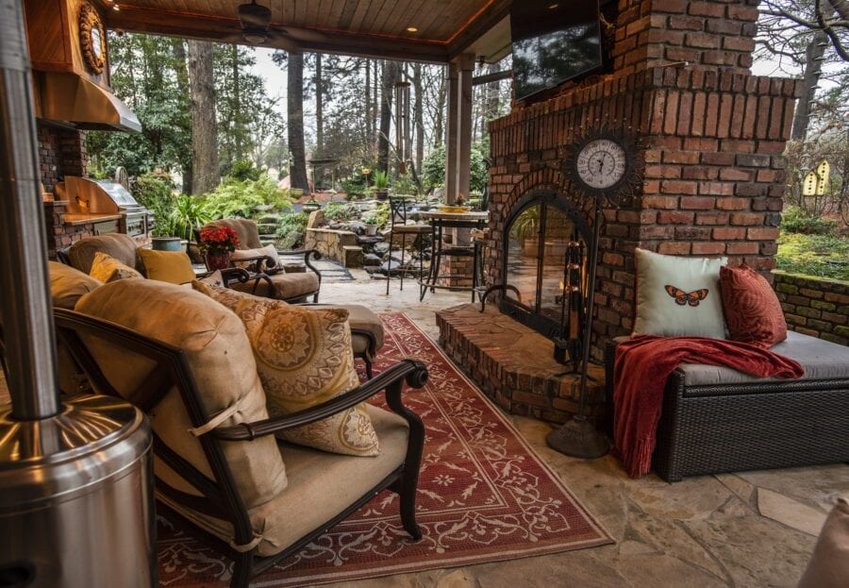 She seamlessly transitions, sometimes all in one day, from dreaming up new upholstery for a set of club chairs in the study to mixing up highlights for the final touch to someone's new hairstyle. She's been the owner of Tangles Salon on Raeford Road for nearly three decades.

She deftly ignites the gas fire in the family's oversized outdoor fireplace, coos
to her newest grandson as she bounces him in her arms, and then she's back to that kitchen, where a container of homemade soup is promising to warm up an otherwise dreary day.

"I just love to create," she said. "And the busier I am, the more I like to cook."

It's not easy to keep up with Colleen Wellons and probably best not to try. Better to plop down on one of the comfortable chairs in front of that outdoor fireplace and listen to the soothing sounds of the nearby waterfall. It's a sound that makes us think of weekend mornings with cups of coffee and the promise of spring weather to come.

Neither the fireplace, the built-in gas grill in the outdoor kitchen area nor any of the water features were here when Colleen and Billy Wellons bought the property and built the house in 1987. "Nothing but woods," she said.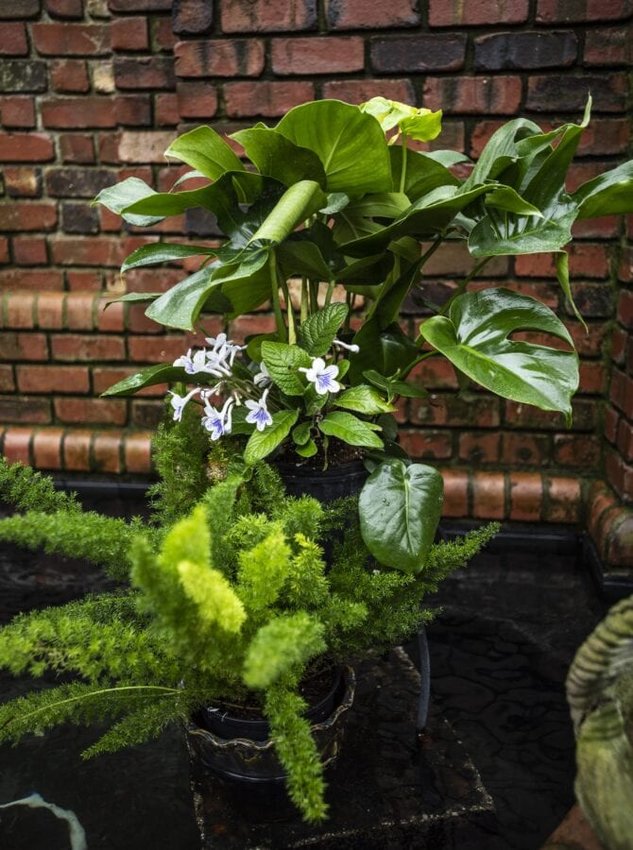 The tiered waterfall came first. That was followed by the slate patio flooring and the stone fireplace. A second water feature and about a zillion perennials and evergreens would follow.

Whenever she does allow herself to relax, it's often out here surrounded by nature and, sometimes, something interesting on the flat-screen TV mounted over the fireplace. Perhaps with a glass of wine from their collection in the wine cellar they added from what was once part of a back entrance.
"This is my staycation," she said. "I'm happy here."
Favorite Recipes from Colleen's Kitchen
Chicken Piccata
Pound chicken slices flat and season with salt and pepper. Dredge in flour only. Add 3-4 tablespoons of unsalted butter and olive oil to sauté pan (oil in butter keeps butter from burning). Sauté for about 5 minutes until brown on both sides. Remove chicken from pan and add ¼ cup of dry white wine and ¼ cup of chicken broth to the pan, along with the juice of one lemon and half a jar of capers, drained.
Stir and simmer until cooked and slightly thickened (mix some butter and flour in a bowl for thickness if necessary) add to pan. This is called a roux (it will not lump if added to heat if it's only flour and butter no liquid). Return chicken to pan and cover. Let sit off heat for 30 minutes.
Cook pappardelle noodles or fettuccine to al dente. Remove the chicken and add the noodles to sauce. Put chicken on top of the noodles to serve.
Chicken Schnitzel
Pound chicken slices flat and season with salt and pepper. Dredge in flour, egg, and then plain breadcrumbs in that order. (very important)
Add vegetable oil and butter to sauté pan and brown each side. Cook for about 10 minutes and place on brown paper bags, which keep them crispy.
Squeeze fresh lemon juice and fresh parsley over chicken and serve atop arugula salad. To make salad, dress arugula with lemon, olive oil, pepper and salt. Add crumbled feta cheese and sliced strawberries and/or sliced almonds then place chicken on top of salad to serve.
Spaghetti Sauce With Eggplant
5 fresh tomatoes or 28-ounce can San
Marzano whole tomatoes
¼ cup olive oil
4 or 5 garlic cloves, smashed
Eggplant, cubed
Parmigiano Reggiano cheese to taste,
grated
½ teaspoon red pepper flakes
Salt and pepper to taste
Rigatoni or ziti pasta
Sauté garlic in olive oil, sprinkle with
red pepper flakes and salt and pepper
to taste. Simmer for 10 minutes.
Remove garlic cloves and add
tomatoes and ½ eggplant cubed with
skin ...Sauté for about 40 minutes
on low and remove from heat. Add
a few tablespoons more of olive oil
and more salt if desired. Add grated
Parmigiano Reggiano cheese to
taste. Serve over rigatoni noodles or
ziti cooked 2 minutes less than box
recommends.