The ancient art of stained glass is an act of faith in itself.

Throughout the process, the artist must believe that the smaller individual shards eventually, painstakingly, will come together to form a beautiful interplay between light and color. That the result will be a magnificent and steadfast creation that will stand the test of time.
And for those who take on the task of crafting the stained-glass windows that will stand sentry in churches, chapels and ministry centers, the purpose is even greater. The windows pictured on these pages depict the life of Jesus Christ, and the saints and soldiers who helped fulfill his mission on earth.
"You can feel his presence," said Allene Horne, administrative assistant at First Baptist Church on Anderson Street, "and it's because of these windows."

Much of the past year has been filled with pain and darkness. Yet through it all, the light of faith has shown brightly through in the courage of frontline workers, in the kindness and compassion of others and in the hope that endures.

No matter your source of faith, we hope you will enjoy the colorful, illuminating beauty that shines through on these pages.

It was Helen Keller, unable to see or hear, who said: "Faith is the strength by which the shattered world shall emerge into the light." Let there be light.

These stained-glass Resurrection windows, made by Tiffany & Co., can be found in St. Joseph's, the second oldest Episcopal church in Fayetteville.[/caption]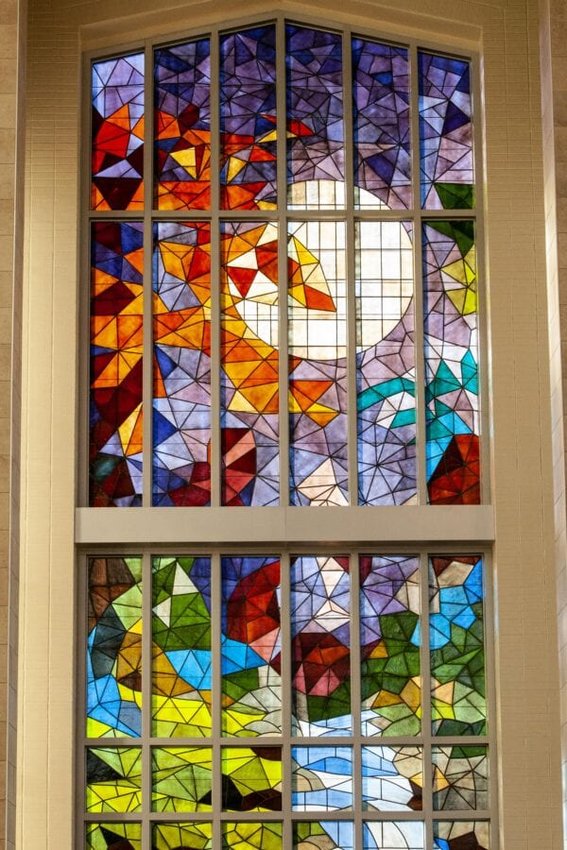 The massive and colorful window inside the Sharon and Ron Matthews Ministry Center on the campus of Methodist University consists of 1,690 individual pieces of glass. Michael Strickland, president of Stained Glass Associates, the Knightdale firm that installed the window in 2019, said he thinks it's the largest ever made by his company.[/caption]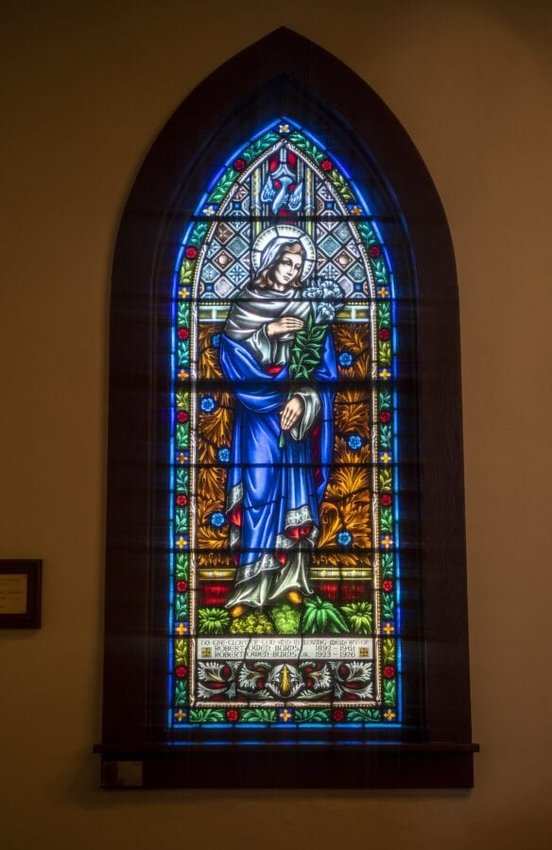 The windows in St. John's Episcopal Church were designed in Germany. This one was donated in memory of Robert Owen Burns[/caption]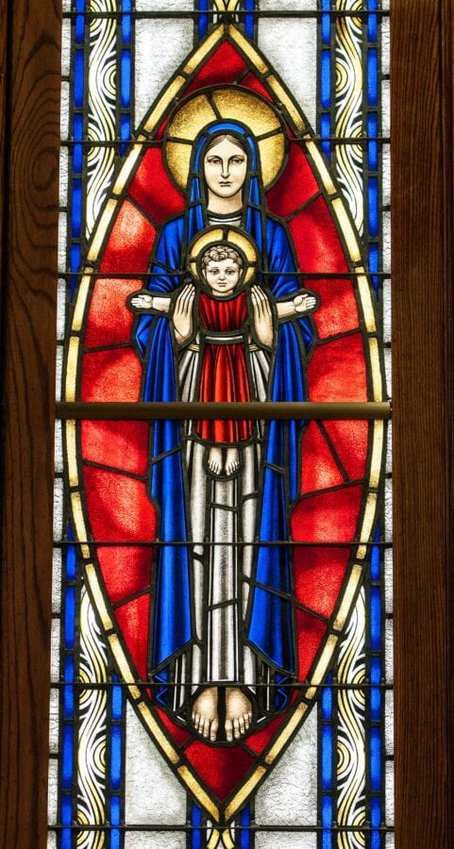 Mary and Jesus are featured in a w indow in St. Brigid Hall in St. Patrick Catholic Church. Left bottom, the windows in St. John's Episcopal Church were designed in Germany. This one was donated in memory of Robert Owen Burns[/caption]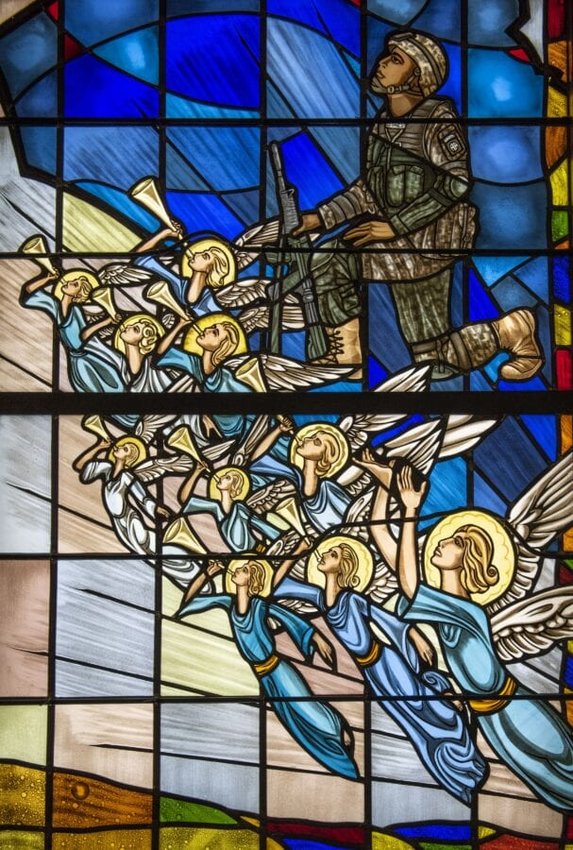 The windows inside Fort Bragg's All-American Chapel depict soldiers in the midst of war. Top right, the stained-glass windows inside Peace Presbyterian Church were designed by Willett Studios in Philadelphia and installed in 1962. "The first time I came into the sanctuary, I was like, 'Wow,'" said church administrator Marcia Gamet.[/caption]