We found some of the coolest and brightest holiday attractions to do in and around Fayetteville so you didn't have to.
Sweet Valley Ranch's Festival of Lights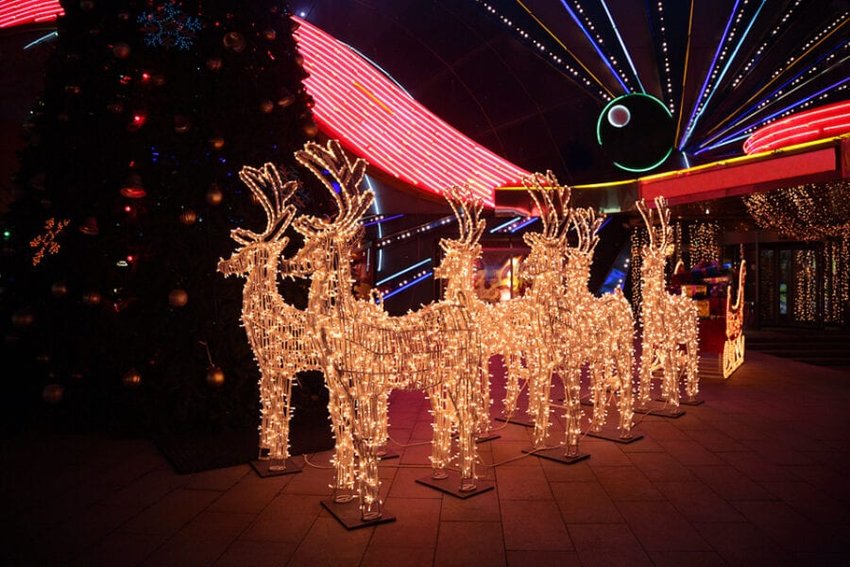 November 27th - December 30th, 6:30 - 10:30 p.m.
Everyone is raving about the very first year of the Festival of Lights at Sweet Valley Ranch. Upon pulling up, you may notice a familiar (yet serious) face of the nutcrackers at the ranch's entrance. In our December issue, we had the pleasure of featuring the ranch and its wonderful owners. Make sure to read our December 2020 issue to learn more and visit www.sweetvalleyranchnc.com for more information about the show.
This event is a drive-through light show. Tickets are available for purchase at the gate.
Want a $5 off gift card? Click here
Week #1: November 27th, 28th, 29th from 6:30pm-10:30pm

Week #2: December 3rd, 4th, 5th, 6th from 6:30pm-10:30pm

Week #3: December 10th, 11th, 12th, 13th from 6:30pm-10:30pm

Week #4: December 17th, 18th, 19th from 6:30pm-10:30pm

Christmas Week: December 20th, 21st, 22nd, 23rd, 24th, 26th from 6:30pm - 10:30pm

Final Week: December 27th, 28th, 29th, 30th from 6:30pm-10:30pm

PRICING:
1-3 adults: $7/person
4 adults: $25
5-8 adults: $35
8 adults: $50

Senior Citizens, Military and First Responders $5 off!
Holiday Lights in the Garden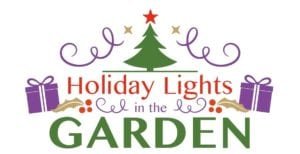 December 4th - December 23rd
Stroll through the Cape Fear Botanical Gardens for a distanced and magical holiday light experience.
PRE-PURCHASED TICKETS ARE REQUIRED FOR ALL VISITORS
"It's beginning to look a lot like Holiday Lights!"
Purchase tickets: https://www.eventbrite.com/d/nc–fayetteville/holiday-lights/
Christmas in the Park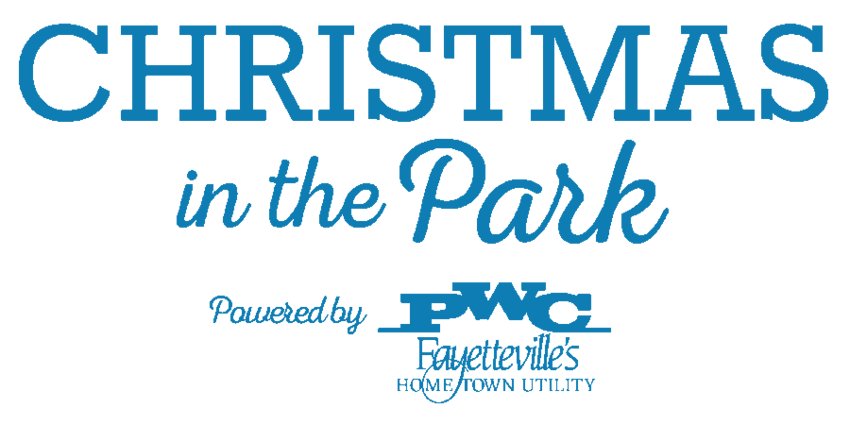 December 6-10, 13-17, & 20-22, 6-9 p.m.
A Fayetteville tradition, Christmas in the Park has been transformed to be COVID-19 safe yet better than ever. Christmas in the Park that will provide some sense of holiday normalcy to the local Fayetteville/Cumberland County community.
Christmas in the Park is celebrated at Arnette Park, a beautiful combination of developed facilities and natural woodland spanning 100 acres adjacent to the Cape Fear River.
Remain safely in your vehicle and drive thru the park while taking in the sights and sounds of the Christmas season.
Arnette Park is located at 2165 Wilmington Hwy, Exit 100 off Hwy 87.
Admission is FREE for the 2020 event.
For more information, call (910) 433-1547. For inclement weather, call (910) 306-7325.
Christmas Drive Thru @ The Village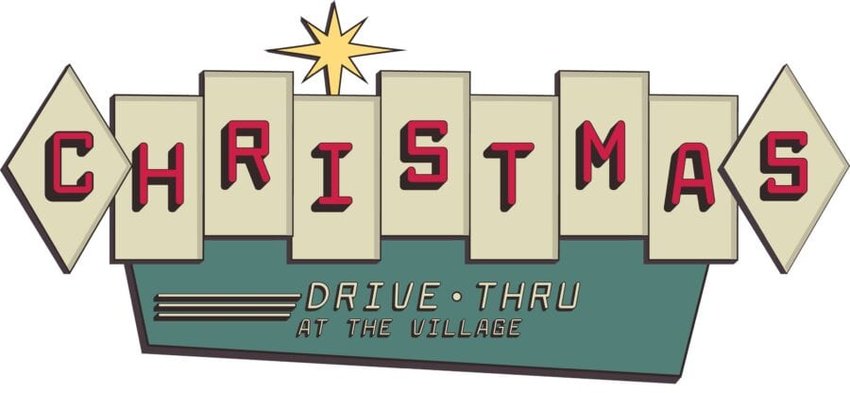 December 11th - 13th, 6:30 - 9:30 p.m.
Round up your crew, hop in your car, and prepare to be immersed in the sights and sounds of the events leading up to the birth of Jesus. From the safety of your own car, you will see live actors and animals, custom-made sets, and period-accurate scenery, while you listen to pre-recorded, beautiful Christmas music and narration. This event is free and designed to be enjoyed by all ages.
The Green Grump Who Stole Foo-Ville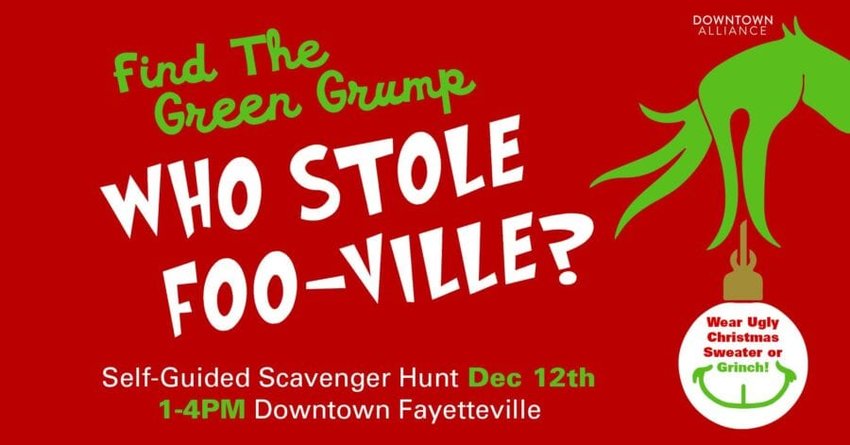 December 12th 1-4 p.m.
Help us find The Green Grump Who Stole Foo-Ville!
The Grinch has been stealing gifts from our shops in Downtown Fayetteville and we need your help to catch him green handed!
This is a free self-guided scavenger hunt, with appearances made by the Grinch. There is no starting point, and you can come any time between 1-4pm. Spread Holiday Cheer- wear your ugly Christmas sweaters and Grinch attire! Don't forget to visit our wonderful shops, restaurants, museums and more.
Follow the
event page
for details on how to play coming soon.
All is Bright Christmas Lights Encore @ Falcon Children's Home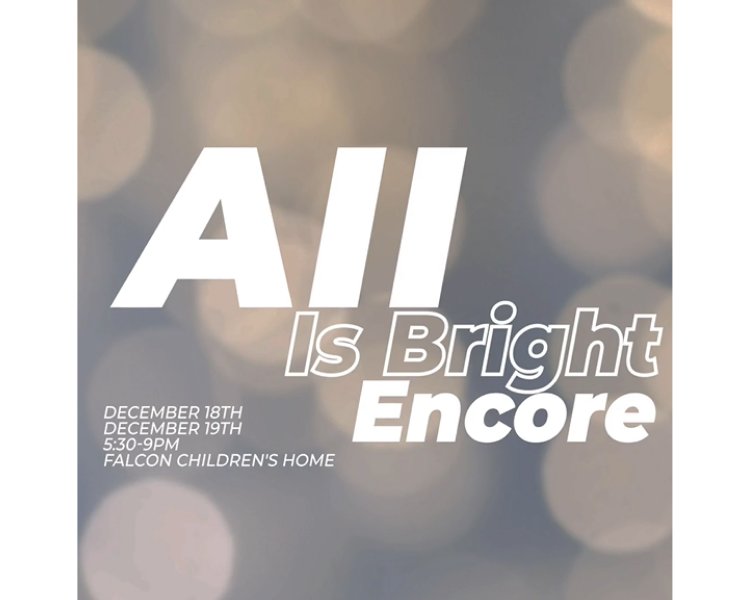 December 18th & 19th, 5:30 - 9:00 PM
Falcon Children's Home is doing an encore of All is Bright Christmas lights after raving reviews from their first weekend in November.
Come out to see the beautiful Christmas Lights and drop off your commodity goods! You can come at your convenience from 5:30-9:30PM. For more information visit www.harvesttrain.com
Light Up the City- A Holiday Decorating Celebration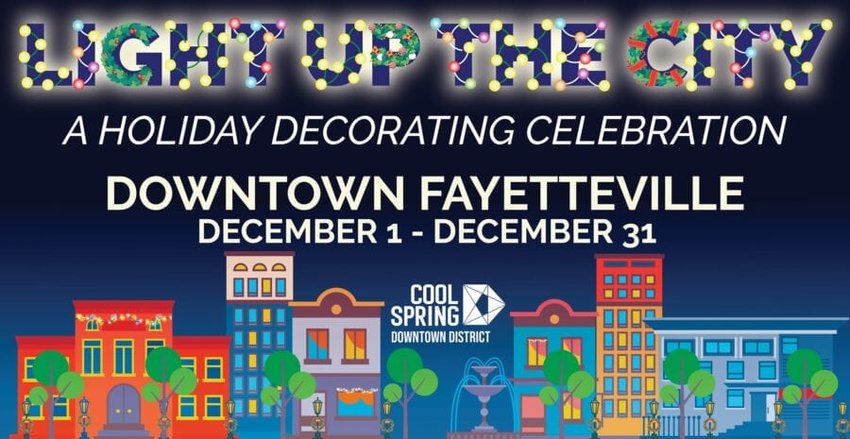 December 1st - 31st
The Cool Spring Downtown District aims to add holiday cheer for the ho-ho city with their annual "Light Up the City" walking tour.
What is LIGHT UP THE CITY? For downtown stakeholders - it's a storefront decorating competition to see who has "best dressed windows. For residents and visitors- it's an opportunity to take a self-guided walking tour of the Art and Entertainment districts' decorated buildings.
This holiday season, over 35 businesses, restaurants, and museums are lighting up their buildings. In addition to decorated storefronts, enjoy a fully trimmed 14ft Community Tree - perfect for capturing a photo. The Community tree is located at 301 Hay Street, in front of the Arts Council of Fayetteville/Cumberland County.
If you are still looking to get your wish list to the North Pole- look no further. New this year - the Cool Spring Downtown District made special arrangements to create a drop-office site for letters to Santa. Letters can be mailed at "Holiday Lane" in the 5ft tall red mailbox located at 222 Hay Street. All letters received will fast track to the North Pole.
As you visit the decorated storefronts, the Community Tree and holiday lane, remember that you can have a big impact this season by shopping local; shop, eat, and support Cool Spring Downtown District's elves!
Santa @ Cross Creek Mall
December 4th - 24th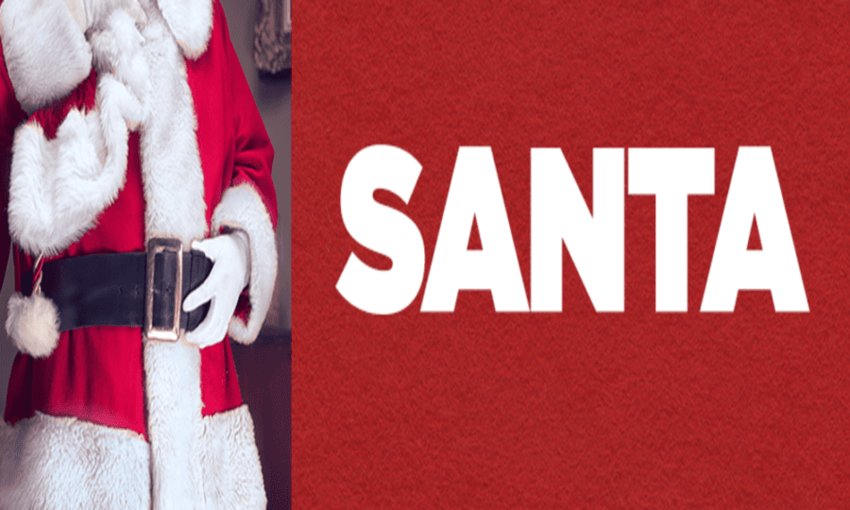 In person visits will still be available, but you will have to reserve a special time to see Santa. Click here to reserve your spot now. These visits will be contactless, and hand sanitizing stations will also be available. Scroll further down the page to learn more about available dates, times, photo package pricing and more. Face masks are required to visit Santa for children age 2 and up as well as adults, so remember to bring your festive holiday mask or face covering.
For those unable to see Santa in person or who want additional memorable experiences, we are now offering several online options. You can continue to Create Holiday Magic from the comfort of your home, and celebrate Christmas throughout the season with things like Story Time with Santa, Photos with Santa (including pets), a live zoom call and more! Click here to learn more.
Hope Mills Twinkle Trail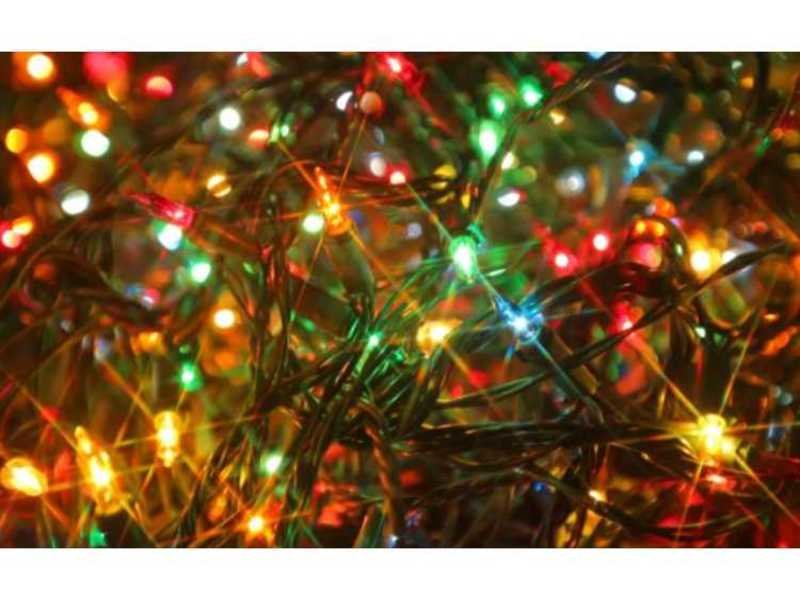 December 4th to January 4th
The Town of Hope Mills is hosting its first ever Twinkle Trail! Located at Hope Mills Municipal Park, this free event features 100 trees with over 12,000 lights to walk by and be amazed. You might even get to see Santa Claus.
German Christmas Market @ Dirtbag Ales

Friday December 11th 5:00pm-10:00pm
Saturday December 12th 12:00pm-9:00pm
Sunday December 13th 10:00am-2:00pm
Hallo all and welcome to our fourth Christkindlmarkt right here for Cumberland County and surrounding areas.
We can't wait to celebrate this cultural day with all of you. Enjoy German inspired food, local artists/makers, Weihnachts Musik, community spirit und shopping opportunity. You will find German delights all throughout the market.
The Carols @ Gilbert Theater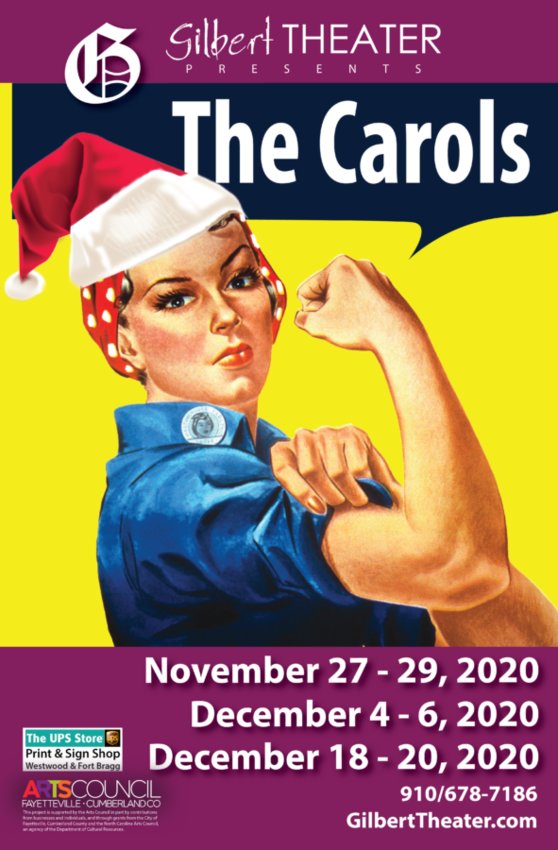 December 18th - 2oth
In a brand new musical only ever produced regionally in Pennsylvania, the Carol sisters are struggling to put up their annual production of 'A Christmas Carol.' The problem? All the men in town are currently off fighting in WWII.
Tickets available here
Virtual Christmas Tour of Homes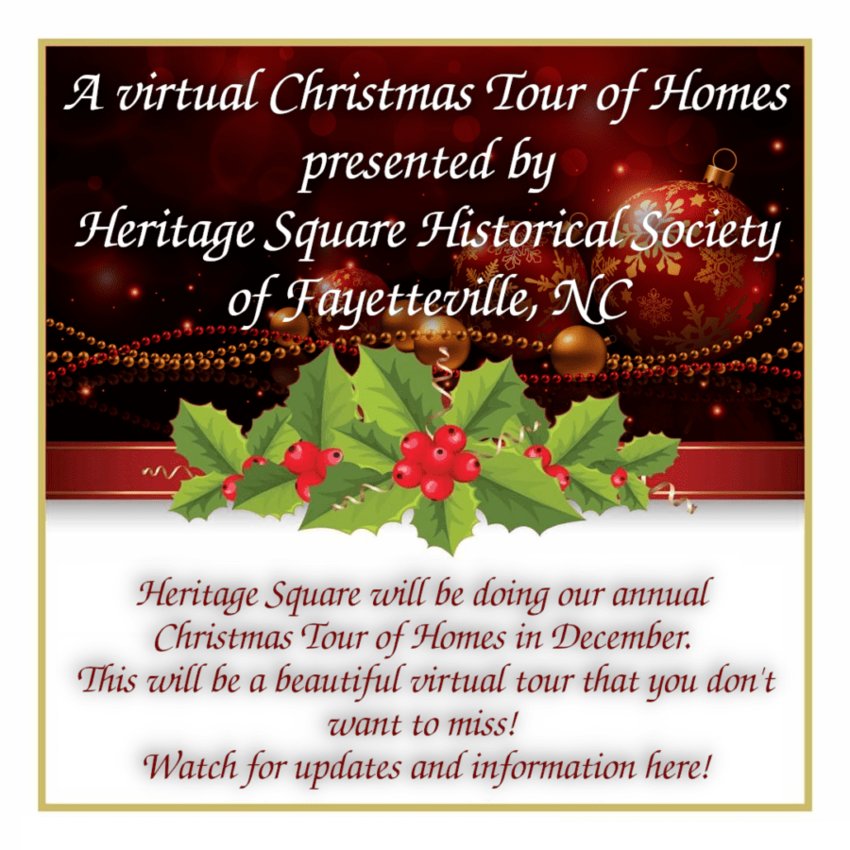 Heritage Square Historical Society of Fayetteville is taking their classic Christmas Tour of Homes virtual this year. The historical society is currently filming the tour to compile into a wonderful experience for fans of the tour. Although this Fayetteville staple won't be in its traditional format, they are still committed to spreading Christmas cheer and supporting our community. More details to come soon!