By Kim Hasty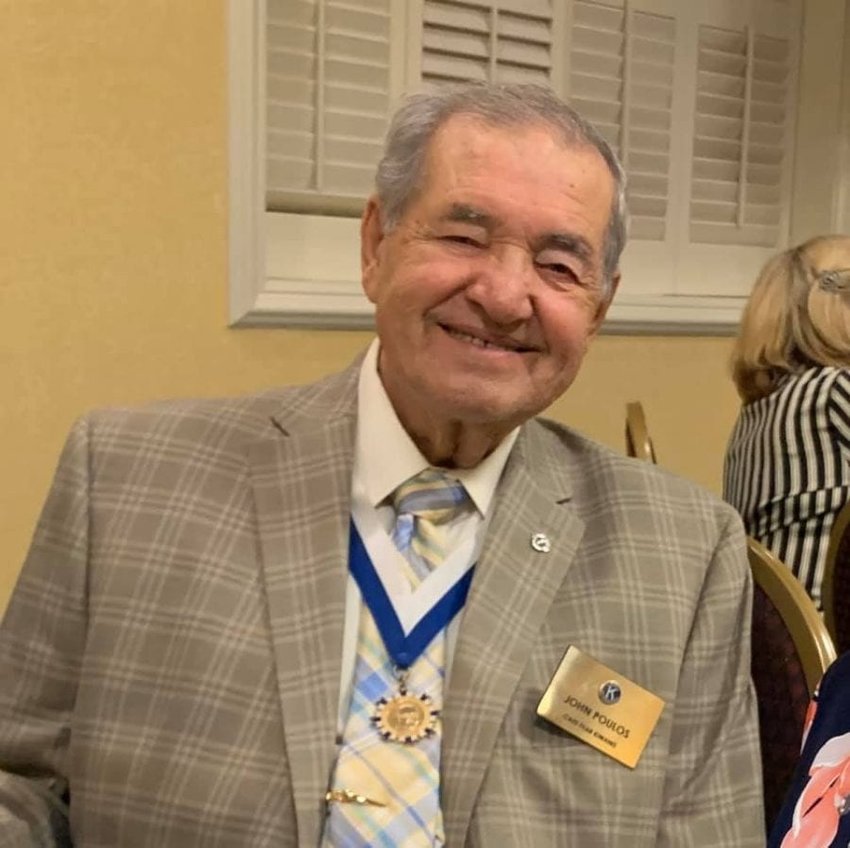 The blueberry cake doughnuts were freshly baked at Superior Bakery Monday morning. The layer cakes were frosted to colorful perfection and ready to go. Baked goods filled the display shelves and sweet aromas filled the air.
John Poulos would not have wanted it any other way.
Poulos, who came to this country in 1951 from the tiny village of Nostimo in Central Greece, founded the bakery in 1956 with his wife Kay, eventually turning it over to his son Nicko. John Poulos died Sunday night, leaving behind an unforgettable legacy of hard work, kindness and community service. He was 89.
"He was a tireless worker for every charitable cause you could name and sold countless raffle tickets and spaghetti dinner tickets for several decades," said Father Alex Papagikos of Saints Constantine and Helen Greek Orthodox Church, where the Pouloses have been longtime members. "He never said no when his church needed his help. He will be sorely missed by everyone who knew and respected him."
Papagikos will deliver the eulogy at Wednesday's funeral service in Poulos' honor, scheduled for 11 a.m. at the church.
"When I first came to Fayetteville, I stayed with John and Kay for three weeks in their home," he said. "As Jesus mentions: 'I was a stranger and you welcomed me.' That exemplified for me the love and care John showed not to just the members of Sts. Constantine & Helen, but to so many individuals in a far-reaching variety of fraternal and local organizations both inside and outside Fayetteville. He was an institution."
Both Kay and John were awarded the Order of the Long Leaf Pine in 2007. John was a tireless worker for the Cape Fear Kiwanis Club, most notably at the organization's annual pancake breakfast, so much so that he came to be known as the Pancake King. He showed up for the event in 2014, despite recovering from quadruple bypass surgery. He could also be found helping to serve up copious amounts of pasta and sauce at the church's annual spaghetti and Greek pastry sale, which raised money for a variety of charitable causes.
"He was a go-getter for other people," said nephew Spero Poulos. "He was a great guy."
Condolences were pouring in Monday afternoon on social media.
"A great man!" said longtime friend Pete Skenteris. "He will be missed by many."