By Courtney Phillips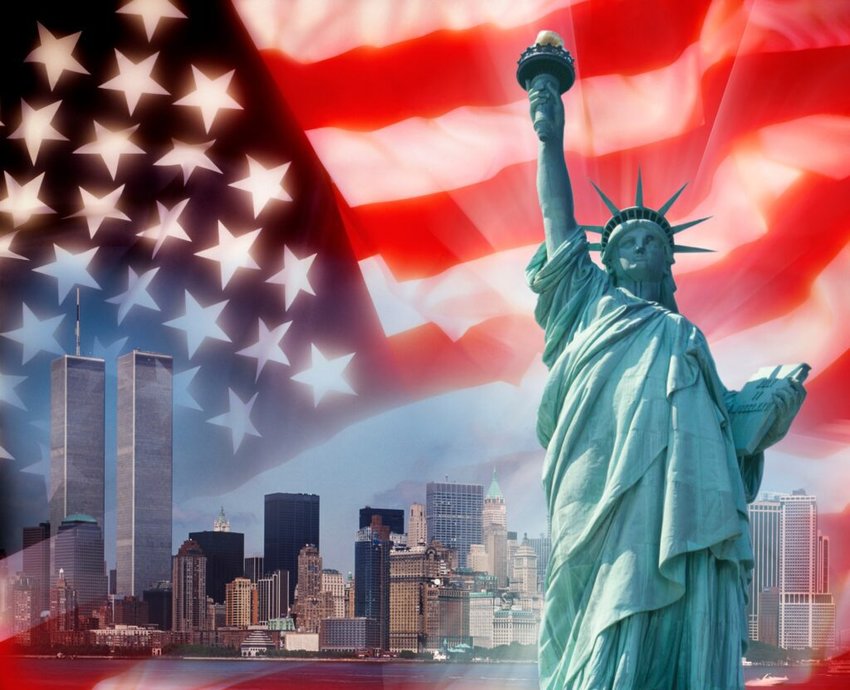 Where were you? It's a place, time and sentiment preserved in the memory of every American who was alive on Sept. 11, 2001. As a nation, we heard and watched terror unfold in real time, apart but together. In the Cape Fear region, we cried out for those lost but knew that, within hours, we would say goodbye to our own brave family members and friends as they embarked to defeat the unknown. We would never be the same.

Nearly 20 years later, the pain ebbs and flows and people still ache to tell their stories.

Last year, Mary Kate Burke, artistic director of the Cape Fear Regional Theatre, was inspired by a Kiwanis Club of Fayetteville meeting that fell on Sept. 11. In lieu of a guest speaker, the group took time to share their memories of that day. "It was an incredible meeting where they grew closer together as citizens," said Mary Kate.

When it became clear that Fayetteville both wanted and needed an event for the 20th anniversary of the tragedy, CFRT and the Fayetteville Symphony Orchestra were ready to answer the call.

This year, on Sept. 11, the two powerhouses of entertainment will partner to lend a platform for community members to honor heartache and celebrate triumph through storytelling with a free performance in Fayetteville's Festival Park aptly titled Where Were You?

For months, CFRT has promoted the cathartic opportunity, using social media to seek personal narratives, poems and spoken words of residents who wanted to share their perspectives of the Sept. 11 terrorist attacks on the United States. Organizers asked participants to delve into difficult memories- what they remembered about the morning, who they turned to, who they reconnected with and where they caught glimpses of grace and beauty amid the rubble.

From many moving submissions, a panel selected stories to record and showcase on the night of the show. Intermingled with music from the Fayetteville Symphony Orchestra, the 82nd Airborne All-American Chorus, Cumberland Choral Arts and others, the accounts will weave a tapestry of the region's unique experience.

Ashley Owen, CFRT's marketing director, is confident that the chronicle represents an accurate cross-section of the community, as the panel that chose the stories is affiliated with CFRT, the symphony and the military. "We wanted to make sure there are people with different backgrounds and experiences," she said.

From its inception, creators endeavored to treat the subject with the respect it deserves and unite us in a time when America is divided on many issues. "Of course, you can't have an event of this type without it being emotional and honoring stories of loss," Owen said, but the goal is for patrons to leave inspired and uplifted after hearing accounts of resilience, hope and love that emerged from the devastation.

"Everyone has a story, and they're not all sad. It's a celebration of the human spirit." Scott Pence, Fort Bragg's garrison commander, will share his own story of
that day and the days that followed, which ultimately led to love. Without giving away too much, Owen smiled and said, "It's one of our favorites." To engage a younger voice, the theater collaborated with Cumberland County Schools to capture patriotic sentiments of students, none of whom were alive to
witness the terror, but were affected by the community's strong military ties. "Everyone
can bond over this. Everyone has a story," Owen said.

Of doing justice to Fayetteville's unique experience, Owen said, "We talked about it a lot, especially how we wanted to end it." The production will poignantly conclude by
projecting two bright lights into the night sky, similar to those that shone in place of the World Trade Center towers and became an iconic beacon of hope before the area was reconstructed. The event will begin at 7:30 p.m. at Festival Park in downtown Fayetteville with a run-time of about an hour and a half. In the event of bad weather, the show will move to Seabrook Auditorium on the campus of Fayetteville State University and will be livestreamed. The production is family friendly and free of charge.
To explain the engagement and sponsors needed to offer this large-scale event free to the public, Owen said simply, "Fayetteville understands the sacrifices in a different
way."