The Folks Back Home are Pulling for Austin Warren
By Earl Vaughan Jr.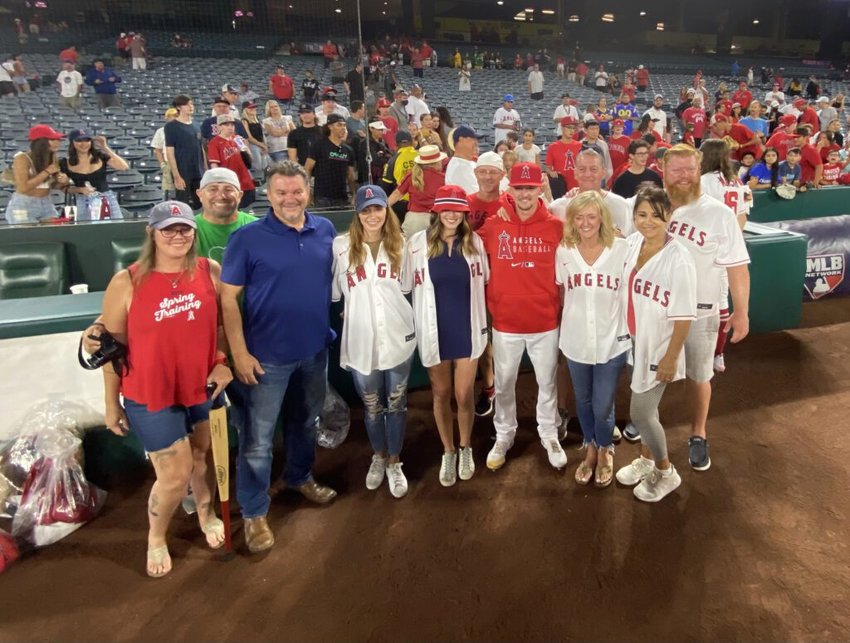 Fayetteville native Austin Warren was two weeks into a major league baseball career that had once seemed improbable.

Following a game in early August, in which he recorded his first official win to lift his Los Angeles Angels to a 4-3 win over the rival Dodgers, the rookie pitcher tried to relay his feelings to Angels' broadcaster Jose Mota.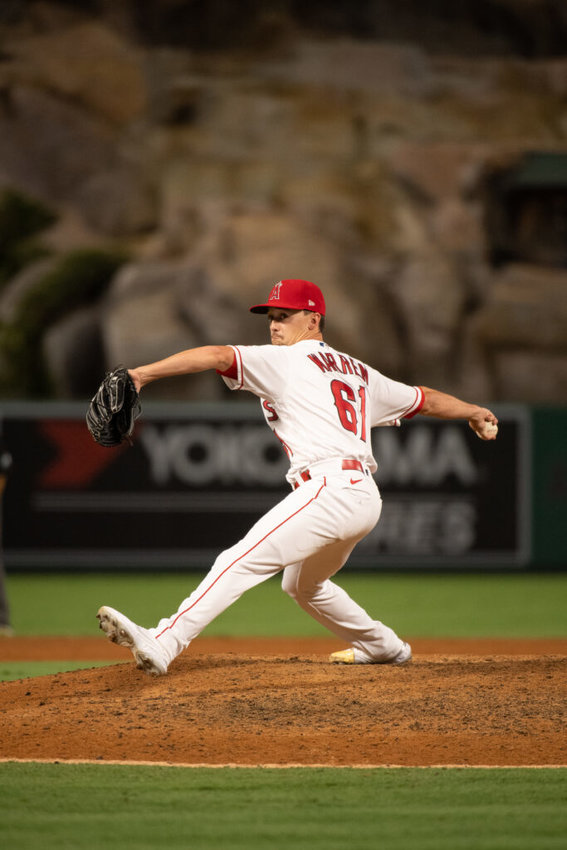 "Wow," he said. "This has been amazing. A dream come true. I'm just glad to be here with the guys, and we're going to keep rolling.''
And when asked if he had a message for his mom and family back in North Carolina, for the folks who had believed in him for all those years when others didn't, Warren was, as usual, a man of few but meaningful words.
"That was for all of y'all,'' he said. "Thank you so much.''

The official roster of the Los Angeles Angels lists Warren at 6 feet tall and weighing 170 pounds.

But to the people who've known him since he was playing baseball at Honeycutt Recreation Center, running all the way from the third base line to chase a ball hit down the line to first, they'll always remember him as a pint-sized youngster.

"He just didn't pass the look test,'' said Sam Guy, Warren's high school baseball coach at Terry Sanford. "That's a big deal for college coaches. They'd look at his size, and he wasn't a big kid.''

But there were more important things the scouts couldn't see, like Warren's heart and drive to succeed. Also invisible was the incredible network of support Warren has always had from his family and friends. They've supported him all the way from those days in rec league ball to his first time on the mound for the Angels in July.
And now the Austin Warren fan club, which spans the distance from the East Coast to the West, is growing bigger all the time.

Leading the way is Alana Hix, who received a phone call she'll never forget in the wee hours of the morning of July 27.

It was Austin, who said, "Hey mom. I got the call. I'm going to L.A."

Warren had been the 181st pick of the Angels in the 2018 Major League Baseball draft, taken in the sixth round. He was assigned to the Orem Owlz in Class A and gradually rose through the minor league system from Orem, to Burlington, Inland Empire, Mobile Bay and finally the Triple-A Salt Lake City Bees. And now he's in the big leagues, a development that has prompted a whirl of phone calls, text messages, booked flights and a flurry of social media posts for all the folks back home.
Seeing her son make it to the major leagues was always a dream for Alana Hix. After all, she had seen him with a bat or ball in his hand from the time he was a toddler.

"You want it, absolutely,'' she said. "Can you fathom it? Not really.''
Warren spent most of his baseball career as a middle infielder, and at shortstop and second base, where he gained a reputation as a player who could make the routine plays and was dependable at the plate.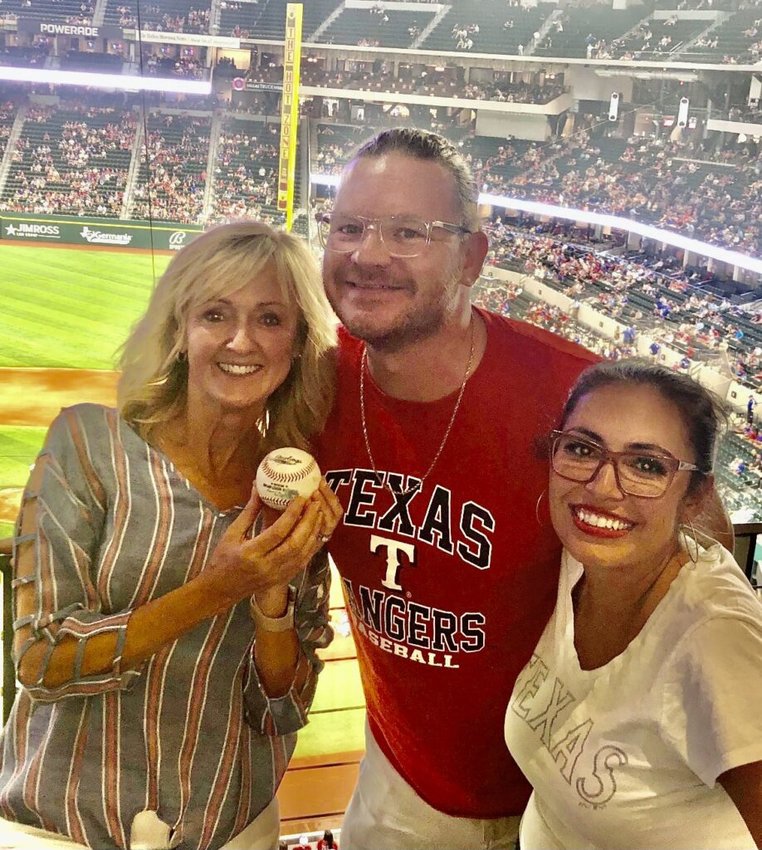 "If I could have gotten a college coach to watch him four days in a row, after the fourth game, they would have absolutely wanted him,'' Guy said.
But for Warren, the challenge was getting someone to even attend a single game. When Wake Tech finally invited him for a visit, it only took one trip to convince Warren that was where his baseball future would begin.

While there, Alana Hix earned a reputation as the unofficial team mom. Wake Tech played its home games at a park near Holly Springs that lacked a concession stand.
During one doubleheader, Warren asked his mother for something to eat between games. When she returned with his food and saw several other team members with nothing to eat, she came up with a remedy.

"By the next game I was bringing hot dogs for everybody,'' she said.
She'd prepare a few dozen hot dogs on her George Foreman Grill at the crack of dawn, put them in buns and store them in a cooler, then line them up on the dashboard of her car to warm in the sun.

She also brought orange slices and bananas to serve between games.
It was during a summer playing American Legion baseball in Hope Mills that Warren got his first chance as a pitcher. Legion coach Mark Kahlenberg found himself short of pitchers because of a rash of injuries. Warren, who had pitched all of one inning in high school, told Kahlenberg he'd give it a try.

After a successful summer with the Legion team, he convinced the coaching staff at Wake Tech to try him on the mound. Guy said Warren was throwing the ball at 88 miles per hour and had a curveball he described as "filthy." In baseball talk,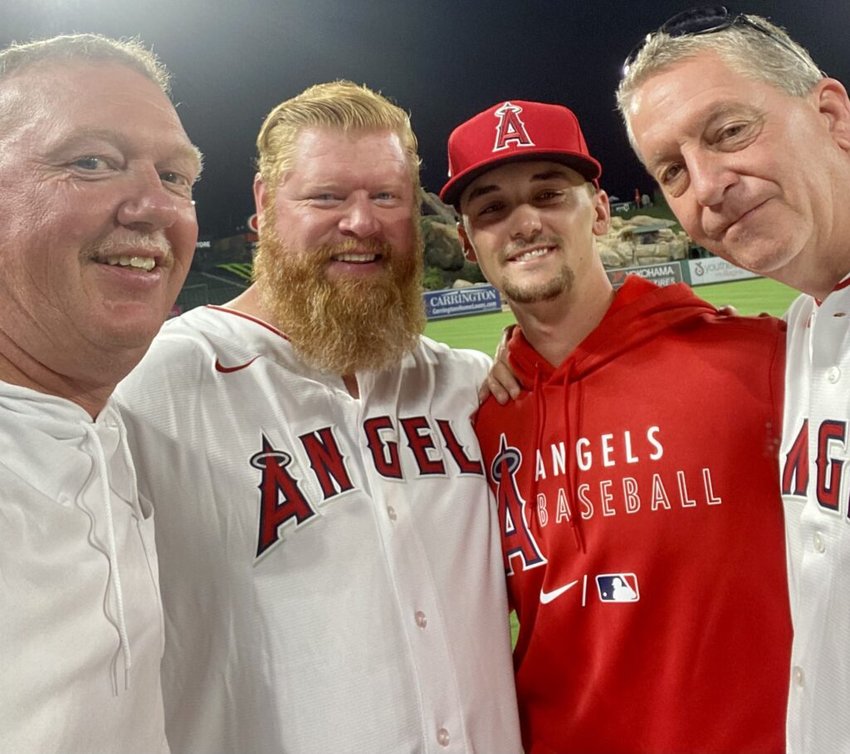 that means nearly unhittable. By fall, he was throwing at 90 miles per hour and the curveball was breaking even more.
"When he began pitching, he learned it fast and he learned to dominate,'' said Guy, who has remained close to Warren and his family. But more than technique, he had a gift that many pitchers fail to understand.

"I tell our guys all the time and have for 22 years, pitchers have to learn quick and have a short memory,'' Guy said. The lesson Warren learned was to forget bad pitches and quickly move on.

"He never gets rattled,'' Guy said. "That's an amazing mental aspect.''

After a successful stint at Wake Tech, Warren had interest from colleges, but finally settled on the University of North Carolina at Wilmington, a school that didn't even have a scholarship to offer. The Seahawks invited him to walk on.

It was with the Seahawks that Warren developed into a legitimate professional pitching prospect. "He became the reliever, the setup guy,'' his mother remembers. "He once told me he loved coming in for an inning and just shutting them down.''

He became part of a year-round baseball program, one that put emphasis on regular conditioning and strength training that made Warren smarter and stronger.
Warren's dad, Marty, had been a high school baseball star at Terry Sanford and played for Cumberland County's last major league pitcher, the late Calvin Koonce. Koonce, a Hope Mills native and member of the world champion 1969 New York Mets, coached Marty Warren at Campbell University.

Warren was drafted by the Chicago White Sox in 1985 and spent two seasons in the minors, posting an earned run average of under 3.00.

Marty Warren thinks the key to his son's success are the pitches he's developed. "He's got very good stuff,'' Warren said. "You don't have many guys his size with a fastball that's hitting 96 (mph) and a major-league slider. I think he has continued to work his butt off.
"I didn't give him a whole lot of advice,'' he said. "He took it and went with it. He advanced every stage he went to. Everywhere he went, he put up good numbers and kept going.''
After growing up with a father who was in pro baseball and a brother who played all his life, Warren's older sister Keely just assumed everybody who played the sport made it to the major leagues.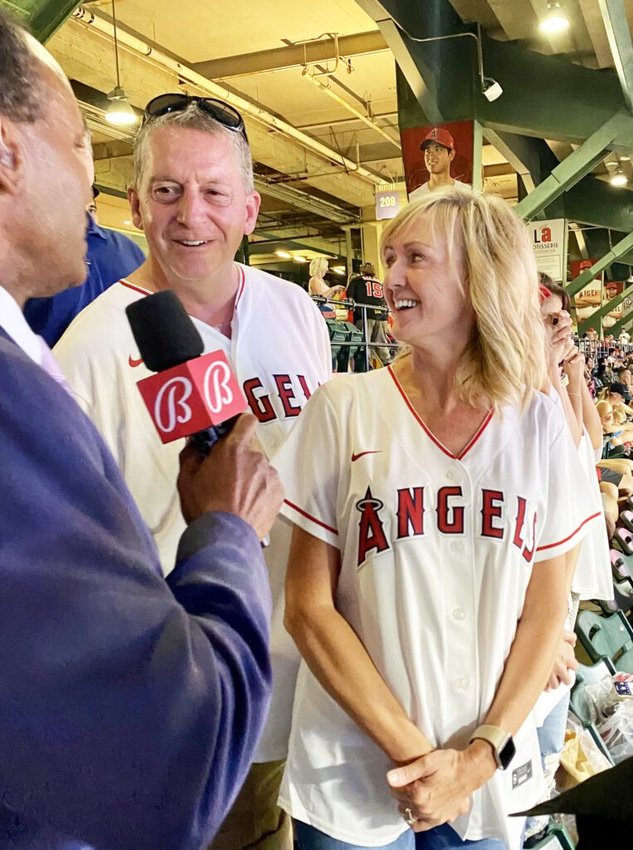 She finally started to figure out how things really worked by the time her brother was pitching in high school, but her faith in him making it to the majors never faltered.
"I think it's everyone who tried to tell him no,'' she said. "No, we're not going to recruit you. You're too little. You're not this. You're not that.
"He never let anyone have that final word of no. You tried to tell him no, but he wasn't going to take it. I think that's what kept him going.''

A cheerleader at East Carolina University, Keely worked in the school's athletic department and had frequent contact with the baseball coaches. "I'd say, 'Hey, go watch him, he's worth it,' '' she said. "They never did, and I think they have probably lived to regret it now.''
When Austin Warren got that life-changing call in July, his entourage of family and friends mobilized to make sure they would be there when he made his debut on the mound against Oakland on July 29.

Keely had hopped jets spanning the globe and pulled up just 30 minutes before first pitch.

Mom Alana was there and so was Dad Marty. Coach Guy also came out for the game and ran into an old co-worker from Jack Britt High School who just happened to be in California at the time.
Joe Myrtle and wife Melanie were traveling with his daughters and members of the Jack Britt softball team. When Myrtle found out Warren was with the Angels, he took his family and the Britt players to the game.

There they met up with Guy and joined the Austin Warren cheering section in the stands.

The Angels lost to the Oakland A's, 4-0, but Warren had a perfect debut. He pitched 1.1 innings, allowed no runs, walks or hits, and recorded his first major league strikeout.
He entered the game in the seventh inning with two out and the bases loaded and got Ramon Laureano to ground out and end the inning.
In the eighth, he retired all three batters on a groundout, fly ball and strikeout.

"I remember him saying he fills the zone and trusts his defense,'' Marty Warren said, repeating a quote for which Austin became known when he was at UNC-Wilmington. "He puts a lot of faith in himself to go out there and do his job. The ones they hit, he's got guys who can field it. I think he realizes, the farther you go up the ladder, defense is exceptional in the majors.''
And so is the level of support. "People in this community I haven't talked to for several years call and say what a good job he's done and that they're watching,'' Marty Warren said. "He's a good kid that appreciates everybody for supporting him.''
Since the night of the debut, Hix has tried to make as many games as she can, with the help of her status as Keely's registered companion with American Airlines.
She works in the central office of the Cumberland County Schools and used the freedom of having Fridays off during the summer.
When traveling, she takes a computer, iPad and cellphone along. "I have participated in many a meeting from a rental car, airport or hotel room,'' Hix said. "They are very, very good to me.''
Aside from being there for Warren's initial game, the highlight for Hix so far came when she traveled to watch him play the Rangers in Texas.
Warren came on in relief of Angels' ace Shohei Ohtani in the seventh inning. Suddenly a foul ball began soaring up toward the skyboxes where Hix was The ball hit a television monitor in the next skybox, then bounced down to the floor and rolled right over and into her hands.

"I threw my hands up in the air,'' she said. "By then everybody in the skyboxes knew I had to be related to that kid on the mound. It was a crazy atmosphere. They were Texas fans, and they were all hollering to me.''
Warren, who was still pitching, ended up striking the batter out. He finished with one inning pitched, one hit allowed, no runs, no walks and two strikeouts.

For Hix, the entire experience has been almost surreal.
"I'm picturing Austin as that kid in the front yard who was always playing ball,'' she said. "Or the kid at Max Abbott. The kid at Terry Sanford. He's always going to be my 25-year-old that I will call my kid.''

Keely may have put the experience best. "It's going to hit me that my brother is a major leaguer,'' she said. "I think we're still in process of putting words to what it's meant for us. It's been special to be part of the ride.''