By Kim Hasty
Photography by Cindy Burnham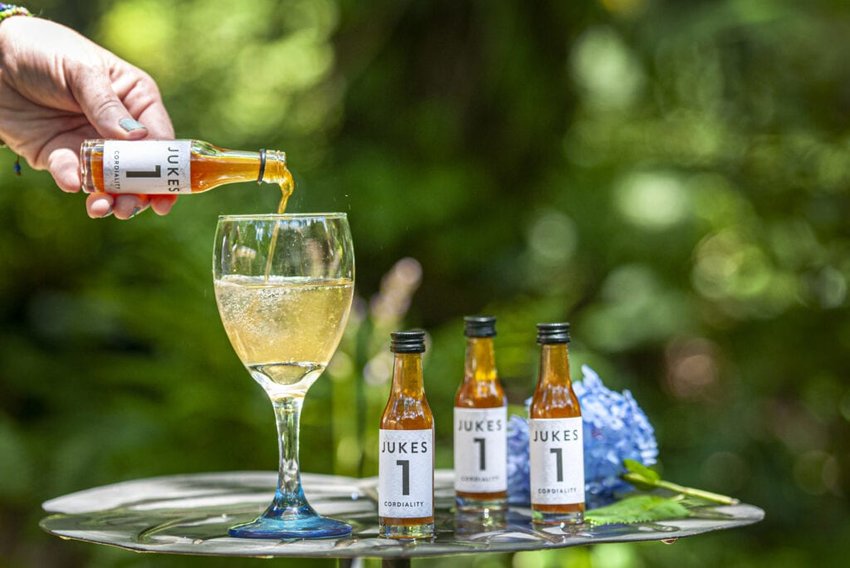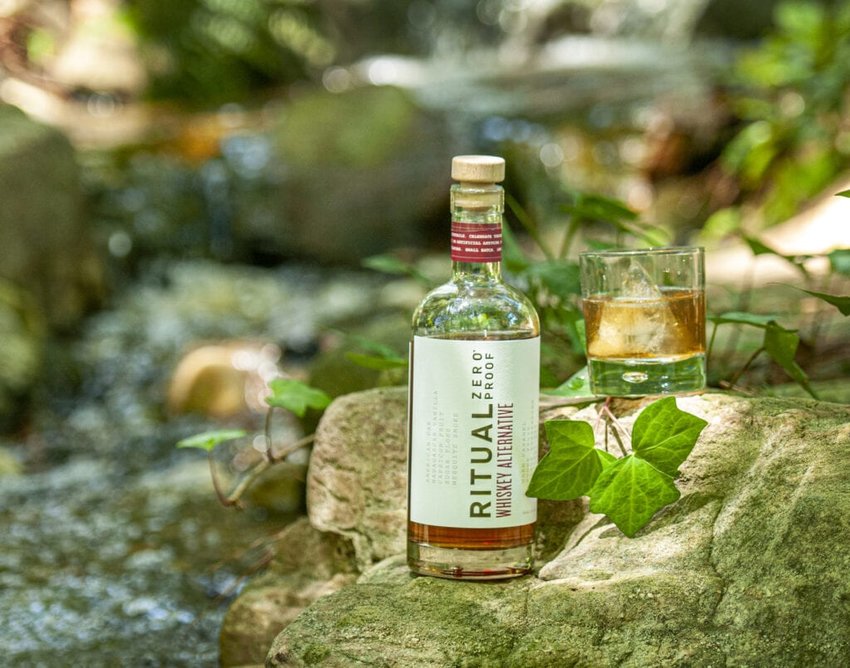 Just in time for a healthier red, white and blue celebration, it turns out that even the most sparkling of occasions need not include so much as a nip to feel special. Nathan Cuffee, who keeps up with such things as an owner of Blue Moon Café on Hay Street in downtown Fayetteville, began noticing about a year ago that a trend toward mindful drinking seemed to be growing.

"We do a lot of market research on things happening in other parts of the country," he said. "People have a lot of reasons for not wanting to drink so much. But they want to have that normality, that experience of having a cocktail."

He's not talking about a Shirley Temple, either. Or a "virgin" pina colada with only the pineapple juice and cream of coconut and not the rum. According to Google Trends, online searches for the word "mocktail" and the phrase "non-alcoholic" are rapidly increasing, probably for a variety of reasons. After a year in which many people were forced to stay home and drinking became a daily habit, some are ready for a change. Younger people, in particular, seem to be insisting on healthier drink options.

"For me, I wake up at 4:50 in the morning to work out," said local lawyer Caroline Gregory. "Alcohol doesn't work for that." She is among those who appreciates Blue Moon's year-old offerings of alcoholfree cocktails that use Ritual, one line in a growing selection of spirits that offer the complexity of gin, whiskey, tequila and rum without the alcohol.

"We've used trial and error," Cuffee said, referring to the process for coming up with, say, Blue Moon's version of a Manhattan that mimics the real thing. "Our clientele has loved it."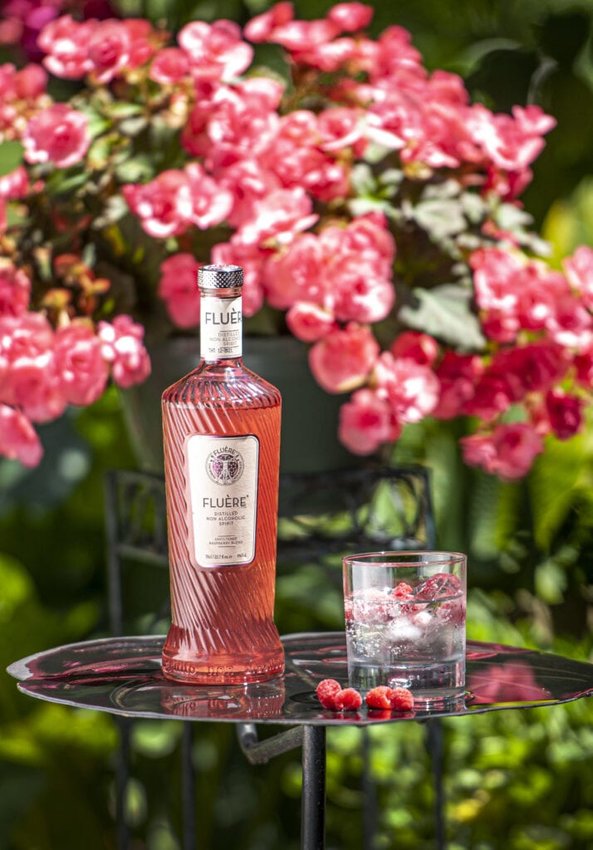 The no-alcohol or low-alcohol trend has led to a booming business for makers of non-alcoholic spirits. Seedlip, made by blending individually distilled botanicals, was among the first to offer a complex non-alcoholic spirit. Other brands growing in popularity include Kin Euphorics and Three Spirit, both of which offer a liquid mixture of herbs and plants meant to mimic the effect of alcohol. Jukes, developed by professional wine taster and wine writer Matthew Jukes, are made from a base of
organic apple cider vinegar and are meant to imitate wine when mixed with plain water or sparkling water.

Fluere offers pretty bottles of amber, pink and aqua-colored spirits. Pretty, in fact, is part of the goal. Cuffee says he intentionally
serves Blue Moon's non-alcoholic offerings in "rocks" glasses and attractive stemware with garnishes. "You still get that experience," he said.

Mixers are important, as well. While most of the non-alcoholic spirits work well with only tonic water or sparkling water, sophisticated options continue to grow,
from elderflower and rose cordial to ginger beer to cucumber tonic water. Bottles of non-alcoholic spirits for use at home are still difficult to find locally, but they are available to order online and are likely to become easier to find as they grow in popularity. They are also pricey: most cost in the $30 range for a typical bottle.

Then again, sometimes opting for a healthier drink can be even simpler than that. "Sometimes," Caroline Gregory said, "just having a Pellegrino in a wine glass with a slice of lime feels special."