By Kim Hasty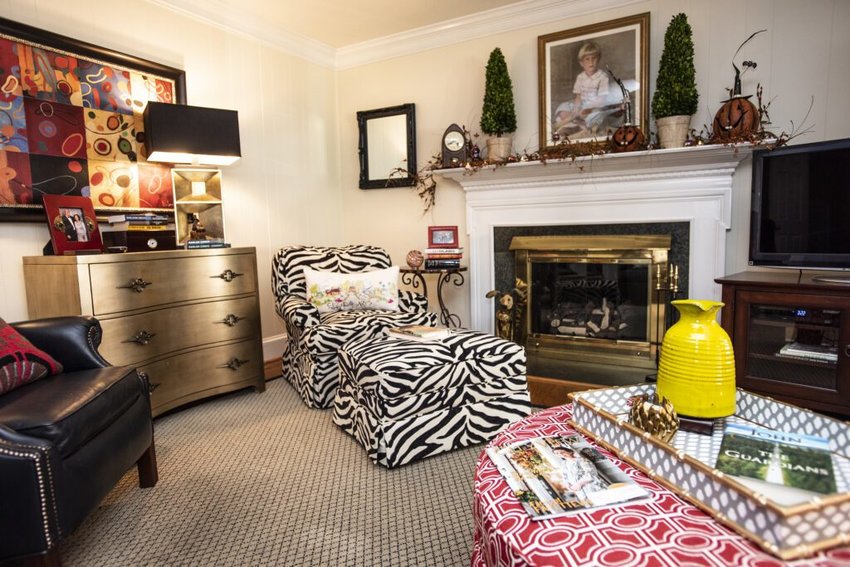 Photography by Cindy Burnham
Halloween is all about the creepy, the crawly, the ghosts and the goblins. And then there's Judy Harrison's home, where there are so many thoughtful, spookycheerful touches that even the ghouliest of ghouls would have to smile. Halloween, like every other day here, is filled with all treats and no tricks.

"I just love Halloween," she said. "It's all about the children. It goes back to my days teaching school and how excited the children were trying to decide what their costumes would be. Back then, children could wear their costumes to school, and we'd have a parade."
Judy and Bill Harrison have deep roots in education. They met when both were undergraduates majoring in education at then- Methodist College and married in 1975. Bill Harrison served as superintendent of the local school systems in Orange and Hoke counties, then they moved back to Fayetteville in 1997 when he began a 12-year tenure as superintendent of Cumberland County Schools. He went on to serve as chairman of the North Carolina Board of Education from 2009 through 2013 before serving as superintendent of Burlington-Alamance Schools. These days he's an education leadership consultant.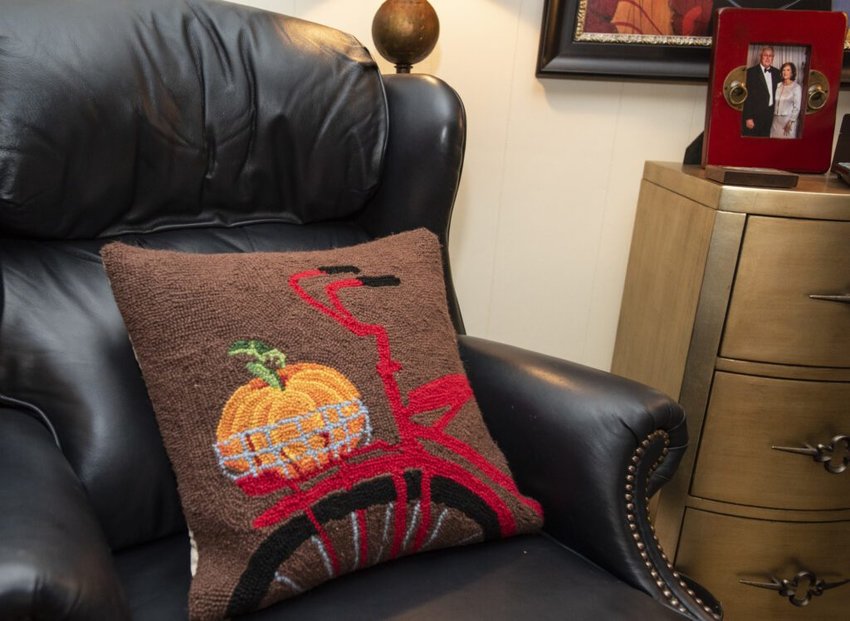 Judy Harrison, meanwhile, retired from teaching after the Harrisons' own children, William and Caroline, were born. She went on to become everyone's favorite classroom mom, always the parent who volunteered to organize school parties, help tutor students in need, lead the Girl Scout troop and serve as Sunday school teacher. For years, Halloween has meant bringing out her copy of "The Widow's Broom," by Caldecott Medal-winning author Chris Van Allsburg, to read allowed to spellbound youngsters.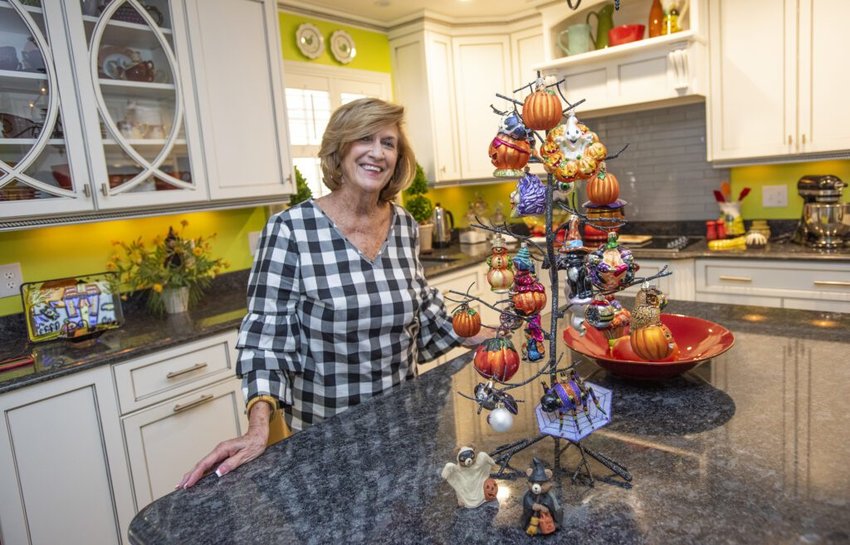 Back at home, she never failed to remember a single special occasion of friends and family, dropping off thoughtful treats for birthdays, holidays, anniversaries and graduations.
"Our family was so fortunate to live across from the Harrisons," said Michelle Bullard. "Judy has a way of sprinkling joy everywhere she goes and she does it with a genuinely beautiful style and grace. Her thoughtful creative touch can turn the ordinary into the special. I just love her."

It comes as no surprise then, that trick-or-treaters can expect a little something special at the Harrison home, where the porchlight is always glowing on Halloween night. Inside, a tabletop tree in the kitchen features ornaments Judy has collected over the years, including a variety of sparkling pumpkins, shiny black cats and glittery spiders. She started the collection when William, now 34, and Caroline, 30, were babies.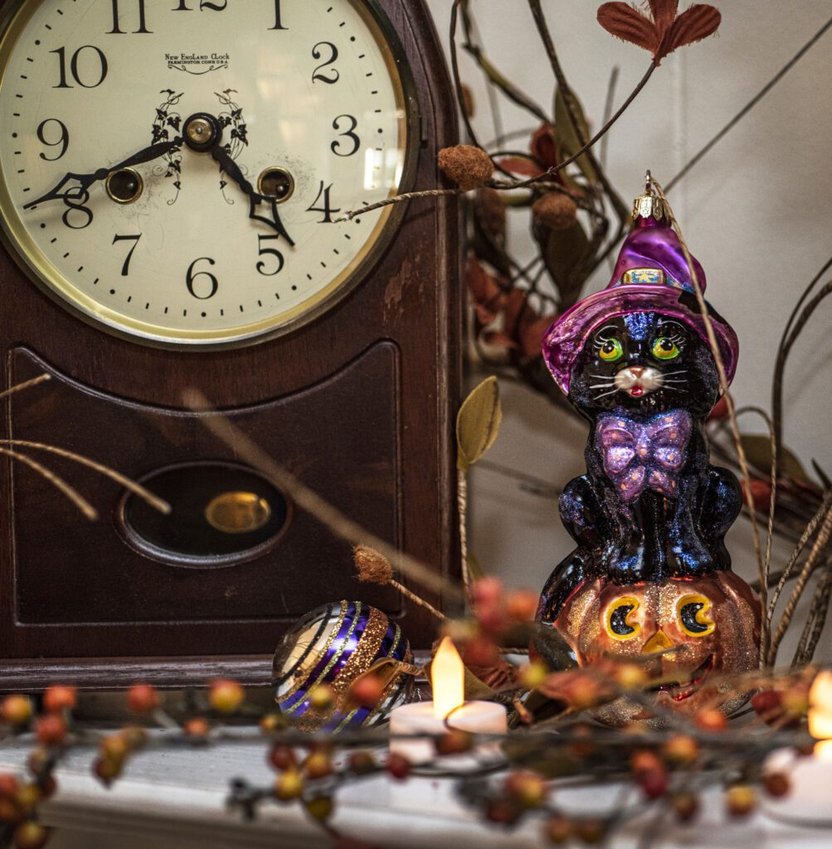 "I would buy two new ornaments each year when they were little," she said. Sometimes, the ornaments matched the children's costumes: a pumpkin, a ghost, a pretty little witch, a pirate, a fairy princess and a skeleton.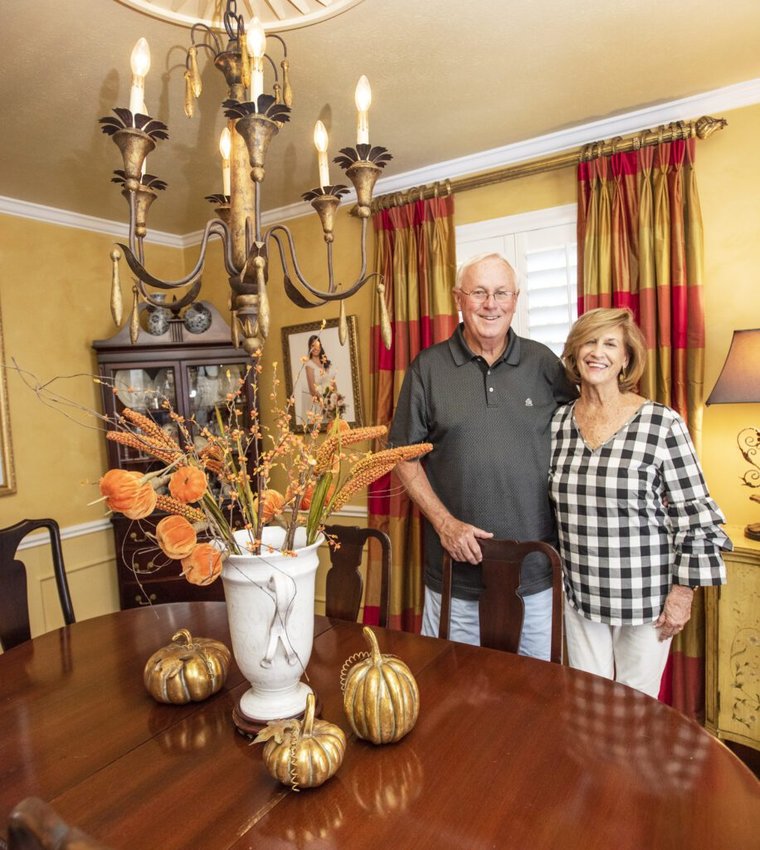 In the den, a miniature Halloween village is more delightful than frightful with tiny ceramic trick-or-treaters sharing the mantel with Frankenstein and his bride against a backdrop of Victorian pumpkin-bedecked homes. In the sunroom, a collection of Byers Choice Carolers, which are more commonly seen in Victorian garb at Christmas, are decked out here in Halloween costumes.

It's an atmosphere that perfectly suits this former teacher who loves nothing more than remembering those years of watching her children sitting on the floor and emptying their buckets of trick-or-treat candy.

Best of all, there's another little pumpkin in the family now: Nathaniel Charles Hooks was born April 25 to Caroline and her husband Eric Hooks.
You can bet it won't be long before he'll be listening wide-eyed to "The Widow's Broom," just like all those years of little trick-or-treaters before him.